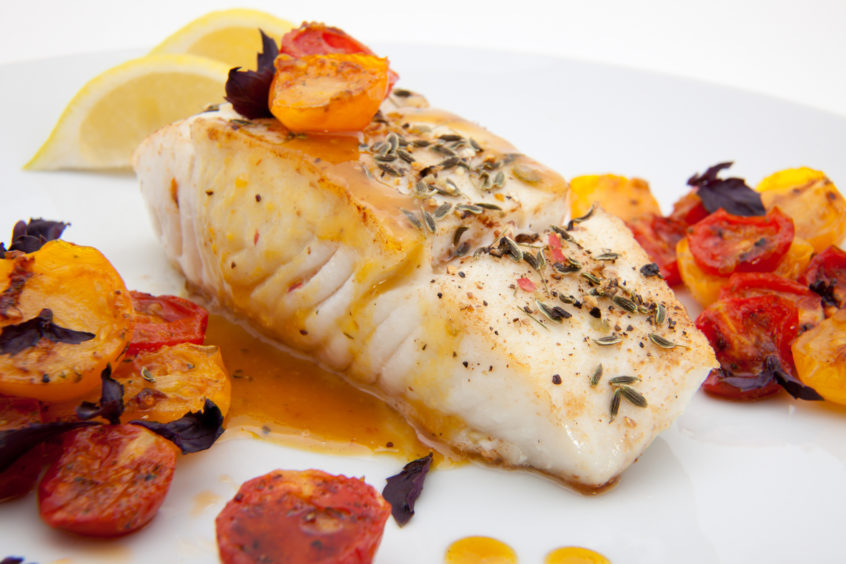 Halibut has the biggest flat fish population in the seas around the UK, and has delicious firm white flesh with a meaty texture.
In my restaurant I only use wild halibut, but you can now buy excellent farmed halibut for a more affordable option when preparing at home. The meaty texture allows you to pair halibut with big flavours such as my chorizo and red pepper piperade.
Piperade is a great garnish that will work with other dishes such as pork or chicken. To prepare piperade, preheat the oven to 200C and place five red peppers on a tray, drizzle with oil then roast in oven for 20 minutes until softened.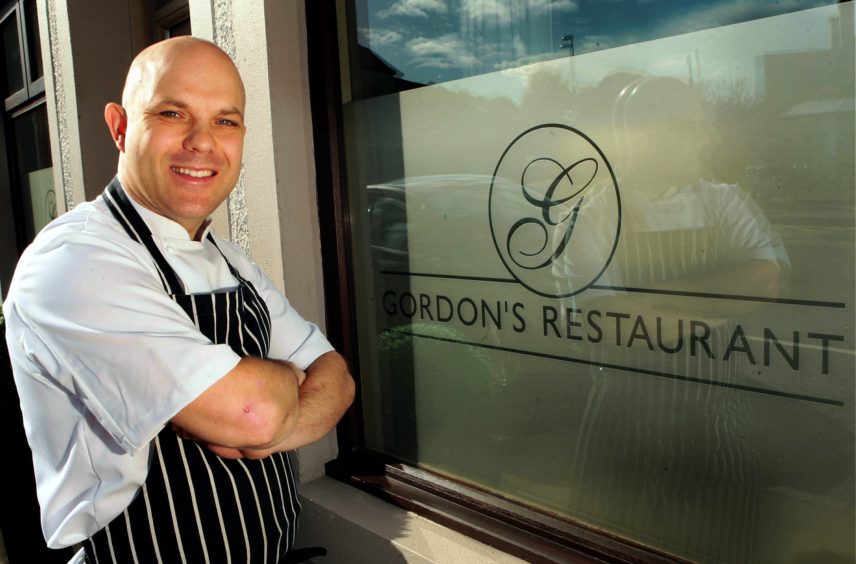 Place the peppers in a bowl and cover with cling film and set aside for 10 minutes – this makes the peppers steam and skins easier to remove. Transfer into a colander in the sink and rinse off the skins with cold running water. Cut the peppers in half and remove the seeds and membranes, slice into strips. Heat a large sauté pan and when hot add 150g of sliced fresh chorizo and sauté for two minutes until the oils start to release.
Now add one chopped onion and one chopped garlic clove, cook for two minutes then add the pepper, cook for a further three minutes, then add 150ml chicken stock and simmer for 20 minutes until you have a jam-like consistency. Stir in a handful of fresh basil and season with salt and pepper, set aside and keep hot. Season four 130g pieces of halibut and place in a hot non-stick pan with a splash of oil for three minutes, turn over, add 20g butter and baste the fish as the butter foams for a further three minutes, or until the flesh flakes easily. Place the halibut on top of the chorizo piperade and serve.
Chef's tip:
Halibut is a luxurious fish and even farmed halibut comes with a premium price. However, you can substitute with other less expensive wild white fish such as hake, cod or wolf fish cooked in the exact same way. Always source from your local fishmonger and ask them to prepare into portions, so it's ready just to place in the pan.