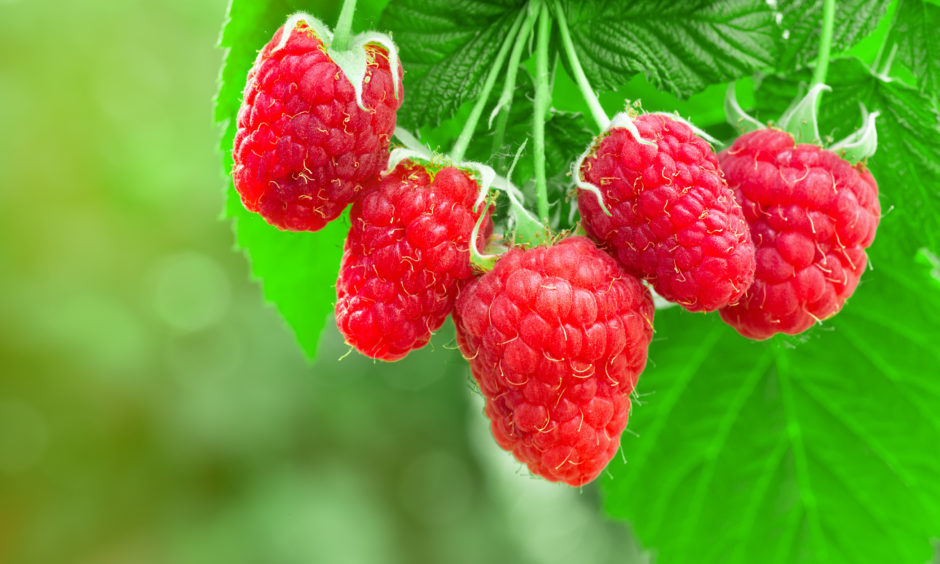 Catherine Devaney shares a recipe from a kitchen in the Fife countryside.
Lasting only a few months, the Scottish soft fruit harvest is in full swing. Strawberries often steal the show but I think raspberries deserve the limelight. By August they are perfectly ripe, bursting with ruby red tartness and an undertone of sophisticated rose.
Our own raspberries began life as well-tended canes but have grown wild, and all the sweeter for it, their luscious red treasure worth braving the nettles and bramble thorns. Raspberries seem to soak up the hot sunshine, drinking up the warm summer rain, until they almost glow. There's an art to raspberry picking, mastering just the right pressure to ease the berry free without crushing the delicate fruit.
Fresh raspberries and a spoonful of quick lemon curd make an instantly joyful pudding. To make lemon curd, rub 225g granulated sugar with the zest of one lemon. Strain the juice into a glass bowl, add 4 eggs, one yolk and 175g cubed unsalted butter. Place over a pan of gently simmering water and whisk continuously until the mixture begins to thicken (do not allow to boil), then remove from the heat to cool.
Serve with meringues or crushed shortbread rounds, scatter with raspberries and top with cream whipped with a vanilla pod and some sugar; or let everyone assemble their own for a 'DIY' dessert. If there are any berries left over I freeze them to add to porridge with heather honey, storing up a whisper of summer warmth for the return of the dark mornings.
MUSIC TO COOK TO:  Under the Boardwalk, The Drifters. A track for slowing down, keeping it simple in the kitchen and savouring the summer days.