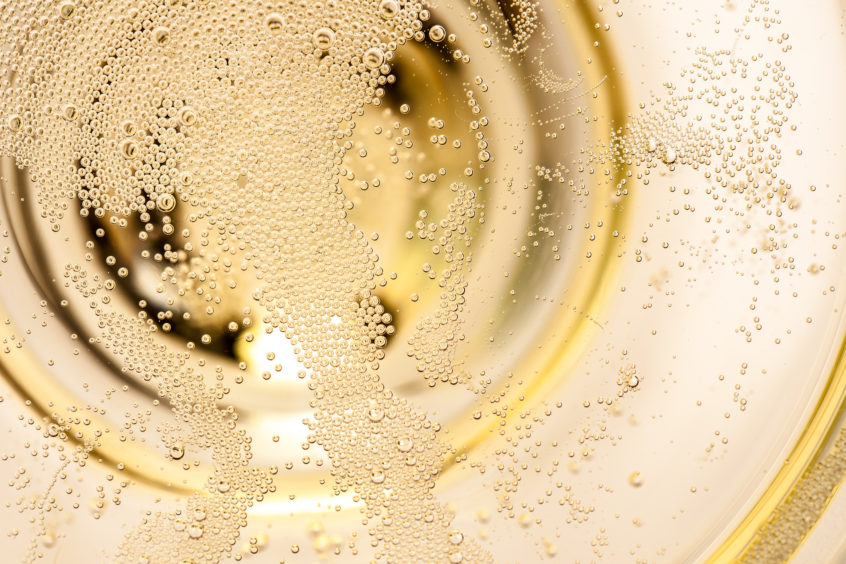 It's International Prosecco Day today so why not celebrate with some simple sparkling cocktails?
Spice Rack Crush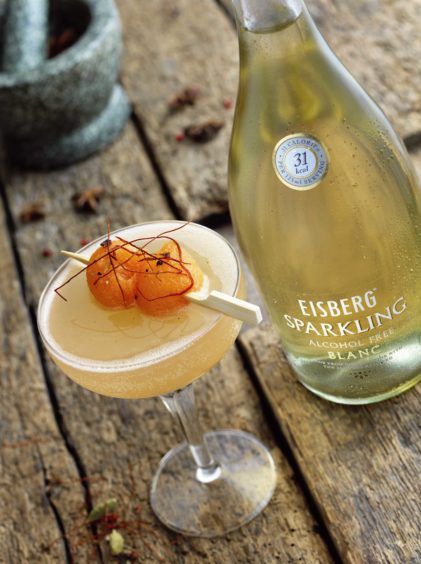 Ingredients
20ml Spiced Gomme
125ml Eisberg Alcohol-Free Sparkling White Wine
10ml lemon juice
10ml cantaloupe melon juice
For the spiced gomme: 500ml water
400g caster sugar
15 cardamon pods
3 star anise
20 cloves
1tbs of pink peppercorns
3 cinnamon sticks
Garnish with: 2 melon balls
Chilli threads
Skewer
Directions
First make the spiced gomme: Add the water and caster sugar to a large saucepan, along with the cardamon pods, star anise, cloves, pink peppercorns and cinnamon sticks. Bring to a boil – stirring constantly. When it reaches boiling point remove from the heat and allow to cool. Keep refrigerated until needed.
Add the spiced gomme, Eisberg Alcohol-Free Sparkling White Wine, lemon juice and cantaloupe melon juice to a mixing glass and stir.
Strain the mixture into a daiquiri style glass or standard 6oz coupette glass.
Use a melon baller to create balls of cantaloupe melon and soak in spiced gomme.
Thread the soaked melon balls onto a skewer and sprinkle with chilli threads to garnish.
Pinky promise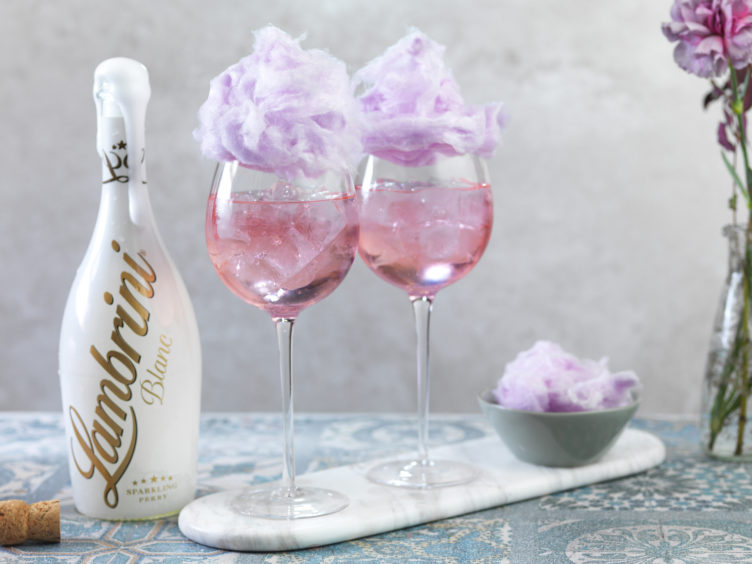 INGREDIENTS
25ml pink gin
15ml pink grapefruit juice
100ml Lambrini Fully Sparkling
DIRECTIONS
Part fill a coupette style glass with the Lambrini Fully Sparkling and ice.
Then shake and strain gin and grapefruit juice over it
Garnish with candy floss
One in a melon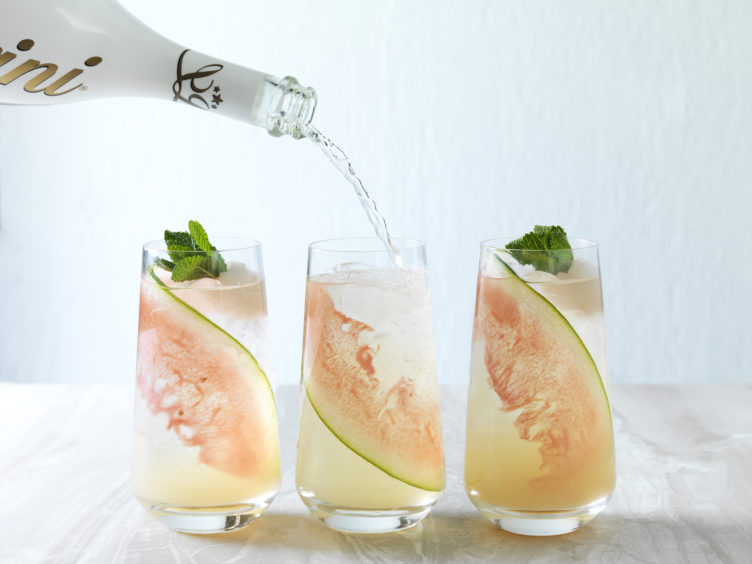 INGREDIENTS
100ml Lambrini Fully Sparkling
15ml elderflower cordial
Finely sliced watermelon segments
DIRECTIONS
Wind watermelon on the inside of a highball style glass and fill with ice.
Top with elderflower and Lambrini Fully Sparkling
There's something about rosemary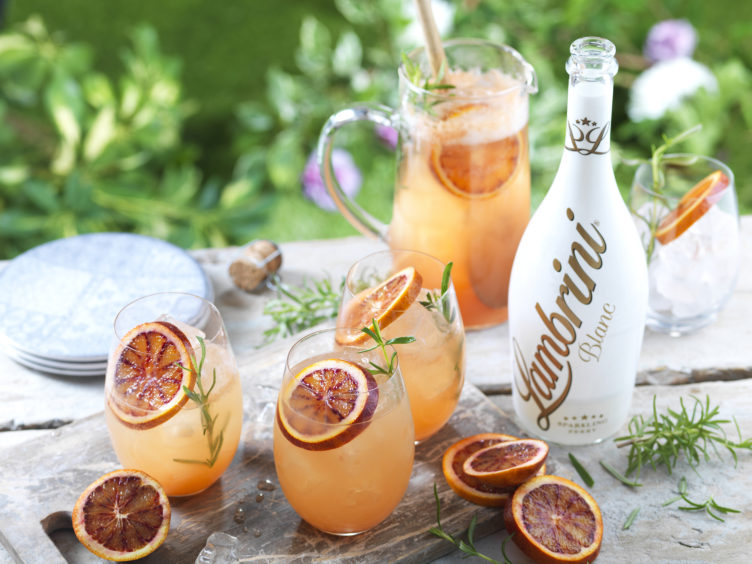 INGREDIENTS
20ml vodka
15ml rosemary gomme
20ml pink grapefruit juice
75ml Lambrini Fully Sparkling
DIRECTIONS
To make the gomme cook equal parts sugar and water with 2 sprigs of Rosemary in a pan on the hob until all the sugar has dissolved. Cool in fridge.
Stir all ingredients over ice into a tumbler glass.
Cherry Royale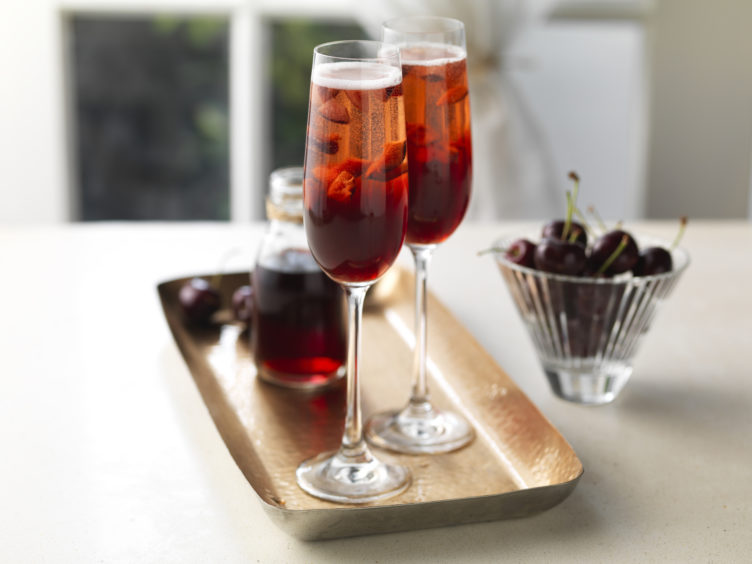 lNGREDIENTS
50ml Very Cherry
25ml Cherry juice
75ml Prosecco
DIRECTIONS
Hand shake juice and Lambrini Very Cherry over ice and pour into prosecco glass. Dice fresh cherries and place in bottom of glass. Float prosecco on top of very cherry mix.
Garnish with cherry on stem.