Acclaimed restaurant Oshibori is celebrating five years in Dundee this month with plans to take their beautiful food to Edinburgh.
"We are lucky to have customers visit from all over Scotland, including tourists," explained owner and head chef Usman Malik, "and because of the high demand from Edinburgh, we will be opening a restaurant there later this year."
For Usman, opening Oshibori just after graduating from Duncan of Jordanstone University of Dundee was a chance for him to combine two things he loves – food and art.
Before opening the restaurant, he went to Japan for three months to learn traditional Japanese cooking methods, which he used to create the varied menu diners enjoy at Oshibori today.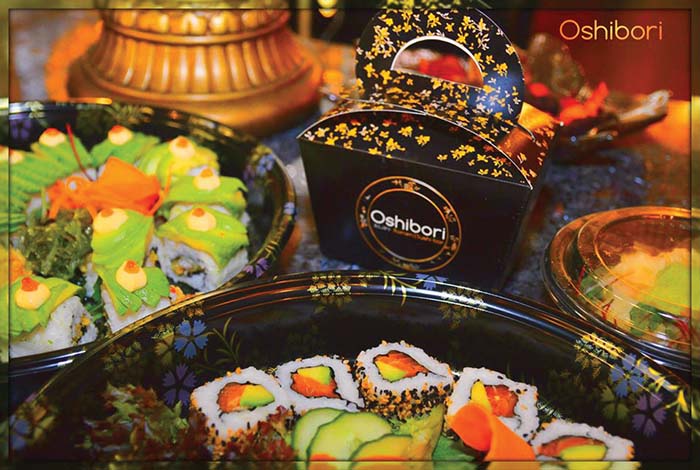 "In Japan, restaurants tend to focus on one type of dish – sushi, ramen, bento, tempura etc – but here diners expect to get all kinds of Japanese food in one place so I learned how to make it all.
"The menu has something for everyone, not just sushi. We have noodles, ramen, tempura, a whole range of food.
"A lot of people still think we only serve raw fish however this is not the case as we have so many delicious dishes such as chicken teriyaki, golden beef, sweet and tangy chicken, stirfry variety of Japanese ramen noodles with beef, chicken, prawn or vegetarian versions."
He added: "I try and keep the dishes in Oshibori as traditional as possible – unless in exceptional circumstances – and even the dining room has traditional seating as well as tables and chairs."
The lavish gold and black themed restaurant offers a level of comfort and luxury surroundings that matches the exquisite dishes on offer – including the delicacy Wagyu beef.
"We use local suppliers for all our fresh produce, the meat is from Scott Brothers except the Wagyu which comes from Highland Wagyu, our fish is from George Campbell in Perth and we use local suppliers for vegetables.
"Our dry ingredients and sauces are imported straight from Japan, adding to the authenticity of the dishes."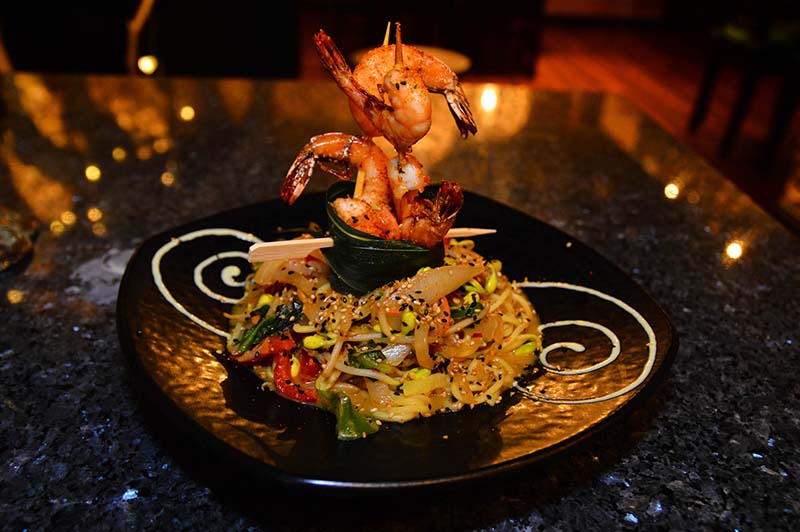 Lunch starts at just £12.95 for two courses, and three courses is just £14.95, so you can experience the fantastic food on offer without a large price tag.
"You can come to Oshibori and spend as much or as little as your budget allows," Usman explained. "We have dishes from £4.95 right up to the Wagyu beef which is £65, and our lunch menu price hasn't increased since we opened five years ago."
There is also an extensive vegetarian and vegan menu, so it's not just lovers of fresh seafood and meat who can enjoy all that Oshibori has to offer. And you can even enjoy the food in your own home.
"We were getting asked about doing a takeaway service, so not long after we opened we started to provide it for our customers and it's been a hit – about 50 per cent of our business is takeaway."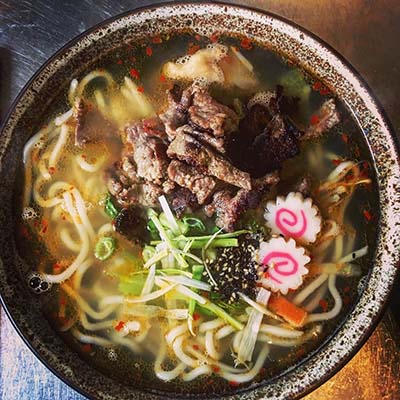 From Monday to Thursday, diners can call or pop in with their orders from a specially devised takeaway menu. And on the weekend, they can enjoy dishes from the full menu (with 10% off the price of sushi and other cold dishes).
"People love our food – they even have taxis come and collect their orders from us!"
Oshibori was named the best Japanese restaurant at the European Luxury Travel Guide Awards and is the only restaurant in Scotland endorsed by the Japanese tourist board to people visiting the country. Proud to say that we have maintained this status for past 3 years as we never compromise on quality!
To find out more, visit the Oshibori website.