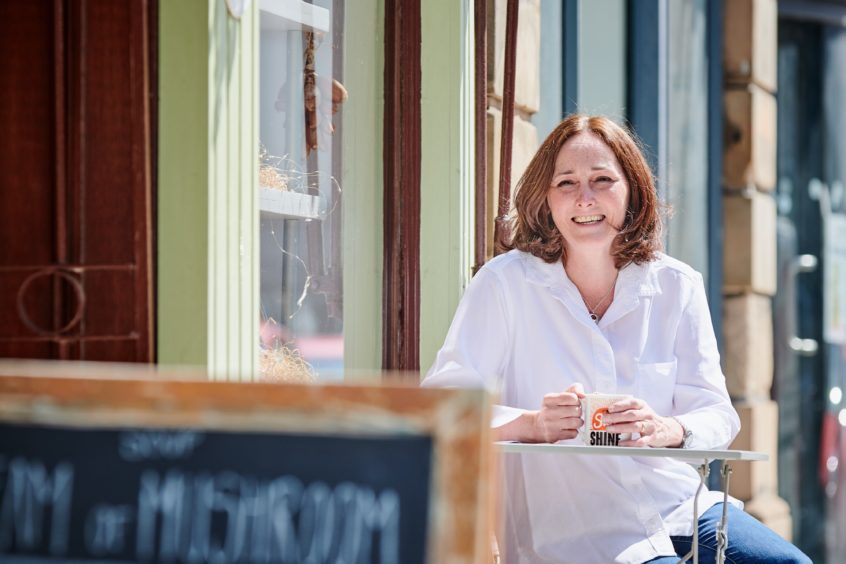 Diane Brown, of Provender Brown Delicatessen in Perth, shares some of her foodie passions with Caroline Lindsay​
Q Desert island food?
A Cheese. There are so many different types I would never get bored (assuming I can have them all!).
Q Favourite TV chef?
A Nigel Slater. I like his calm, relaxed, just use what you have approach.
Q Favourite cook book?
A Ottolenghi: The Cookbook by Yotam Ottolenghi and Sami Tamimi. I love the flavours they use, and the photos are gorgeous too.
Q Favourite ingredient?
A Good extra virgin olive oil. It can really bring a dish alive.
Q Most hated ingredient?
A Globe artichokes – I like to eat them but not prepare them!
Q Perfect dinner guest?
A My husband. He never complains, even when I get home late and still mess about in the kitchen for way too long getting supper ready.
Q Favourite kitchen gadget?
A A stick blender. It saves all the faffing about and extra washing up of a jug blender.
Q Favourite music to cook to?
A Depends what mood I'm in. For a whole day in the kitchen, the radio's good; after a day at work, silence is often best!
Q Perfect menu?
A Squid, lamb, rhubarb.
Q Favourite country for food?
A Spain.  I love the robust, hearty flavours.
Q Favourite chef, alive or dead?
A Graeme Pallister at 63 Tay Street in Perth. He never disappoints.
Q Favourite culinary season?
A Early summer – it's the time for local asparagus, new season lamb, fresh goats' cheeses, chanterelles, strawberries…
Q Salt or pepper?
A Salt. I couldn't live without my catering tub of Maldon Sea Salt Flakes beside my cooker.
Q Favourite herb?
A Oregano. It works so well with the Mediterranean ingredients I love to cook with, and it looks fantastic in the garden. The bees love it too.
Q Favourite spice?
A Cumin. I love its pungent, earthy aroma.
Q Favourite way to cook the humble potato?
A Roasted – crispy and crunchy on the outside, light and fluffy inside.
Q Favourite go-to recipe if you're in a hurry?
A Tuna pasta – but needs good quality tinned tuna.
Q Favourite health food?
A Beetroot.
Q Ideal picnic dish?
A An egg mayo sandwich.
Q Ideal BBQ food?
A Chicken thighs with Jamie Oliver's homemade BBQ sauce – sticky, messy and delicious!
Q Are you critical of the food when you're dining out?
A My husband would say yes, but really only if it's trying to be something it's not.
Q Do you tip in restaurants?
A Yes, unless it's been really awful.
Q Top tip for failsafe cooking?
A Use the best produce and keep it simple.
Q Worst cooking sin in your opinion?
A Bland, flavourless food.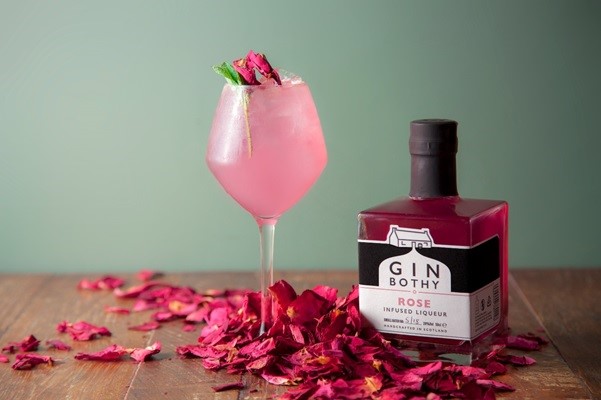 GIN ROSE COCKTAIL
Drink neat on ice, with Prosecco or with rose lemonade.
Ingredients
50ml Gin Bothy Rose Liqueur
15ml Crème De Violette Liqueur
25ml freshly squeezed lemon juice
Elderflower tonic or lemonade to top up
Mint leaves and rose petals to decorate
Method
Add the liqueurs and lemon juice to a Boston shaker with ice, shake well. Pour into a wine glass along with the ice.
Top up with elderflower tonic or lemonade. Garnish with mint leaves and rose petals.