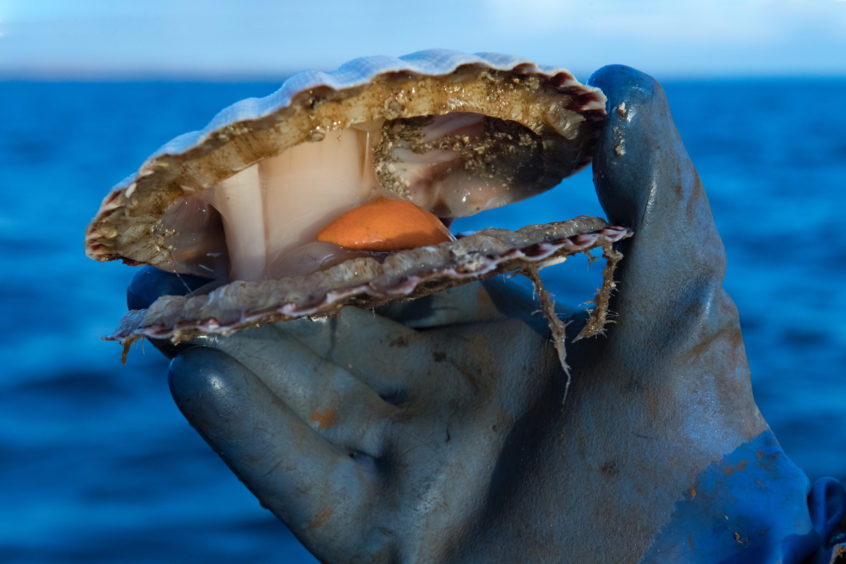 Iain Nicholson, head chef at The Rav in St Andrews,  explains the step-by-step process of preparing sustainable king scallops from Mull.
Sustainability is central to our work at The Räv. We look to partner with responsible suppliers who farm sustainably, and to carry this approach right the way through our preparation and cooking techniques.
Scallops are a quintessential dish for the Scottish summer dining table. Their sweet and delicate combination means they must be treated with the utmost of respect. We are very particular about using king scallops from the Isle of Mull, which we serve with sea buckthorn and an apple salsa.
These scallops are twice-hand dived for by fishermen on Mull. That they are twice-hand dived is an important distinction to make – it means that following the first dive, they are then returned to the shallows of the beautiful island waters where there is an abundance of nutrients and light for them to grow organically.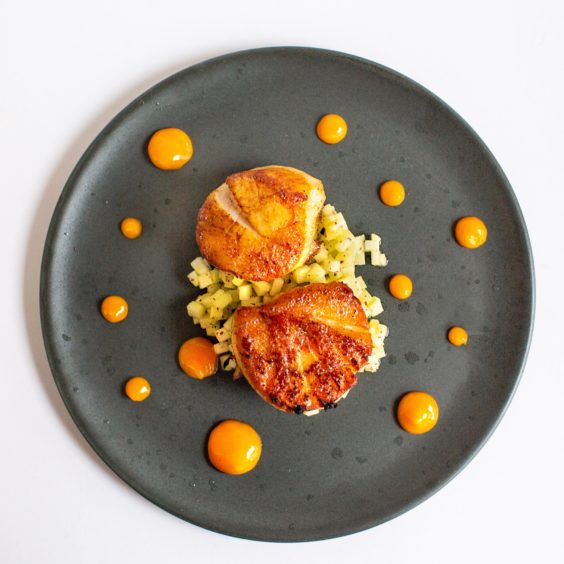 Here they live without interruption, avoiding the wastage that is common among farming pre-mature scallops. Once they reach full maturity, they are hand-dived for again to begin their journey from Mull to St Andrews.
To prepare our scallop dish we first shuck the scallops from the shell, retaining both the main mussel and the orange roe. We dehydrate the orange roe over several days in-house then use it a basis to create a salt to season our final scallop dish. Our use of as much of the scallop as possible contributes to our mission to eliminate waste.
The scallops are cooked in a medium to hot pan with a splash of oil until they have an even cornflake-like colour. We take indigenous Sea Buckthorn berries, another pride of Scotland that grows locally across the coastline, and blend slowly with sugar to create our gel for the dish.
Our salsa for the dish is made from a base of the humble Granny Smith apple, which we finely dice and mix with truffle oil, pepper dulse, lemon juice and seasonings. To round the dish off, we look once more to the Scottish coast, with wild oyster leaf as our herb of choice.