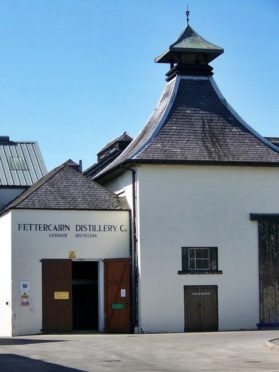 I have always felt Aberdeenshire distilleries are among the most underrated in the business. They all produce great single malts but don't get the coverage and acclaim accorded to Speyside and Islay whiskies.
Aberdeenshire has grown in recent decades so its malt distillery list, almost all classified under "Eastern Highlands", includes Fettercairn, Royal Lochnagar, Ardmore, Glen Deveron/Macduff, Glenglassaugh, An Cnoc, Glen Garioch and GlenDronach.
Ardmore and Glen Garioch are in the Beam-Suntory portfolio, Royal Lochnagar belongs to Diageo, Glen Deveron to Bacardi, An Cnoc to ThaiBev and Fettercairn to Whyte and Mackay/Emperador. Finally, Glenglassaugh and GlenDronach now belong to Brown Forman, a big American group that has recently re-established a US foothold in the Scotch industry.
One reason why these distilleries don't get the coverage they merit is that all of them (bar Royal Lochnagar, barely a mile from Balmoral) lie off the main tourist routes and haven't the image of The Macallan or market share of Glenfiddich.
For instance, GlenDronach, which I feel produces one of the best malts, lies on a B road near Forgue, a sleepy hollow village semi-concealed between Huntly and Banff. Unless you set out with its postal code in your satnav, you might not find it.
It sits in a rural setting with a good visitor centre and a malt line-up to be proud of. It opened in 1826 under John Allardyce, who was sequestrated in 1842, then run for four decades by Walter Scott. In the 1960s it was acquired and enlarged by Teacher's, which joined Allied Breweries in 1976. It has since passed through various hands until acquired, with Glenglassaugh and Benriach, by Brown Forman.
GlenDronach matures much of its output in sherry butts, bottled at 12, 15, 18 and 21 years, plus a port cask edition. However, they have also launched their "Batch" malts, the latest being No 8, which is no-age-statement and cask strength (61%).  It is a heady, powerful malt, definitely best with water, which fills the mouth and nostrils with complex flavours. Definitely a malt for special occasions…
Batch 8 is available from specialist dealers and outlets worldwide with an RRP of £62. Even if you can't locate a Batch 8, try another variant of GlenDronach. You are in for a treat.