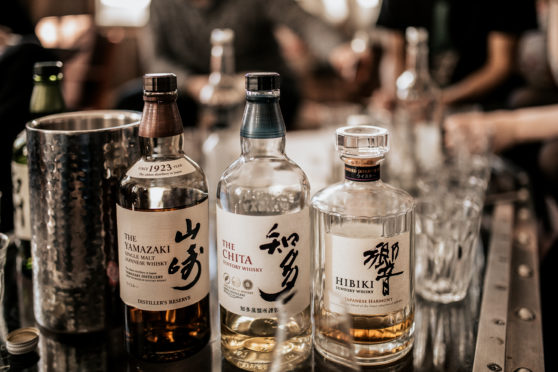 Life often tells you that history repeats itself, or rather, it repeats itself in interesting new ways.
For instance, take the many reports that bulk shipments of blended Scotch to Japan have soared in recent years. One interpretation is that Japanese whisky makers cannot meet soaring demand for their whiskies and are adding Scotch to theirs to keep pace with the demand.
If that's the case, it will remind many of the "bad old days" when other countries mixed Scotch, particularly malts, with local whisky and labelled the mix as "genuine Scotch whisky".
That scam was halted by legislation a generation ago that stipulated that all blended Scotch whisky had to be distilled and matured in Scotland and single malts had to be bottled here as well. Not that the legislation has stamped out all counterfeiting and scams. The SWA (Scotch Whisky Association) has a constant workload chasing counterfeiters and taking them to court in many countries.
That said, exports of bulk blends are successful and big business, with road tankers heading to Europe and "tanktainers" shipped overseas with whisky to be diluted and bottled in many destination countries. That explains the myriad of whiskies one sees in other countries, often with the quaintest of labels, but never seen on any UK shelves.
However, adding Scotch to another country's whisky but with Scotch not mentioned is a novel twist to a shady practice that goes back centuries.
In the 19th Century, demand in England for Irish whisky far outstripped Scotch. So some Scotch brokers sent cheap grain whisky to Ireland, mainly Belfast, added raw Irish whisky, re-stencilled the casks as Irish whisky and shipped them to England. Unsurprisingly, Irish distillers were furious: it was unfair trade and those "fake" Irish whiskies damaged the repute of their good whiskies. But it took a long, bitter campaign to stop the practice.
I recall in the 1950-60s, some French wine merchants, again unable to meet demand, were caught adding cheap Spanish and even North African plonk to good-repute French wines. And Austria was pilloried when it emerged certain wines were being spiced up with anti-freeze.
As the French say, "Plus ca change, plus c'est la meme chose"—the more things change, the more they stay the same….