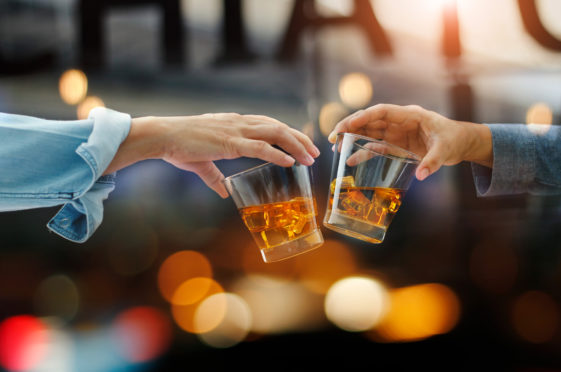 Brian Townsend, our weekly whisky columnist, looks back through history at the times where we were 'thrawn' by alcohol consumption
Even since homo sapiens discovered alcohol and how to make it, it seems some people have worried about its intoxicating effects and have sought to limit its consumption and even ban it.
However, humans are a thrawn bunch and over the millennia all efforts to curtail or stop people drinking have, to put it politely, got nowhere.
Indeed, I can well imagine two elders in Babylon or Ur supping two goblets of whatever Mesopotamian tipple was then available and lamenting that the peasants, or the workers, or the slaves, were not being diligent enough owing to their clandestine drinking.
The fact the two elders were also enjoying a hefty libation may well have escaped their notice.
Throughout history, it has always been that those in power and authority could drink, and assume that it never affected them, whereas drink was seen as pushing the lower orders of society towards laziness, violence, even criminality. It is also interesting how this could sometimes lead to quite funny situations.
I recall an affable sheriff seeing some hopeless alcoholic appear before him for the umpteenth time in a Scottish court. Having heard the evidence, he addressed the accused with some advice.
"You are," he intoned, "obviously hopelessly addicted to drink. You must vow to break the habit. You must desist, no more drink, not even the teensiest sherry before lunch."
As the said accused slept in doorways, led a totally chaotic life with no set meals and lived from one bottle of tonic wine to the next, such advice was doubtless well meant but totally unrealistic.
It is interesting how people whose livelihoods are linked to drink often keep it at a safe distance. I've met several publicans who are as near as dammit teetotal.
A frequently heard comment in the trade is, start drinking behind the bar and your profits evaporate. I've also met whisky blenders who spend their lives nosing hundreds of samples every day, yet who only drink the occasional dram at weekends.
Finally, there are some unaffected by tipple quantities that would floor most people. Colleagues of Churchill worried about his prodigious drinking habits, but he famously commented: "I have taken far more out of whisky than whisky has ever taken out of me."
---
Read more in this series…
Amber Lights: Lockdown has turned whisky boom time into gloom time
Amber Lights: A no-show of yeast can bring a whisky distillery to a grinding halt, and have other knock-on effects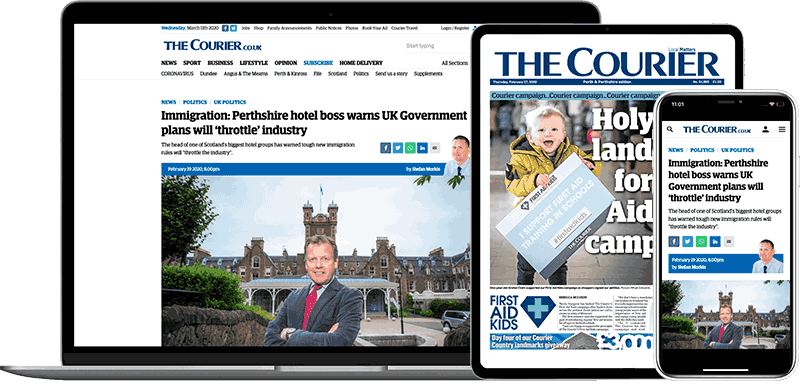 Help support quality local journalism … become a digital subscriber to The Courier
For as little as £5.99 a month you can access all of our content, including Premium articles.
Subscribe