 Centuries ago, illegal distilling and smuggling were rampant in Scotland and Ireland as successive governments tried, unsuccessfully, to control distilling and to tax the distillers, or the whisky, or both.
It didn't work, and became a chicken and egg situation. High taxes drove people to distil illegally, so taxes were raised to make up the shortfall, so more people distilled illegally and so on. Between 1770 and 1820, the number of legal distillers in Scotland and Ireland shrank drastically, while illicit distilling boomed.
Although many illegals were caught and fined, the fines were ignored. One annual report from Inverness showed more than £75,000 in fines were imposed, but barely £3,000 collected.
Finally, Westminster saw sense and passed the 1823 Excise Act, which we can safely call the birth certificate of the Scotch whisky industry today. It had three central clauses. To distil, you needed a £10 a year licence – about £1500 in today's money, but affordable. The stills had to be fixed in situ and of a minimum size, so you couldn't uplift them and run away if the exciseman came to check. Excise duty was cut and eventually standardised UK-wide and applied to spirit only, not to malt or still size. And if Scotch whisky was exported (to, say, England), there was a three pence per gallon rebate.
The Act was rightly hailed as finally making legal distilling viable. Illegal distilling and smuggling didn't vanish overnight, especially in Ireland, but the mid-1820s saw a stampede into legal distilling, something that has only happened twice since.
Many in that stampede were illegal distillers who "went legit". Others were lured in by what seemed rich pickings. The result was too many distilleries and not enough drinkers. Hundreds of distillers went bust, but for every one who failed, others readily took on their distillery lease and lit the fires again. Some distilleries had six bosses in four years, but all went bust.
Yet out of that boom-and-bust chaos came whisky's long Victorian golden age. And many distilleries that started during the 1820s have survived, and thrived, and are still with us today.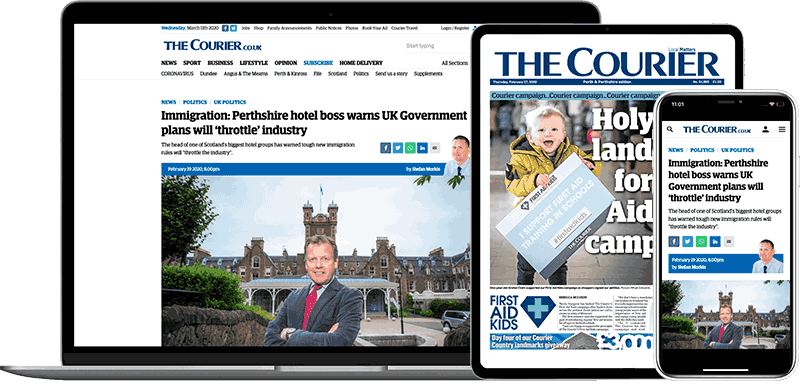 Help support quality local journalism … become a digital subscriber to The Courier
For as little as £5.99 a month you can access all of our content, including Premium articles.
Subscribe