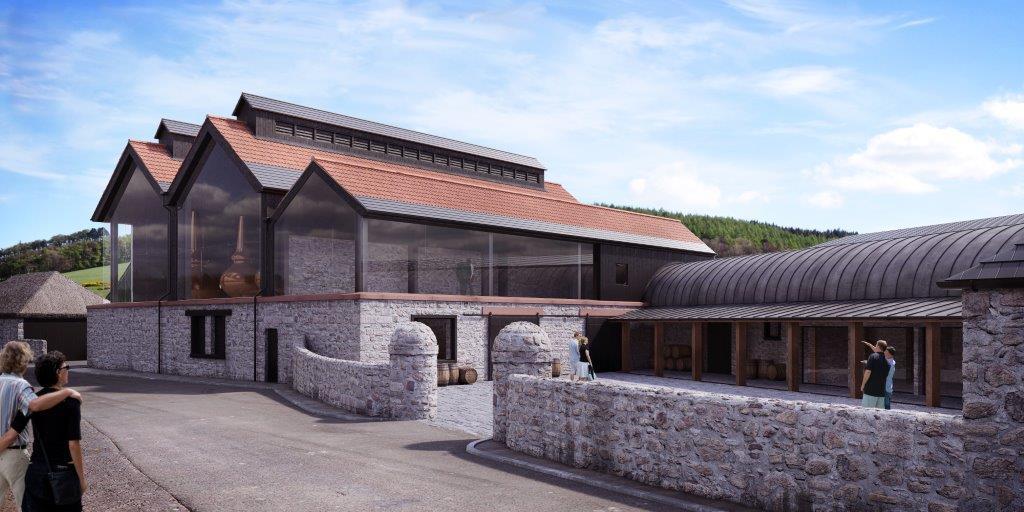 What is really special about Lindores Distillery is its location and the site's history. Although whisky buffs know all about Friar John Cor and his invoice, few people realise just how important the abbey was in its days before the Reformation.
The monks of the Tironensian order stem from Tiron, about 25 miles south of Paris. They came to what is now Newburgh in the 12th Century and brought with them many skills and ideas that have greatly influenced local life. They were great bee-keepers and planted hundreds of acres of fruit trees – probably the origin of Newburgh's famous plum fair.
They reclaimed acres of tidal foreshore to create agricultural land. And they dug a miles-long new channel to tap the outflow from the Loch of Lindores. Appositely called the Holy Burn, it brought fresh water to the abbey and monastery and also powered several mills along its route. However, the Holy Burn's water is today considered unsuitable for distilling, with the new distillery taking its water from a 70-metre (230-foot) deep artesian well.
Like many monks, they shaved their heads but found the Scottish climate so cold they received special dispensation to wear hats.
They also brought brewing and distilling skills. Back then, water was considered unsafe to drink, so most households brewed beer or ale (although Newburgh dwellers had to pay an annual fee to the monastery for doing so). However, like other monastic orders throughout Europe, the Lindores monks kept the secrets of distilling to themselves – which may explain why alcohol is called spirit in several languages.
The abbey and monastery were places of pilgrimage, visited by many historic figures. Some are buried there, including the first Earl of Rothesay and Black Douglas.
The ruined abbey, house and farmland became part of Mugdrum Estate (named after the Tay island), and were bought by Drew's grandfather John Howison in 1913 for £3000. The ruins were totally overgrown and for years a bull was kept there, possibly as an outsized watchdog.
Now the area has been cleared and distillery visitors can tour the abbey grounds with a map listing points of historic interest. Lindores will be unique among distilleries – blending the sacred and the secular, and the spirit of the past with the present.