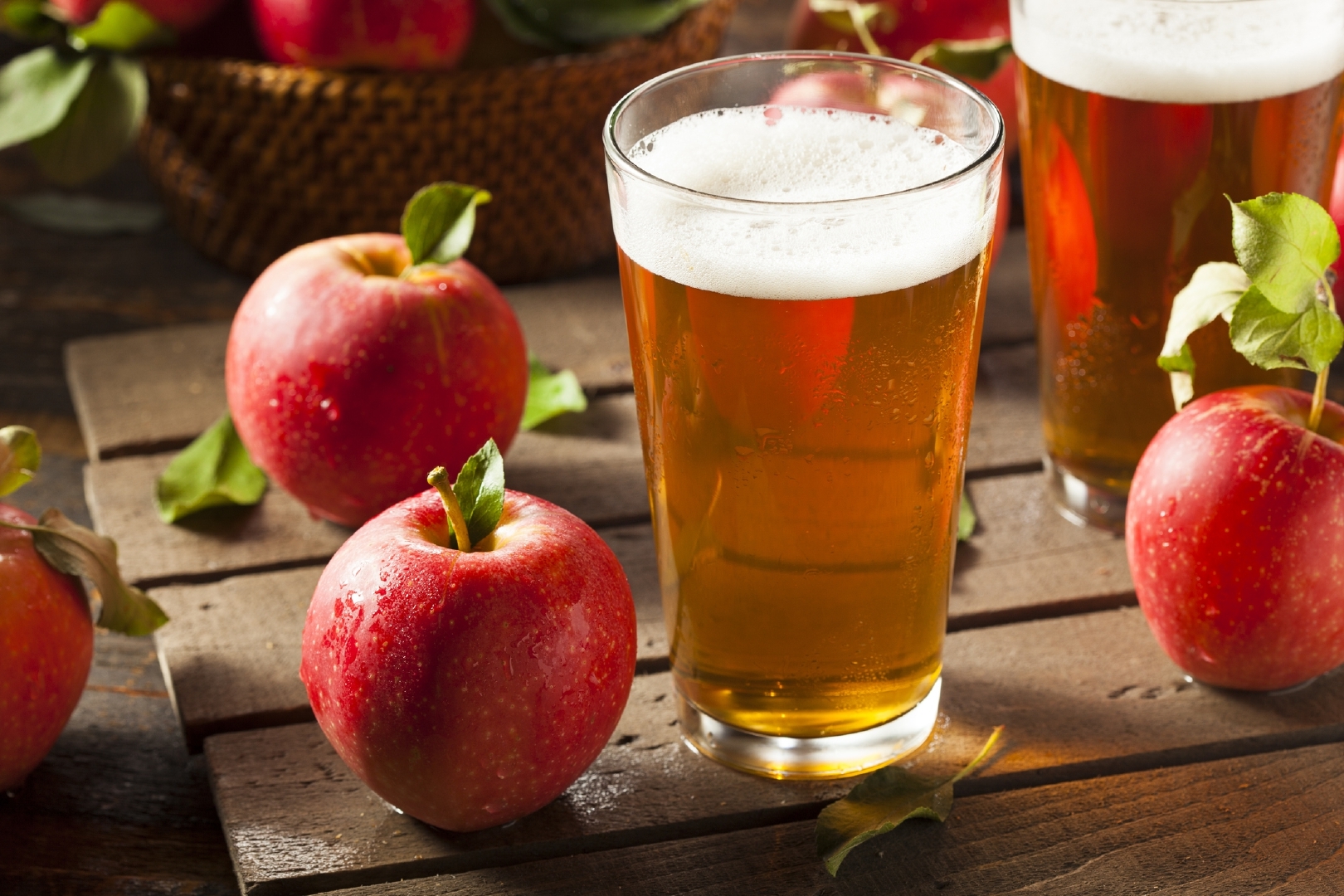 AT first sight, a Kentish vineyard seems as far removed from a whisky distillery as it is possible to imagine. However, when I recently visited Biddenden Winery south of Ashford, Kent, little details kept popping up that reminded me of whisky.
Although Biddenden is best known for its wines, it is also a major cider producer and the visitor is greeted by vast 30,000-litre fibreglass cider vats in the courtyard, one of them numbered VAT 68 in stark black and white. However, there was no VAT 69 next to it — the Scotch blend that is among the industry's most successful exports.
Biddenden's strongest, most mouth-watering cider is called Special Reserve, matured for 18 months in former whisky casks to produce a heady, heavy sweet cider — almost like sherry — at 13% abv, more than three times the strength of draught ciders in pubs, or cans in your local supermarket.
However, after extensive sampling, my favourite proved to be Monk's Delight, a 7.5% cider with added honey and cinnamon, which struck me as a cross between mead and mulled wine.
Whereas its ciders are pressed from brought-in local apples, Biddenden wines are all made from grapes grown on their 23-acre vineyard. Most grape varieties stem from Germany, as Kentish and German vineyards are at similar latitudes. Hence most wines are white, although small quantities of rose and red are now being made, as is a much-acclaimed sparkling wine.
The vineyard map given to all visitors lists some 10 different grape varieties, from Acolon and Bacchus via Dornfelder and Gewurztraminer to Scheurebe and Schoenburger. Biggest acreage goes to Pinot Noir and Ortega, the latter one of their most successful wines.
Just as new distilleries are springing up, so English vineyards are proliferating. The tally exceeds 250, mainly south of a line from London to Bristol, but with climate change new vineyards are opening ever further north. However, we are unlikely to see any soon in Strathmore or the Carse of Gowrie.
Biddenden was established by the Barnes family from Yorkshire, who travelled extensively to study vineyards throughout Europe, as well as New Zealand and Australia, before planting their first vines in 1969. Doubtless they will celebrate their 50-year milestone in 2019, just possibly with a suitably aged malt.