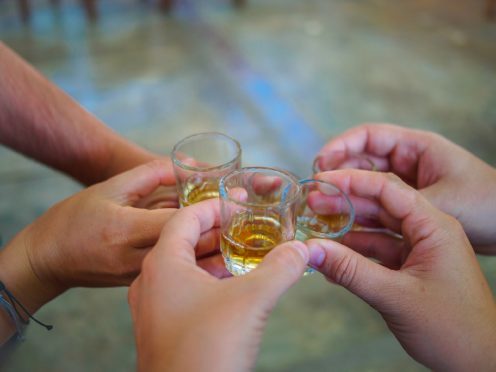 Several times in Amber Lights I have urged distilleries without visitor centres to establish one, as it would be a good long-term investment. And I still adhere to that.
However, after a 2017 season of taking countless visitors to many distilleries, I am starting to become more than slightly jaundiced with some established visitor centres.
Up until quite recently, I can recall distillery tours being free at some distilleries and maybe £3 or £5 at others. Now it seems the starting rate is £7.50 at many distilleries and at some the ticket price is £10, £12 or even £18 or £20.
True, that price may include two or up to four drams and sometimes an engraved souvenir whisky glass, or in once case a nifty enamelled mug, to take home. However, I do feel these inflated tour prices, even with the extra drams (which the drivers in the group have to refuse) and free glass, are starting to kill the goose that lays the golden eggs.
In tourism as in any other business, people need to feel they are getting a good, or at any rate a reasonable, deal. Once they start to feel they're being ripped off, they not only scrub that distillery off their "visit again" list, but Scotland as a whole.
True, the sinking value of sterling against the euro and dollar means Scotland is a cheaper destination than in 2015, which accounts for 2017 being Scotland's bumper tourism year so far. However, nothing earns more money than repeat business and nothing kills repeat business quicker than tourists feeling they've had a poor bang for their buck.
With that in mind, I often feel distilleries in a specific area, or those belonging to the same company, should offer "group tickets" or other incentive allowing tourists to visit several distilleries at a discounted rate. I realise the temperance brigade will howl that this is encouraging irresponsible drinking, but — as I've commented before — single malt drinkers tend to be serious and responsible and "pace themselves" so they can appreciate their last dram as much as their first.
With tourism an ever-more important sector of the Scottish economy, and with distilleries becoming ever-greater visitor attractions, good value is the key to continuing success.
Happy New Year to all!