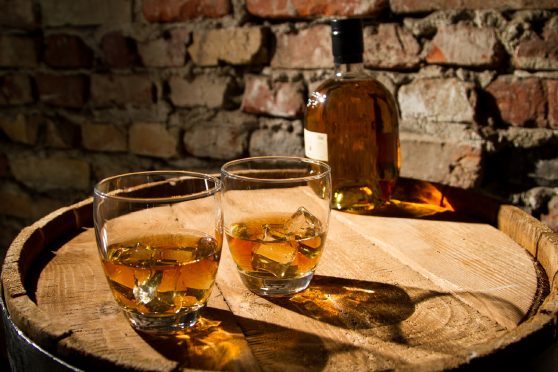 One of the recent big developments in the global drinks market is how producers want to create a "total range portfolio" – of wines, beers and spirits, with one or more good named brands for every spirit: whisky, gin, rum, vodka, brandy and others.
That is what spurred Terroirs, the spirits arm of Picard Vins et Spiritueux, to acquire the Highland Queen and Muirhead brands from Glenmorangie in 2008 and Tullibardine in 2011.
In the six years since Picard and Terroirs took the helm, much has changed at Tullibardine. The proof is obvious on the packed shelves at the vast, well-lit visitor centre. For one medium-sized distillery owned by a family firm, the range of whiskies on display is extensive.
These come under three headings, as general manager John Torrance and head blender Keith Geddes outlined to me. In all, there are around 10 Tullibardine malt expressions. The so-called "core range" includes Sovereign, plus three "special finishes" – Sauternes 225, Burgundy 228 and Sherry 500. Then there's The Murray, much-acclaimed cask-strength special bottlings from 2004 and 2005 which, incidentally, are not named after local hero Andy Murray but the family name of the Marquesses of Tullibardine.
Finally there are several aged bottlings at prices to match – including 1952, 1962 and 1970. The 1970 won the highest accolades from several cognoscenti, including Jim Murray, and other top-range bottlings are planned.
The nine-strong Highland Queen range comes in standard, sherry finish, eight-year-old and 12-year-old blends, plus the high-malt-content 1561 blends (no-age-statement and 30-year-old). Lastly there's the Majesty single malt range, available as no-age Classic and 12- and 16-year-old malts.
Finally there's the Muirhead range, which includes standard and five-year-old blends and three Silver Seal single malts – no-age-statement Maturity, plus a 12-year-old and 16-year-old.
The Highland Queen name dates back to the 1890s, the Muirhead brand to the 1830s, when Charles Muirhead started his own wine and spirits merchant's business in Edinburgh.
One can assume that Picard and Terroirs will not rest on their laurels and will quietly pursue expansion, at Tullibardine and perhaps elsewhere in Scotland, France and other countries. The firm's headquarters are in Burgundy, midway between Beaune and Chalons-sur-Saone, and operates several distilleries and bottling plants in France and sales operations in 55 different countries.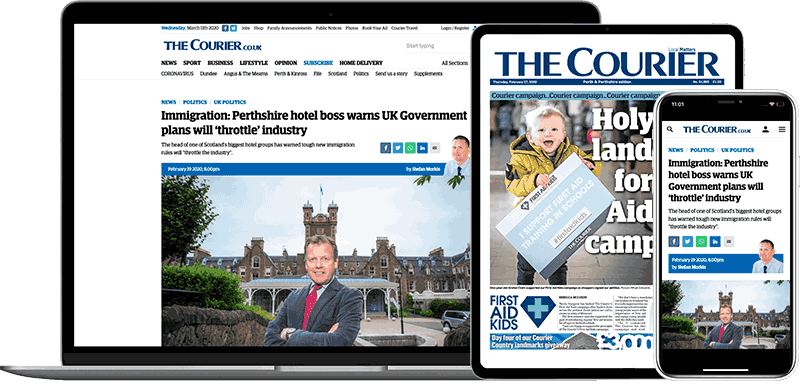 Help support quality local journalism … become a digital subscriber to The Courier
For as little as £5.99 a month you can access all of our content, including Premium articles.
Subscribe