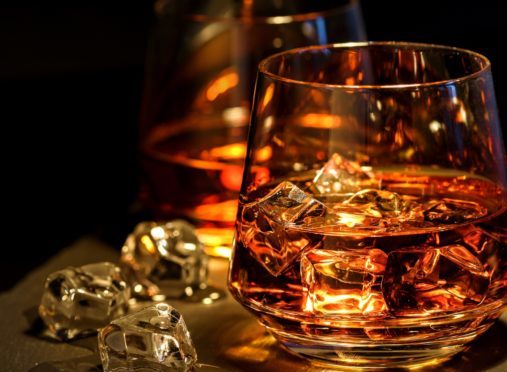 Several times I've mentioned two globally best-selling whiskies which we hardly ever see, or have even heard of, in Britain. These are Label 5 (currently Number 9 in worldwide sales) and William Peel (Number 6).
The reason is they are both produced by French firms (La Martiniquaise and Marie Brizard respectively) and are virtually not marketed in the UK, although Label 5 can occasionally be found at Morrison's. However, both are totally Scotch whiskies, being bulk-blended in Scotland and then tankered, 25,000 litres at a time, to France for dilution, final filtering and bottling.
I have sampled both and, although they would not set the heather (or any French roses) alight, they are perfectly drinkable blends. Interestingly, large quantities of William Peel are actually blended in deepest Courier Country, namely at Glencadam Distillery in Brechin.
Glencadam and Tomintoul are the two distilleries in the Angus Dundee Distillers portfolio, along with a big bottling plant at Coatbridge, offices in Glasgow and head office in London.  It is very much a family firm, run by sister and brother team Tania and Aaron Hillman.
Angus Dundee tends to keep a low public profile, although it is well known and respected in the industry. Some 5% of all Scotch whisky exports, bound for 70 countries, are via Angus Dundee and for years their Scotch Blue has been the top-selling whisky in Korea.
Much of their business is bulk-blended whiskies to be exported by road-tankers or "tanktainers" for bottling abroad. Their blending plant at Brechin has two long ranks of high stainless steel vats, with a long stainless steel trough sunk into the floor between them. Into it, dozens of casks from both malt and grain distilleries are emptied.
The different malts and grains are pumped into different vats before being mixed in precise ratios to meet their overseas customers' formulas for each of their various brands. The blended whisky then sits in another vat before being pumped, possibly a few days later, via a fat plastic pipe to a road tanker parked in the sunken loading bay outside.
So, next time you see a bottle or litre of William Peel in a foreign airport duty-free shop, you can nod and say, "Mm, I know where that comes from."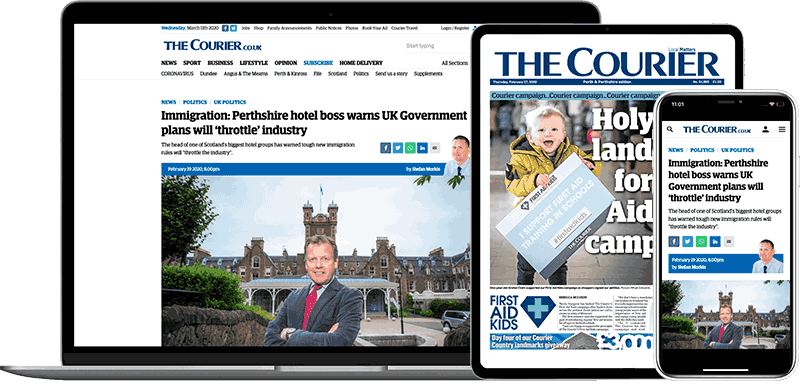 Help support quality local journalism … become a digital subscriber to The Courier
For as little as £5.99 a month you can access all of our content, including Premium articles.
Subscribe