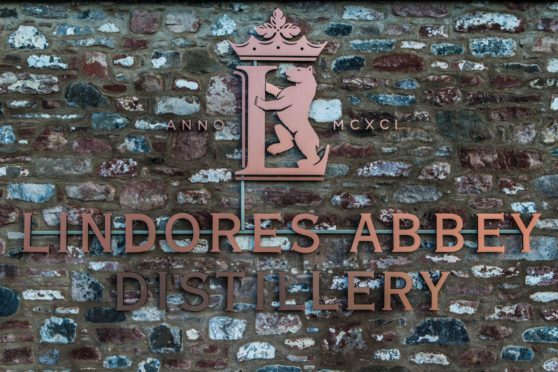 For all that monasteries and convents are rare today, for centuries they were powerful institutions that played an important role in society. Monks were among the few people who could read and write in an era of near-total illiteracy. They also developed agricultural and scientific ideas and took them to other countries.
Thus the French Tyronesian monks who settled at Lindores Abbey beside Newburgh planted orchards, diverted burns, improved agriculture and brought in brewing and distilling. By coincidence, Friar John Cor of Lindores in 1494 was given, and kept, the first written evidence that whisky, or aqua vitae, was being distilled in Scotland—possibly to supply King James IV. Indeed, during excavations for the new Lindores Abbey Distillery, what is thought to be the original site of the monks' still was uncovered.
Distilling began last summer after a five-century gap and the first results have just gone on sale, as Lindores Abbey Aqua Vitae, a 40% pot-still spirit, flavoured with herbs from the abbey gardens, plus spices and extract of spirit-soaked raisins to add sweetness, colour and viscosity.
At a recent tasting at the distillery, hosted by owners Drew and Helen McKenzie and their team, the Aqua Vitae was offered straight with ice and orange peel, or as a cocktail with fresh grapefruit juice, ginger ale and a few grains of rock salt. I confess the cocktail was very more-ish and, had I not been driving, I would have lapped up a trayfull.
Above all, the Aqua Vitae is distinct and notably different from the gins and vodkas so many other new whisky distilleries are offering. It is initially available at the distillery, at Luvians in Cupar and St Andrews and will be more widely distributed to selected outlets. Its recommended retail price is £40 for a 70cl bottle.
Significantly, Lindores Aqua Vitae is probably not dissimilar to the aqua vitae distilled by the monks all those centuries ago. They, too, would have added herbs with curative and medicinal qualities as well as fruit extracts and honey to sweeten it. It was widely seen as bringing good health and long life—hence its name.
Certainly, if Lindores Abbey Whisky, when it becomes available, is as good as its Aqua Vitae, it should be a stonking good dram.