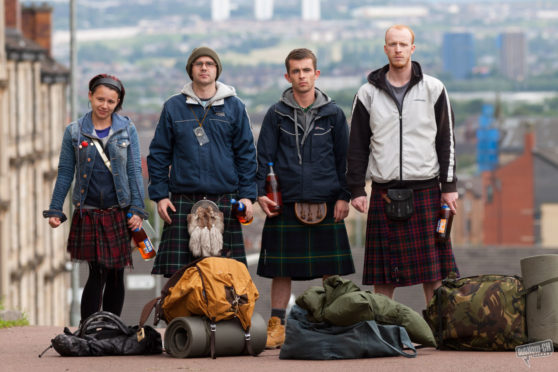 Balblair distillery, located on the southern shore of the Dornoch Firth, was for years one of those off-the-beaten-track, out-of-the-headlines distilleries that attracted little exposure — until it became the setting for the film The Angels' Share.
Since then its single malt has attracted much more attention — as has the distillery, now open to the public, although one is advised to book in advance. It lies near the village of Edderton and, it is claimed, first distilled in 1749. Throughout the 19th Century it was owned or operated by the Ross family, who also had links to the now-forgotten Glenskiach and Pollo distilleries. And today, by happy coincidence, several employees have the surname Ross.
The distillery was closed for almost 40 years, from 1911 to 1949, was resurrected by a Banff businessman before passing to the Canadian firm Hiram Walker, then Inver House Distillers and finally to Thai-based conglomerate International Beverage Holdings Ltd.
Balblair is a relative minnow among distilleries, producing 1.1 million lpa (litres of pure alcohol) a year, 90% of which goes to be blended and just 10% as single malt, always identified by its year of distillation—00 was distilled in 2000 and 05 in 2005, etc.
On a recent visit, I found Balblair pleasantly quaint and old-fashioned, with dark, low warehouses clustered around the boiler house with its high red chimney and pagoda-topped former kiln now used to hold the liquid yeast storage and cooling plant.
The entire distillery has a cheery, take-us-as-you-find-us atmosphere, with lots of steep stairs, low beams and doorways, as one moves from mashtun to washbacks to stillhouse and finally to the cask-filling store complete with big, petrol-station style filler nozzles. This is quite a rarity in current distilleries as most send most new spirit away by road tanker to warehouses in the central belt.
The basic tour is informal and informative, starting with a film on the distillery history and ending with two very drinkable drams. There's also a more extensive four-dram tour costing £25. The distillery shop is low-key and modest, with a limited range of whiskies, but I appreciated the contrast to the overly professional atmosphere in many of the big-name distillery outlets.
It's a long drive to Balblair but it is certainly worth the journey.