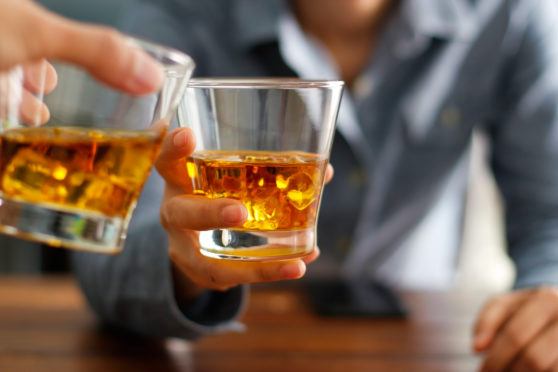 A recent survey looking at which parts of Britain liked which spirits threw up some interesting regional quirks. Not that it's entirely surprising. One tends to assume that tipplers in Torquay will have different tastes to pub-goers in Prestonpans or imbibers in Inverness.
However, the 2018 survey into the UK's £6.3 billion spirits market, conducted by William Grant and Son Ltd, did throw up some interesting regional variations and changes in drinkers' tastes.
On the one hand, gin and vodka remain the most widely-drunk spirits in Britain. However, one spirit that seems to be quietly catching up, and sometimes overtaking the field, is rum. Accord to the survey, white rum is the top tipple in the North-East of England and Lancashire, in East Anglia it's dark rum and in London golden rum. And in Scotland apparently, spiced rum has overtaken single malt whiskies, although I suspect malts and blends combined would still be well ahead.
Other regional favourites are Cognac in Wales, tequila in Yorkshire and non-cream liqueurs in the Midlands.
However, top tipple in the southern and home counties is champagne, although I suspect that is being used as a generic term for sparkling wines from other parts of France, for Italian Prosecco and Spanish Cava.
I have to say I am surprised at the reported popularity of rum. I tend to drink it once in a blue moon and few among my circle of friends drink it. However, there is no denying the evergreen popularity of Bacardi and Coke, and rum is a much-used base for countless punches and cocktails.
Undoubtedly, as this survey shows, there is a constant shift in drinkers' preferences as new brands come on to the market and people discover exotic and different drinks when abroad on holiday.
And the reverse is true—many visitors to Scotland arrive having rarely if ever tried whisky, but gain a taste for it once they have visited a distillery or two. True, whisky is an acquired taste, but once you have acquired it, the joy of discovering a new malt, or new malt expression, is a joy that remains with you throughout life. Not that I expect to see white, dark, golden or spiced whiskies suddenly appearing on every bar gantry.