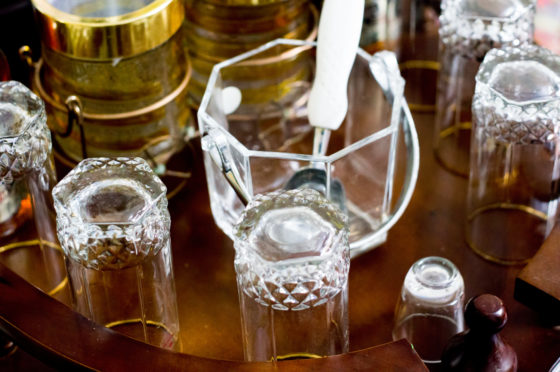 One country that produces plenty of whisky is India. One can assume that during the Raj, when Brits met at their exclusive clubs and ordered whisky—a chota pegg (small), or burra pegg (large)—club staff must have spread the word that this Scotch spirit was good stuff.
Today, India has a swathe of distilleries. Indeed, an enduring bone of contention between Britain and India was its steep duty on Scotch to protect the home industry. Another is the amount of bogus Scotch produced there. Also, the Scotch industry claims certain Indian whiskies are not distilled from barley or grain, but mainly from molasses, and should be labelled as rum.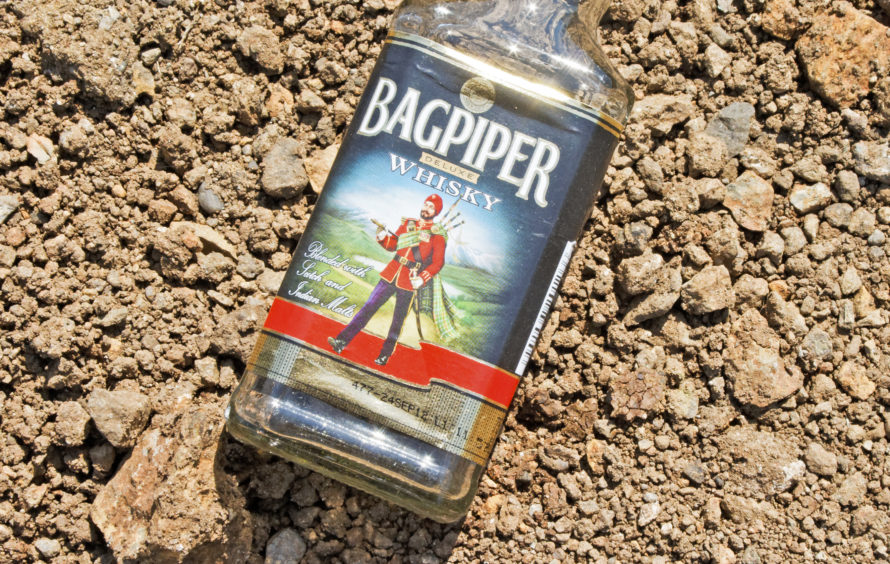 It is amusing how many Indian whiskies carry names that reek of the Raj, which one would think many Indians would recall with mixed feelings. And certainly, endorsement by Bollywood is a key to a whisky's success. One top seller, which once claimed to be "the world's No 1 non-Scotch whisky", is Bagpiper, made by a subsidiary of Diageo's United Spirits. Connoisseurs say Bagpiper has "an artificial taste" and is best drunk with a mixer.
Then there's Blender's Pride, which is Indian grain whisky combined with blended Scotch malts. It was once owned by Seagram's and now by Pernod-Ricard. Another Seagram's/now Pernod-Ricard brand is Imperial Blue, launched in 1997 and claiming to be an "Indian Grain whisky", although it is a mix of neutral spirit and blended Scotch malts. Tasters say both are smooth but sweet.
A relative newcomer is Masterstroke, an upmarket prestige whisky from joint-venture Diageo-Radico that uses some Diageo malts, particularly Blair Athol.
Claiming to be India's first single malt, McDowell's is distilled in Goa and named after Scotsman Angus McDowell, who started trading in Madras in 1826.
Another brand harking back to the Raj is Officer's Choice, launched in 1988, and now a top seller exported to 18 countries. Again it's a mix of Indian and Scotch malts.
Royal Challenge is another Diageo India prestige brand, "a blend of rare Scotch and matured Indian malts", with its market share being challenged by Blender's Pride.
Finally, two relative newcomers are Paul John, distilled in Goa from Himalayan foothills barley, and Signature, another all-malt blend from the McDowell stable. India is definitely a burgeoning whisky market.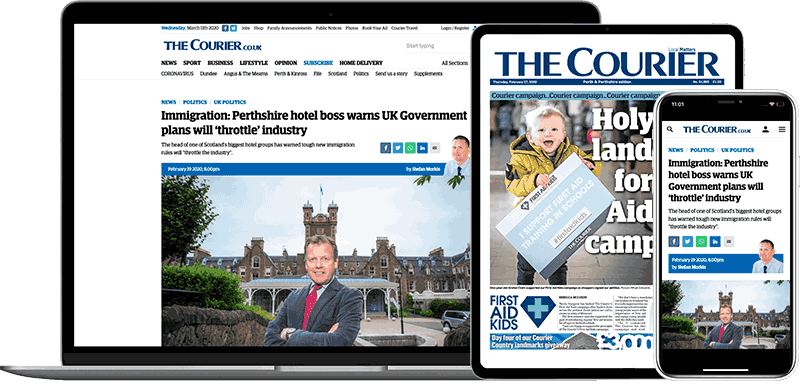 Help support quality local journalism … become a digital subscriber to The Courier
For as little as £5.99 a month you can access all of our content, including Premium articles.
Subscribe