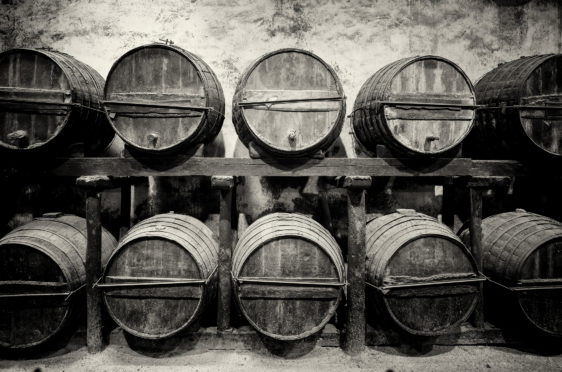 The Scotch whisky industry is today not just big but influential and highly respected. That stands in stark contrast to the way it was seen 200 and more years ago. Government laws and taxation had driven almost all legitimate distillers out of business and illicit distilling and smuggling were rampant.
It would not be wrong to describe it as an undeclared civil war or a guerrilla warfare in which much of the population was involved, either as distillers and smugglers, or as undeclared consumers. Many people might see parallels with the drugs problem today.
Many Scots—and Irish—farmers and crofters had been distilling for generations, mainly for their own use, but often selling their spirit to others. They saw it as their inherited right. Adding to the problem was that Scotland and Ireland were seen by Westminster politicians as dangerous lands where rebellious attitudes were aggravated by drink. Worse, they were not paying excise duties.
However, if those high heid 'uns ever travelled to either country, they rarely ventured beyond Edinburgh or Dublin—then enclosed by a high stockade called the Pale. Hence, anyone who lived outside it was "beyond the Pale".
As it was almost impossible for anyone to distil undetected in towns and cities, illicit distillers operated mainly in the countryside, especially in the remote Highlands. However, most consumers were in urban areas. Knowing this, the excisemen or gaugers set up checkpoints at city boundaries.
But the smugglers had their ruses. They sent a man ahead with a cask-laden horse. Once he saw the excisemen, he would "take fright", turn the horse and gallop away with the excisemen in hot pursuit. He might be arrested and charged, but meanwhile 10 horses laden with the real stuff made it into town unchallenged. The accused man usually got a light sentence from the JP, as he was a customer for the smuggled whisky.
Sadly, for the most part the excise-smugglers conflict was merciless and brutal. Many on both sides suffered severe injuries or death. And. although the enlightened 1823 Excise Act ended the punitive taxes and regulations that drove people to smuggling, it was decades before illicit distilling died out. Indeed, it has survived until today, although known cases are very rare.