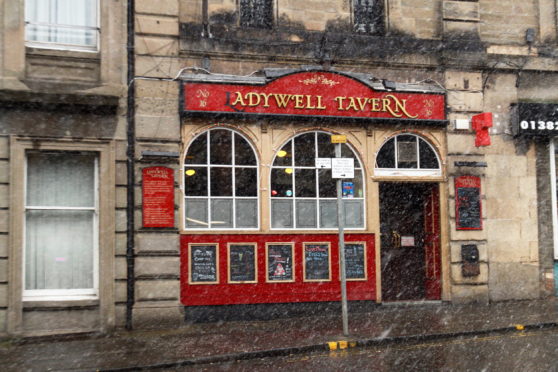 It has always fascinated me that Dundee, a city where whisky consumption has always been pretty high, only ever had one legal distillery, Dudhope, that distilled briefly before and after 1820.
Admittedly, Dundee later became one of the six Scottish ports legally allowed to export whisky, which led to numerous merchants, blenders, bottlers and exporters setting up shop, mainly near the docks, all of which have sadly disappeared or moved elsewhere. The last to go was the Stewart's Cream of the Barley plant on Kingsway East.
Dudhope distillery sat south of the Lochee Road quite close to the castle, between Blinshall Street and Smellie's Lane. It was operated by Pat Alexander and Co in 1817-18, when the firm folded.
It was put up for public roup on August 30, 1820, with all its equipment, including a 121-gallon (550- litre) wash still and 54-gallon (245-litre) low wines still, two boilers, all other equipment, plus a house alongside. The distillery, with a "fine" water supply, had a 69-year lease. Also for sale separately were 40 bolls (around five-plus tons) of malted barley.
Whether the roup was successful is unclear, because it took until 1825 for the distillery to be revived as Dudhope Distilling Co under John Morris, who had no more success and the distillery closed in 1826. It is probable the premises were converted to Dudhope Brewery (initial processes for beer brewing and whisky distilling are almost identical), acquired in 1858 by David Thomson Wills. Two other breweries, Park and Pleasance, also set up nearby, at the junction of Hop and Ash Streets.
David Wills died around 1878, two years after his daughter Margaret Wills had bought Victoria Brewery at 16 Victoria Road. Whether Dudhope was sold or closed after his death is unclear.
Margaret married Walter Ogilvy in 1882 and sold Victoria Brewery to John Neave in 1884. It sourced water from the Lady Well but, faced with supply problems in 1893, Neave had a Runcorn firm drill a 200ft deep artesian well in the rear courtyard. Its water was so pure and abundant that he sold hundreds of gallons a week to, among others, Dundee's many whisky blenders.
However, Victoria Brewery closed in 1914. Today, the Ladywell Tavern stands on part of the brewery site.