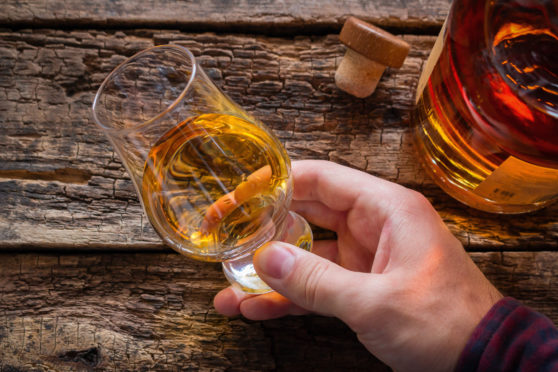 Benromach has long been one of my favourite distilleries and I recently was able to sample three of its single malt expressions—and all three were delectable.
The distillery itself lies in Forres, midway between Elgin and Inverness, its neat white buildings and bright red chimney well visible from the bypass or railway. It was one of many distilleries closed in 1983 during the great cull, but was bought and reopened some years later by Gordon and MacPhail, the big Elgin-based bottlers and distributors.
They have kept the distillery small and very traditional, but have widened the range of expressions to include a peaty version and an organic one. But the three I sampled were from their Classic Range, all non-peated—namely the standard 10-year-old at 40%, the 100 Proof (57%) 10-year-old and the 15-year-old. All are matured in a mix of first-fill bourbon casks and first-fill sherry butts, leading to a rich, intense, spicy flavour in all three.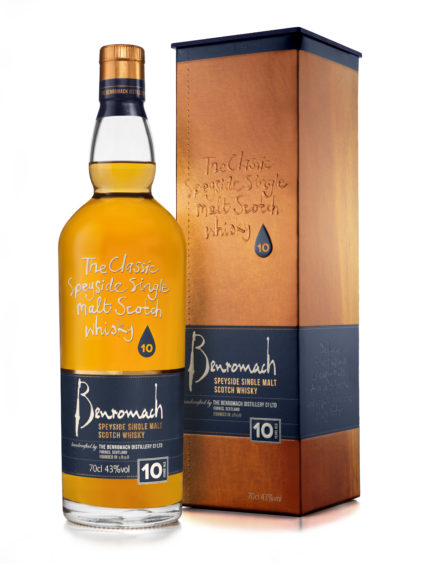 The 100 Proof and the 15-year-old undoubtedly have that extra "edge", the first one in spirit strength, the second in extra mature smoothness, but I enjoyed the 10-year-old for its fruity nose, its warm, mellow, full flavour on the tongue and its lingering finish. Very much a classic Speyside with a notable extra depth that left me longing for more.
May I add that if any Courier readers are in or near Forres with time to spare, the distillery is well worth a visit. There is ample car parking, a large reception/tasting room, a small cinema where a brief film is screened before each tour, and a wide range of Benromach expressions on sale at reasonable prices. And of course there's a tasting at the end of each tour.
The tour itself involves the usual circuit of malt intake and mill, mash tun, washbacks, stills and various tanks and vats, plus a visit to one of several low-rise dunnage warehouses with what looks like a narrow-gauge railway track outside. These rails were, however, placed decades ago to make the task of rolling full casks from filling store to warehouses easier and smoother.
Benromach claims that its whisky is produced in a very traditional way. And the proof, as the cliché goes, is definitely in the drinking.