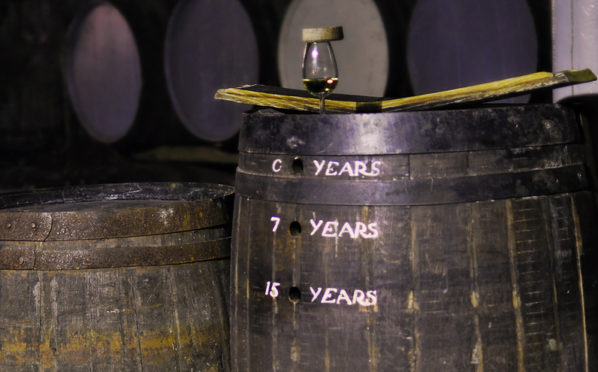 One slightly overused cliché in the whisky business is The Angels' Share, that 2% or so annual evaporation through the oaken walls of casks where the whisky sleeps until it is ready for bottling.
However, whisky makers tend to accept this loss as a trade-off for the great benefits of flavour and colour the oak casks bestow on the remaining spirit. Even the fact that alcohol percentage losses are higher than the water losses (the whisky tends to slip from its 63.5% casking strength to the upper or mid-fifties over the first decade) is accepted as the price of the maturing process.
The Angels' Share has other consequences—it gives that inimitable aroma in whisky warehouses, particularly dunnage ones. It also leads to the sooty black deposits on warehouse walls and roofs, even trees near distilleries—caused by the fungus baudoinia, which has an addiction to alcohol vapour that makes the most hardened human tippler seem teetotal in comparison.
However, the Scotch whisky industry is in fact treated quite lightly by the angels. Scotland's cool damp climate, and cool damp atmosphere inside whisky warehouses, keeps their yearly share at about 2%. Head to warmer countries where brandy, rum, tequila and pisco are produced, even to the bodegas of Spain where sherry is matured, and the angels drink a lot more every year.
I have heard that Indian whisky makers can lose as much as 10-12% of their cask contents a year due to the heat of the sub-continent. That heat carries a double whammy—evaporation is faster and, as the oak staves of the casks expand, there's more space for the molecules to slip through. The one advantage is, apparently, that maturation is quicker.
The Scotch industry, and doubtless other producers of casked spirits, have occasionally looked at ways and means of reducing the angelic losses. In one experiment, barrels were wrapped in plastic or polythene sheeting and I believe one test involved coating casks with special varnish. However, one suspects the experiments were shelved as spirit stored in the vapour-tight casks failed to mature in the usual way.
So it looks as if the angels will continue to enjoy their annual free tipple and the industry will just have to live with it.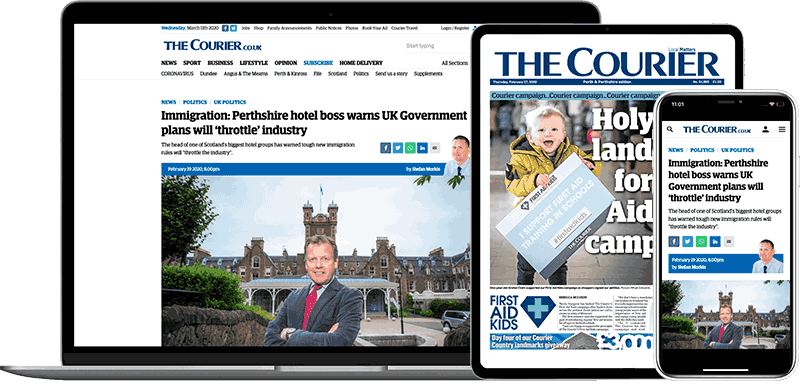 Help support quality local journalism … become a digital subscriber to The Courier
For as little as £5.99 a month you can access all of our content, including Premium articles.
Subscribe