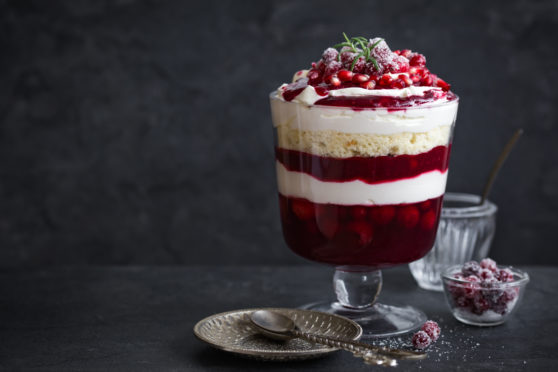 When it comes to festive treats, one of my all-time favourites is trifle. According to tradition a trifle should be fresh custard, sponge, fruit, cream and a good glug of sherry.
Now ask around your friends, colleagues and family and I'd be willing to bet you'll hear any number of culinary twists, usually involving jelly, jam and hundreds-and-thousands.
Now throw in international variations such as tiramisu and you'll see that this wonderful boozy dessert can be served up in a hundred different guises. Because really, the fundamentals of this glorious pudding is the same the world over – alcohol-soaked sponge, some sort of cream or custard, and something fruity to make us feel better about all the booze and sugar!
My granny made the best trifles ever  obviously! They were a year-round occurrence at her house, and had lashings of sherry – cut to me and my brother bragging about being drunk on second helpings – and old school lady fingers placed in neat columns around her big trifle bowl.
Of course, half the fun of this pudding was eating said fingers straight from the packet whenever we opened her pantry door and picking the tasty peaches out from the wee bits of hard pear in tinned fruit salad.  Thankfully, she was just as averse to using tinned mandarins as I was!
Nowadays, like all traditional desserts, there is a drive to modernise and transform this age old recipe. I have spotted banoffee flavoured trifles, chocolate-themed trifles lined with brownies, and even spotted a recipe using whole jammy dodgers around the edge of the bowl. It looked amazing!
If you'd like to shake it up this Christmas, then why not build your own. Start with a sponge to soak up your booze and add fruit and flavoured cream or custard.  I'm thinking lemon drizzle cake fingers with prosecco and strawberries, layered with a pink peppercorn cream. Or how about chocolate cake soaked in Guinness with brambles and a coffee cream topping?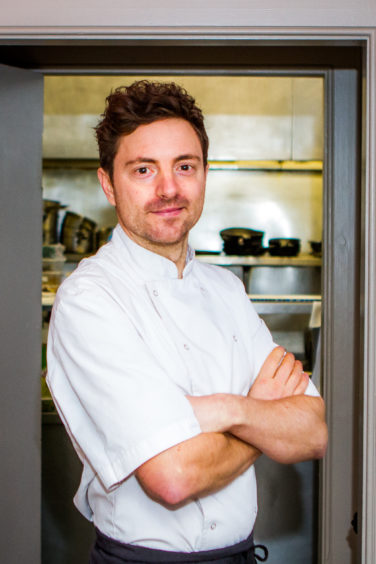 Whatever you choose as your ingredients there's one thing you just can't change. Make sure you layer it up in a big, glass bowl – I now own my granny's, so I'm set! – and take your time to make it look WOW. This is your Christmas table showstopper, the one that will top even the fullest of guests into having 'just a wee spoonful'.
Get your biggest spoon out, and prepare for the most heavenly sound of the festivities as that first portion comes out with a slurp and a pop. Merry Christmas to you all!
Chef's tip: Don't serve your trifle too cold. Take it out as you dish up your starters and it'll be perfect come dishing up time.