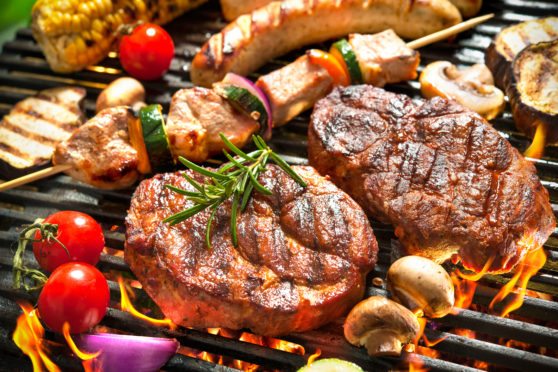 Tim Dover, chef patron of The Roost in Bridge of Earn, shares a recipe for a tasty marinade to make your barbecued goodies sizzle The recent mild weather and glorious sunshine has prompted me to bring out the barbecue recently.
Nothing beats the deep, rich flavour of a good barbecue. Let's face it – most of us are terrible barbecuers. If we are not cremating sausages, we're almost poisoning our friends.
In theory, barbecuing meat should be simple, but many people are nervous about making sure it is cooked through and end up with overcooked, dry chicken breasts and rubbery burgers.
Cooking well over fire takes some skill but mastering those techniques will give you a special seat of honour among your friends. Techniques can be honed over time, but if you have a basic understanding of how to use your barbecue, you will master it much quicker with less embarrassing failures.
The way I see it, you can grill directly over the hottest part of the coals or heat source ("direct cooking") which is good to do with small cuts of meat, kebab skewers or fish fillets. The lid should be closed and timing is critical.
I tend not to use this for large cuts or for meats with sweet marinades because it might well burn before the meat is cooked through. The easier way to success is the "indirect method" ie to move the fire to one side, or bank it up around the sides and to cook on the unlit side (or middle), with the lid on.
If you have a gas BBQ, just light one side. The beauty of this method is that it is slower and less likely to burn but cooks the meat with less attention required!
I am happy with almost anything on the BBQ, especially burgers and sausages which are the children's favourites and require no ahead-of-time preparation aside from the lighting of the coals.
However, at times like these, when there is more time to plan meals, it can be very worthwhile having a simple marinade recipe that works every time such as this one which is my take on a Korean style marinade.
It is delicious with beef, pork, or chicken. Marinade your chosen meat for at least three hours prior to cooking.
75g toasted sesame seeds, one tablespoon of sesame oil, four tablespoons rice wine vinegar, three tablespoons soy sauce, two tablespoons brown sugar, three chopped cloves of garlic, three tablespoons sliced spring onions, one teaspoon ground black pepper, two dried red chillies, eight tablespoons peanut oil.
In a blender add all the ingredients except from the peanut oil and process until well blended.
While the motor is running drizzle in the peanut oil until full incorporated. Store in a clean airtight container. This will keep in the fridge for at least one week.
Tip: Try using various types of wood chips to permeate food with the smell of a wood fire. The two most popular kinds are mesquite and hickory. Hickory is the traditional choice of American barbecues.
It is ideal for pork, and also a savoury choice for red meat, poultry and fish. If you are lucky and have wood chips from a fruit tree like apple or cherry, use these as this adds a wonderful fruity flavour to pork, chicken or fish.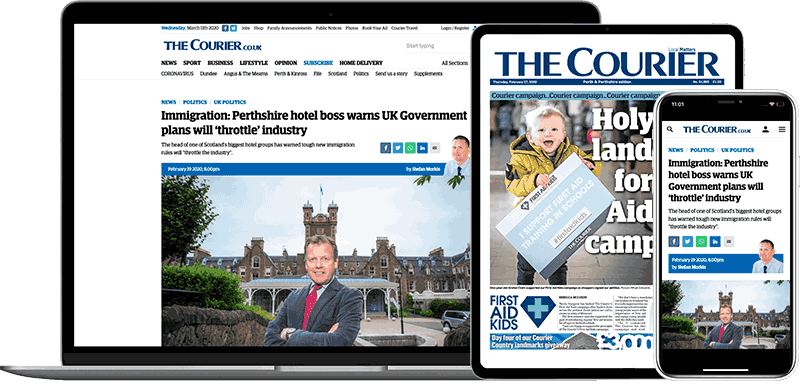 Help support quality local journalism … become a digital subscriber to The Courier
For as little as £5.99 a month you can access all of our content, including Premium articles.
Subscribe