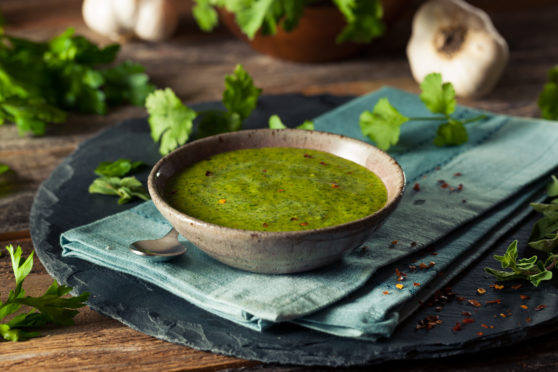 Tim Dover, of The Roost restaurant in Bridge of Earn, writes regularly for The Courier's food magazine, The Menu. Here, he teaches us how to make the perfect sauce.
If you are anything like me you will always be looking to add fresh, interesting flavours to a dish.
For me there is no simpler way to do this than with the addition of a sauce. Mastering the art of sauce making can instantly up your cooking game helping you elevate the most basic meal into a creation that is both complex and vibrant tasting.
Many home cooks are reluctant to enter into sauce making at home because they see it as a daunting, lengthy, and sometimes an expensive experience.
But here is the thing, lots of sauces are not long and complex to make at all. Many are so simple and quick to make they will barely take ten minutes and well worth doing given the end result.
We have lots of barbecue weather still to come which I chatted about in my last piece, but you can get in a bit of a culinary rut by mid-summer.
Even the best grilled meats, fish, and vegetables get boring if you eat them repeatedly. One of the easiest ways to breathe new life into these foods is to serve them with some simple to prepare sauces packed with bold, fresh ingredients.
At the restaurant we are continuously looking to create simple sauces with new flavours to complement our meats, fish and vegetables cooked in our wood fired indoor barbeque.
One of my particular favourites to eat with beef steak is Argentina's chimichurri sauce which they reckon was invented by the cowboys back in the day.
This sauce to the Argentinians is what mustard is to hot dogs in the USA. Chimichurri is an aromatic mixture of 125g freshly chopped parsley, 5 garlic cloves, peeled and crushed, 50g freshly chopped oregano, 125g freshly chopped coriander, 60ml red wine vinegar, 1tsp smoked paprika and half of a finely chopped red chilli pepper.
To make it yourself simply weigh and add all the above ingredients to a bowl and mix well. This sauce will go just as well with grilled fish or vegetables and will elevate all their natural flavours. Although best eaten on the day it is made, this sauce will keep in the fridge for up to two days.
Another favourite simple sauce of mine is American barbeque sauce which can be used to compliment almost any meat and is a proven and tasted classic.
This sauce can be used as either a marinade, basting sauce, dipping sauce or add it to some pulled pork to moisten before serving. That's what I love about it – it's so versatile. This smoky, sweet barbecue sauce is so easy to prepare – heat a teaspoon of olive oil in a small saucepan.
Once this is hot add two cloves of crushed garlic and fry for two minutes on a medium heat.
Add 60ml tap water, 60ml cider vinegar, 140ml tomato ketchup, 60g soft brown sugar, 2 tsp paprika, 1 tsp smoked paprika, 1 tsp chilli powder and 1 tsp cayenne pepper to the pan and cook for three minutes. Reduce the heat and cook for a further fifteen minutes until thickened. Allow to cool then it is ready to use. This sauce ticks all the boxes for me and is so darn tasty.
Chef's tip: Once the sauce is cool, you can portion into various small airtight containers so it is ready to use whenever you need it. It can be refrigerated for up to two weeks or freeze for up to two months.
---
Read more in this series…
Chef's Table: Aberfeldy chef uses Anster cheese to make an old favourite
Chef's Table: Match whisky with the right dishes and you have yourself the food of the Gods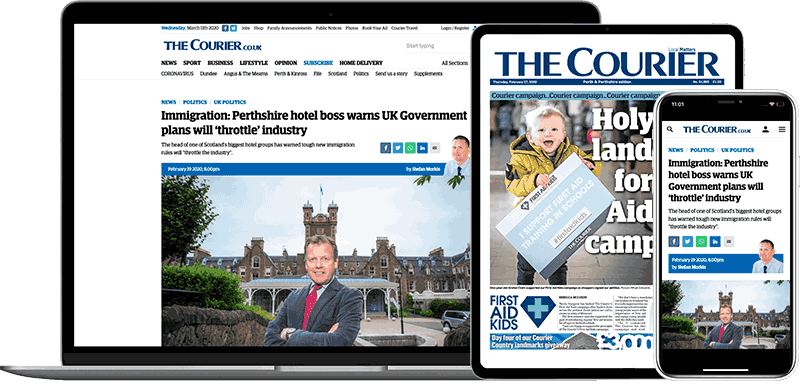 Help support quality local journalism … become a digital subscriber to The Courier
For as little as £5.99 a month you can access all of our content, including Premium articles.
Subscribe