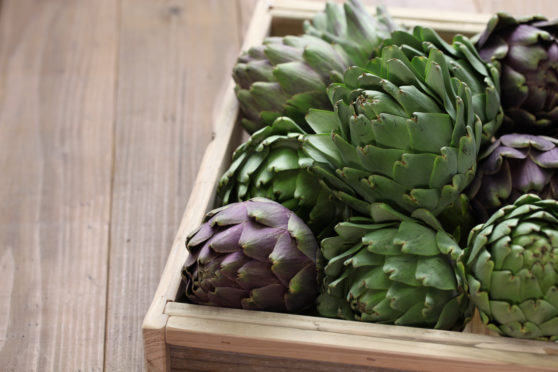 Tim Dover, chef patron of The Roost restaurant in Bridge of Earn, reveals how to eat globe artichokes
Since 2010 we have been producing our own ingredients at the restaurant. One of our most successful crops has been globe artichokes.
They are a type of thistle, so I think they look great in a Scottish garden. Their flavour, however, could not be more French. It is delicate and subtle, and really unique.
There are classic French recipes that accompany artichokes with very rich ingredients such as foie gras and creamy sauces but I'm not sure they do the vegetable any justice and I prefer to eat them on their own.
I can imagine that if you didn't grow up eating fresh artichokes, and you were encountering them for the first time, then they might seem a little intimidating – it is not obvious how to cook and eat them.
For me it's the perfect starter on a warm evening with a glass of dry rosé – one artichoke each and a great vinaigrette or butter sauce. Here is a simple recipe – you'll need 1 or more large globe artichokes; 1-2 cloves of garlic, cut in half (you can leave skin on); 1 bay leaf; 1 slice of lemon.
Cut the tips off the leaves and slice off ¾ inch to an inch from the top of the artichoke – a serrated bread knife works well.
Pull off any smaller leaves towards the base and on the stem, and cut off excess stem, leaving up to an inch on the artichoke. The stems can be more bitter than the rest of the artichoke, but some people like to eat them.
Rinse the artichokes in running cold water.
In a large pot, put a couple inches of water, the garlic, a slice of lemon, and a bay leaf (this adds wonderful flavour to the artichokes). Insert a steaming basket.
Place artichokes on top of the steaming basket. Cover the pot. Bring to a boil and reduce heat to simmer. Cook for 25 to 35 minutes or until the outer leaves can easily be pulled off.
Artichokes can also be cooked in a pressure cooker (about 5-15 minutes at high pressure). Cooking time depends on how large the artichokes are. The larger they are, the longer they take to cook.
Artichokes may be eaten cold or warm, I prefer them just warm. My favourite is a simple dressing of olive oil, salt, lemon juice and tarragon vinegar whisked up and seasoned to taste.
Pull off the outer leaves, one at a time and dip the white fleshy end in the dressing.
Place light end in mouth, dip side down, pull, scraping through your teeth. Continue until all the petals are removed.
With a knife or spoon, scrape out and discard the inedible fuzzy part (called the "choke") covering the artichoke heart.
Underneath the artichoke choke is the heart. Cut the heart into pieces and dip into the dressing – it's nice to bulk this out with some crunchy lettuce hearts and eat like a salad.
Chef's tip: It's easy to buy cooked artichoke hearts in jars at the supermarket and delicatessens. These are often baby artichokes which are easier to prepare because they don't have a fibrous section which has to be removed. They are excellent in salads, or as a pizza topping.
Do not get globe artichokes mixed up with Jerusalem artichokes or Chinese artichokes – these are completely different and both root vegetables.
---
Read more from this series…
Chef's Table: Delicious summer crumble connects us to the land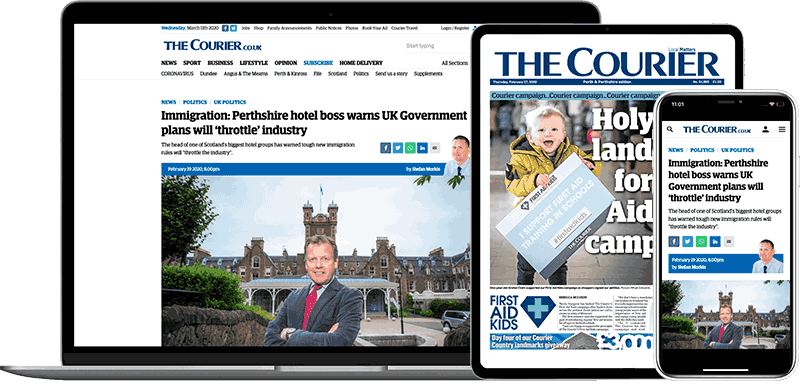 Help support quality local journalism … become a digital subscriber to The Courier
For as little as £5.99 a month you can access all of our content, including Premium articles.
Subscribe