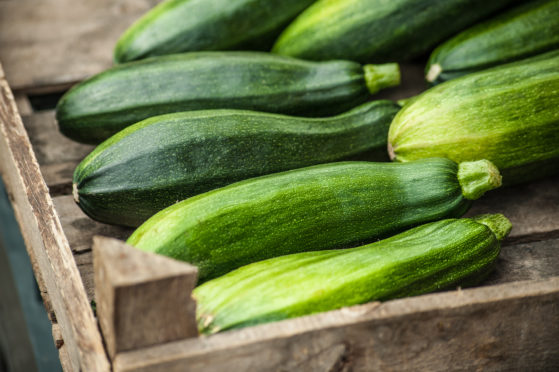 The executive chef at the Old Course in St Andrews gets creative with courgettes and tells us to make the most of them while they are in season.
Courgettes are so versatile and in season just now, and I recommend heading to your local fruit and veg shop or farmer's market for them.
Not only will you save money, but you will be supporting local businesses, which is a bonus. Look for courgettes that are small to medium-sized for freshness, those which are too large may taste slightly wooden.
My recipe for crisp filo pastry of courgettes and feta cheese with plum tomato and basil pesto is a really tasty dish; it can be made as a starter or double up on the ingredients to make it into a main course.
Ingredients
To serve four, you'll need:
3 sheets of filo pastry
100ml olive oil
1 clove of garlic, crushed
1 sprig thyme with the leaves picked
4 courgettes
2 plum tomatoes blanched skinned, deseeded and diced
80g diced feta cheese
20g toasted pine kernels
100mls basil pesto.
Method
Warm half the olive oil in a small pan, then add the garlic and picked thyme leaves. Allow to infuse for 30 minutes.
Brush the first layer of pastry with the infused oil and then top with the second layer of pastry, repeat this with the last layer.
With a 15cm round cutter, cut out four discs from the pastry and place on a non stick matt. Cover with a damp cloth to prevent the pastry from drying out and curling up at the edges.
Cut the courgettes into 5mm slices, then in a hot pan quickly fry them in some of the garlic and thyme flavoured oil until golden brown on both sides. Remove the courgettes and allow to cool.
When the courgettes are cold, place them in a 14cm ring on top of one of the discs of filo leaving a small edge. Using the inside edge of the ring as a guide, place the over lapping slices of the courgette around the inside of the ring. Repeat with the other three discs of the pastry.
Gently mix the diced feta cheese, tomatoes and pine kernels together, season with salt and pepper. Place a heaped spoonful of this mixture onto the filo pastry discs in the centre of the courgette rounds.
Top with a spoonful of the basil pesto, pre-heat the oven to 180 degrees and bake for 6-8 minutes.
With the remainder of the oil, thin the pesto down to a pouring consistency, by stirring gently.
Remove the tarts from the oven, place onto hot plates, drizzle the pesto round the tarts and serve.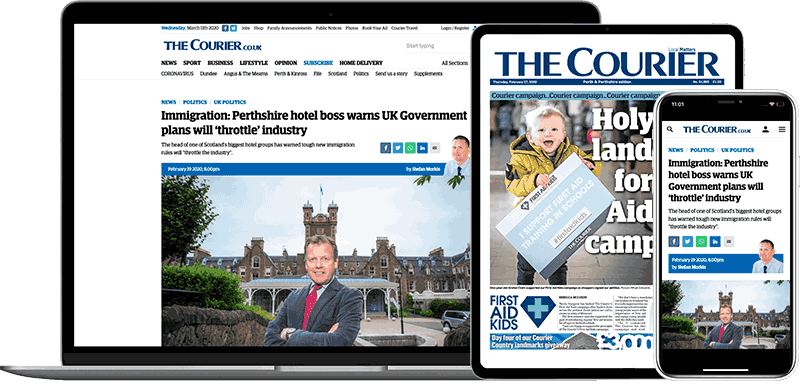 Help support quality local journalism … become a digital subscriber to The Courier
For as little as £5.99 a month you can access all of our content, including Premium articles.
Subscribe