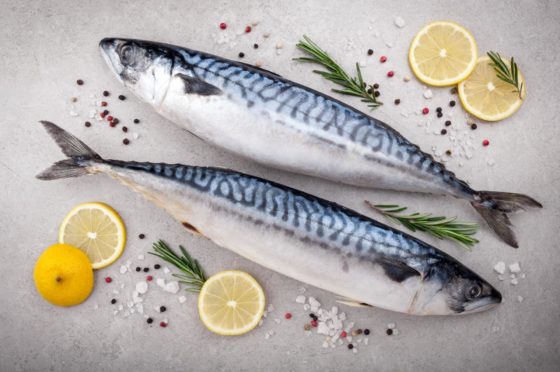 Garry Watson, chef proprietor of Gordon's Restaurant in Inverkeilor, talks about a small fish that packs a big punch – mackerel.
If you love seafood or simply want to include more fish in your diet, try the healthy and oily delights of mackerel.
It's a small fish that packs a big punch and can be found in abundance in Scottish waters and one which is helping to fly the flag for Scottish food exports, as well as being in good demand in the domestic market.
The importance of mackerel to our food sector is significant and growing all the time, and it's Scotland's most valuable catch, with UK landings worth more than half a billion pounds annually and supporting many jobs, especially in the processing and support sectors.
It is essential to buy the freshest mackerel possible from your local fish monger and get them to fillet and pin bone it for you. It's very versatile and can be cooked in many ways from hot smoked, grilled, pan fried to roasted, it's also wonderful served raw in style of tartare or ceviche.
It also takes on powerful flavours and I love it married with my favourite spice smoked paprika in this Spanish-style dish. Prepare the marinade by placing 2 cloves of peeled garlic, 1 tsp sea salt and 2 tsp smoked paprika in a mortar and pestle and pound too a smooth paste then add a few splashes of rapeseed oil.
Rub the flesh side of the mackerel fillets with the paste and set aside. Boil 500g of baby potatoes in salted water, peel, allow to cool then roughly dice.
Prepare a vinaigrette by whisking together 1 tbsp white wine vinegar, 1 tsp Dijon mustard, pinch saffron, seasoning and 65ml of rapeseed oil then stir 2 tbsp of the dressing into the diced potato along with 2 finely sliced spring onions and seasoning.  Lay the mackerel fillets skin side up on a baking parchment lined tray and bake for 8 minutes at 220C until the skin is crisp and fish just cooked. Allow to rest. Place some potato on a serving plate then top with mackerel fillets, drizzle with the remaining vinaigrette.
The flesh of mackerel deteriorates quickly, so it should be eaten within 24 hours of being caught. However, it's a good fish for curing, salting and smoking, which dramatically prolongs its shelf life.
Read more in this series …
Chef's Table: Celebrate a summer get-together with a cajun salmon dish
Chef's Table: The Arbroath smokie is top local fare, says Garry Watson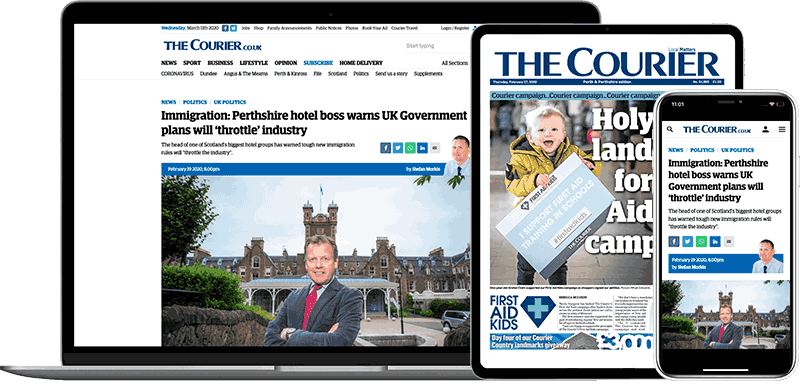 Help support quality local journalism … become a digital subscriber to The Courier
For as little as £5.99 a month you can access all of our content, including Premium articles.
Subscribe