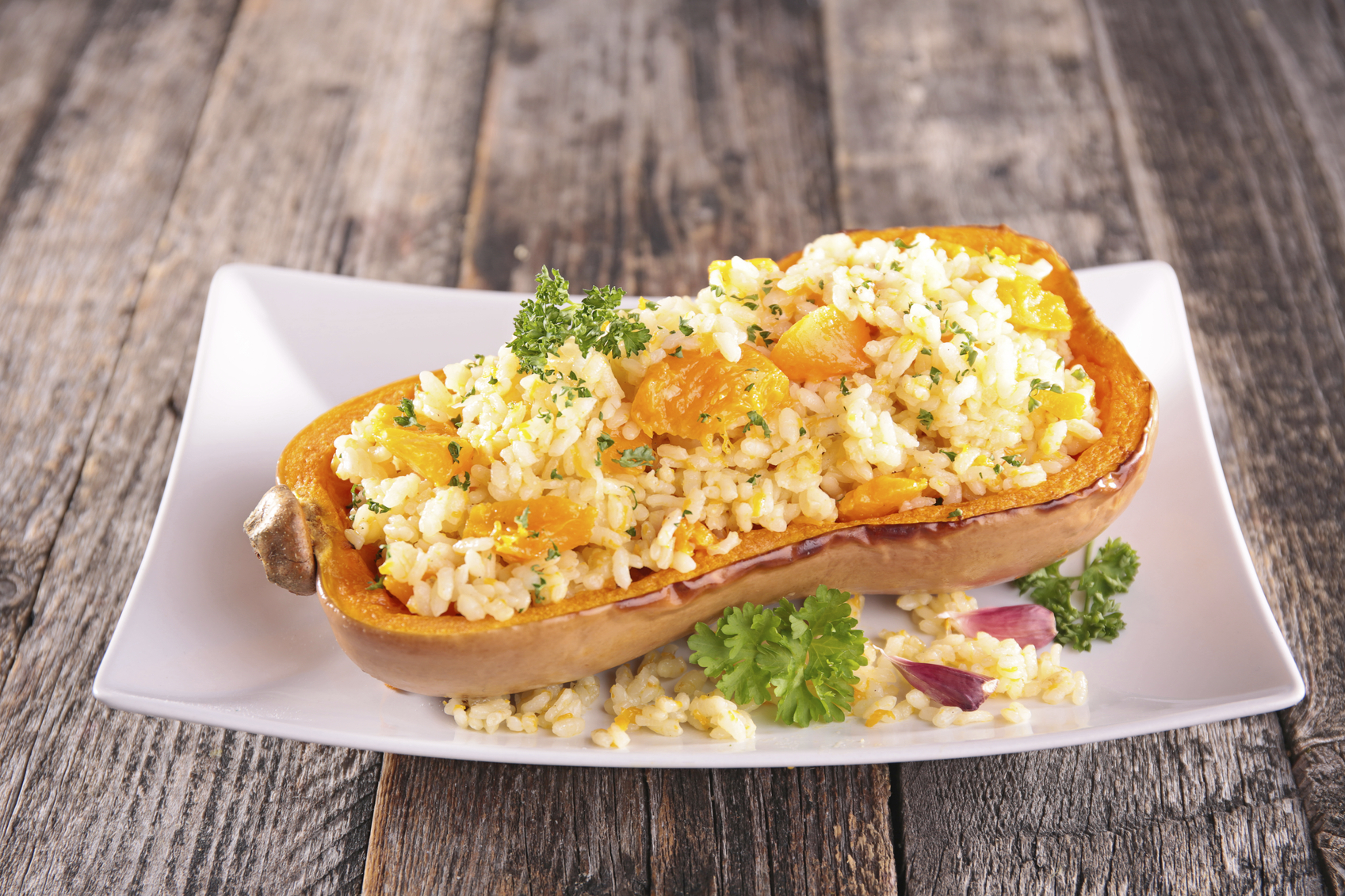 This week Garry Watson, chef proprietor of Gordon's Restaurant in Inverkeilor, admires the enticing versatility of autumn's squashes
What's not to love about the stunning colours, curves and different shapes of pumpkins and squashes? I cook and eat them in all sorts of enticing ways. Roasted, pureed, halved and stuffed with herbs and cheese, sliced and baked in the classic style of dauphinoise or transformed into sweet tarts, savoury risottos or silky smooth veloutes.
The rightly popular butternut squash, firm but succulent, remains the great all-rounder favourite. What better way to enjoy squash than in a super comforting butternut squash, sage and parmesan risotto.
You'll need 600ml white chicken stock, 1 small onion, finely chopped, 1 clove garlic, peel and very finely chopped, 2 tablespoon rape seed oil, 12 fresh sage leaves, finely chopped, 170g Arborio rice, 250g butternut squash (peeled weight) diced small.
In a heavy based saucepan sweat onion until soft but not brown, add chopped sage and garlic and cook for a further minute. Add rice to the pot, stir to coat the grains then pour in about one third of the hot stock, bring to a gentle simmer. Stirring regularly cook until all the stock has been absorbed.
Add the pumpkin and a further one third of hot stock and continue cooking and stirring; keep adding stock and stirring until the squash is soft and rice is nicely al dente. You may not use all the stock. The texture should be loose and creamy. Finish by stirring in 50g butter, salt and ground pepper to taste.
Divide between bowls and finish with plenty freshly grated parmesan.
Chef's tip
One of my favourite things about making a batch of risotto is anticipating the crispy risotto cake I will make with the leftovers.
Mould any leftover risotto into 3cm thick cakes then coat in flour, egg wash and panko breadcrumbs. Pan fry until golden brown in colour. Serve with rocket leaves, avocado, tomato and toasted pine nut salad and a poached free range egg on top.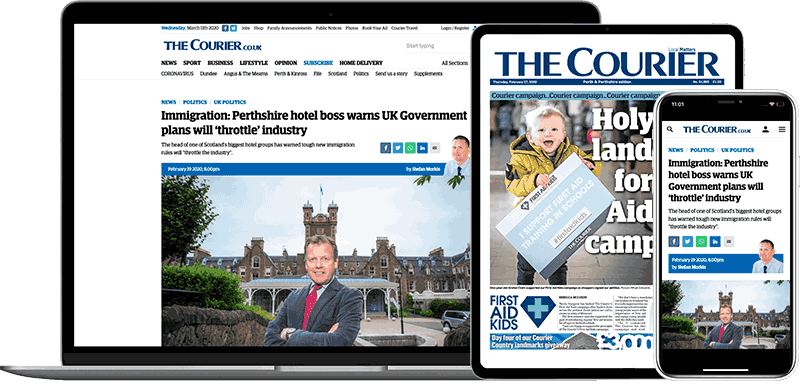 Help support quality local journalism … become a digital subscriber to The Courier
For as little as £5.99 a month you can access all of our content, including Premium articles.
Subscribe