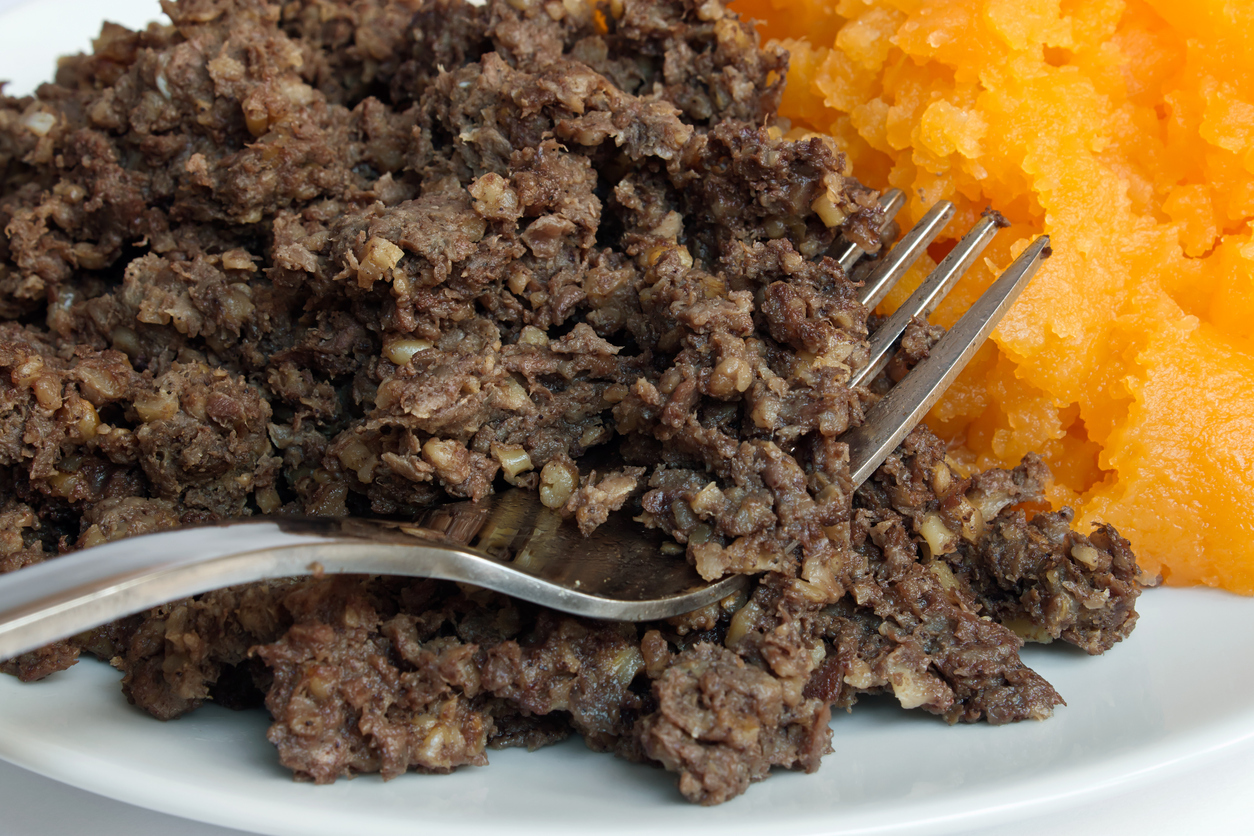 Haggis is Scotland's national dish and the crowning glory of a traditional Burns Supper, and although it's an object of Scottish culinary fascination around the world, it certainly wouldn't win any beauty prizes!
However, what it lacks in appearance it certainly makes up in taste. A combination of offal with oatmeal, onions, salt and spices, haggis is traditionally cooked in a sheep's stomach (a historic way of preserving meat).
As strange as haggis may sound, the end result is simply fantastic. In the style of a pudding, its meaty, oaty, fiery, moist and predominantly oatmeal taste gives haggis a soft, crumbly texture similar to rustic stuffing. And its peppery kick that works brilliantly served with classic sides of crushed neeps and mashed tatties.
You could try your luck haggis-hunting in the Scottish hills but it's probably safer to buy quality haggis from your local craft butcher or farm shop. For some people, Burns Night may be one of the few occasions they tuck into haggis but this versatile ingredient can be enjoyed throughout the year. Whether dining in or out, haggis is a great dish that also works in stovies, as a starter of haggis bon bons or why not try a twist on a scotch egg by using haggis instead of sausage meat?
And if you're brave enough, try making a haggis souffle! It's also great as a comforting winter soup – simply prepare a classic cream of potato soup and when at the blending stage, finish by liquidising it with some haggis along with a splash of whisky, and serve with oatcakes.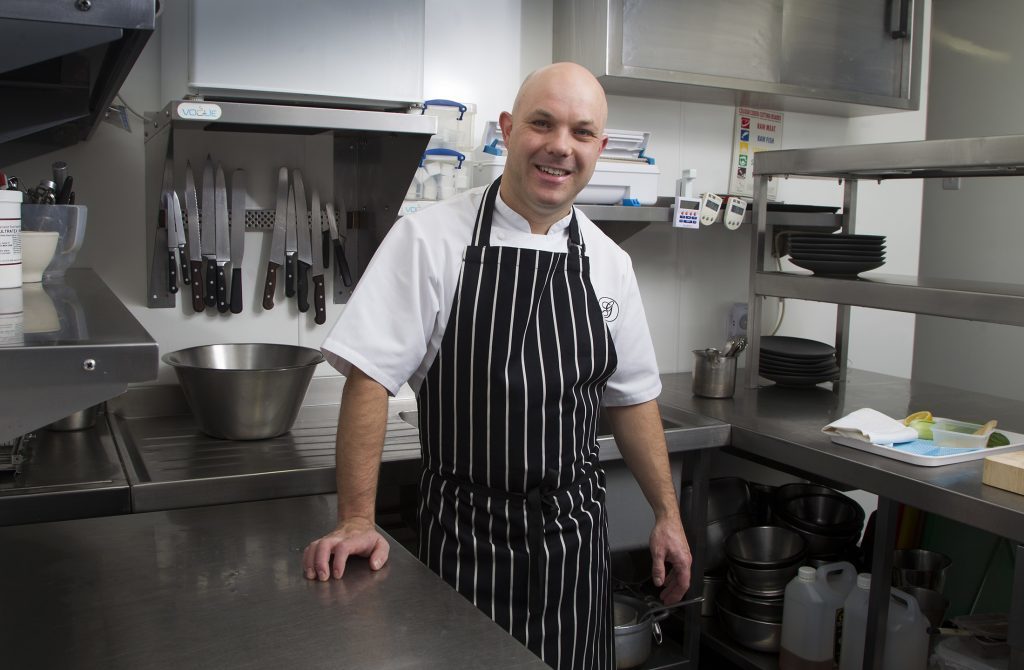 Chef's tip
Haggis is already cooked and only needs thoroughly reheated. Wrap tightly in tin foil and place in a large saucepan of cold water. Simmer gently (around 60 minutes for 500g) but don't boil as may burst the skin. A quicker alternative way is to cook is in the microwave. Remove the skin, slice and place into a microwave safe bowl. Add a little water, cover with cling film, pierce with knife and heat full power for 3 minutes. Both methods work great and the haggis should always be served piping hot and kept moist while cooking.