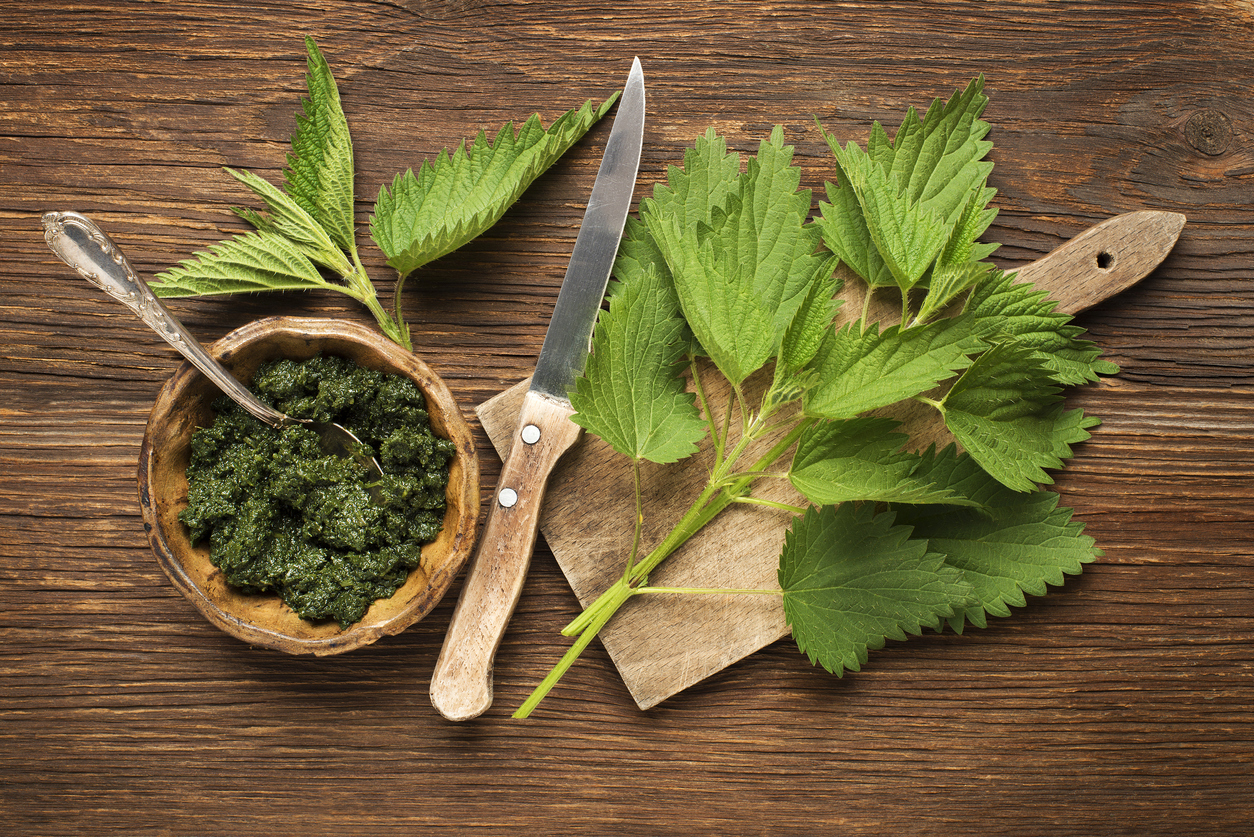 The stinging nettle is one of the most common foraged plants and at this time of year they are good to pick and eat, says Tim Dover, chef patron of The Roost restaurant in Bridge of Earn.
Apparently during the Second World War nettles were gathered in huge quantities to be used for the chlorophyll and to dye the fabric used for camouflage nets. They were also eaten more commonly in Scotland during the war, as were many other foraged plants, due to the shortage of food.
The best eating-nettles are very young – only a few inches tall in the ground while their leaves are small and delicate. While nettles continue to grow throughout the summer, they are not worth eating once they are large (from about June onwards) as they will taste bitter and may also have a laxative effect!
My first attempt at picking stinging nettles was a disaster because I took only thin vinyl gloves from the kitchen and I got stung all over my hands. I was so determined from that point on to make them tasty that I made a seriously powerful purée and some nettle jelly which I used to great effect at the restaurant to garnish various dishes, mainly with fish.
Now that I am a more seasoned nettle picker, I make sure that I wear strong rubber gloves when picking and washing them, use scissors and have plastic bags ready.
You pick the whole shoot and take the leaves off later before you wash them. They need to be washed thoroughly before they are cooked, and they will sting you even when wet so keep your Marigolds on throughout.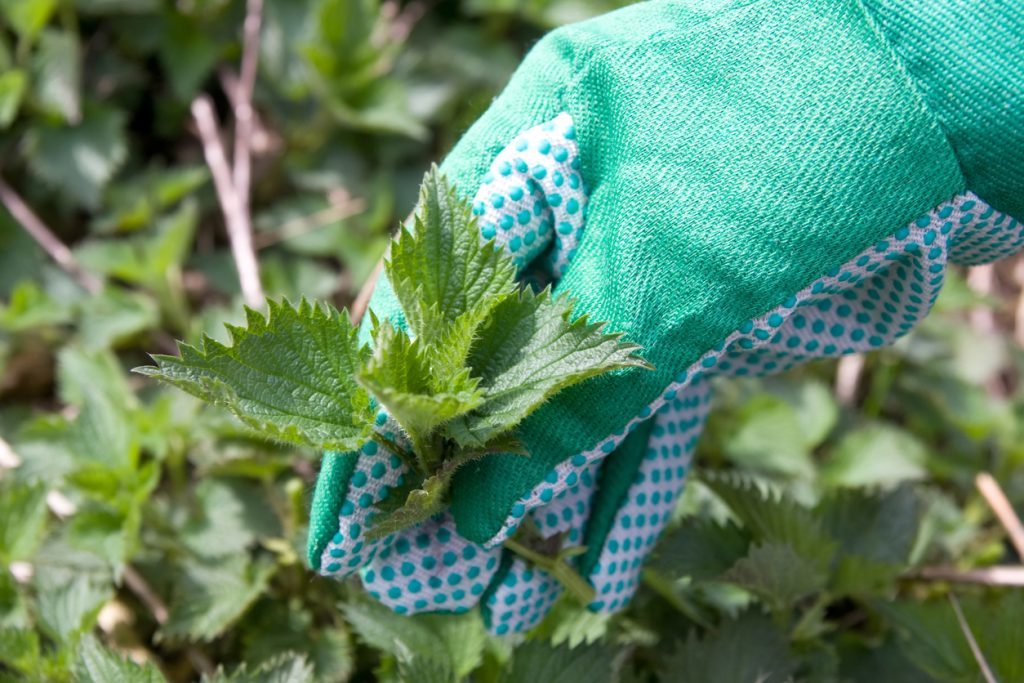 Nettles have medicinal qualities and some people boil them up to drink as a tea to cleanse the system. Nettle purée is the perfect accompaniment to hazelnut-crusted scallops, a dish that I serve at the restaurant. I also crystallise the leaves to garnish the dish which is fun and looks pretty.
The most common way of using nettles is to make soup – it is simple to make, tastes great, is filled with Vitamin A & C and contains iron so it is very good for you.
Here is a simple recipe to try: 225g of young nettle leaves (washed and dried), 225g of peeled and chopped potatoes, 50g of butter, 1 chopped onion, 250ml of milk, 450ml of vegetable stock. All you need to do is to melt the butter in a large pan, add onion and cook until translucent, add the potatoes and nettles and sweat for 10 minutes, add the milk and stock, bring to the boil and simmer for 15 minutes. Season with salt and pepper to suit your own taste.  I then allow the soup to cool completely before I liquidise it. It can then be heated and served when required. It will keep for a couple of days in the fridge. I like to make some tasty croutons to drop into the soup when serving.
Chef's tip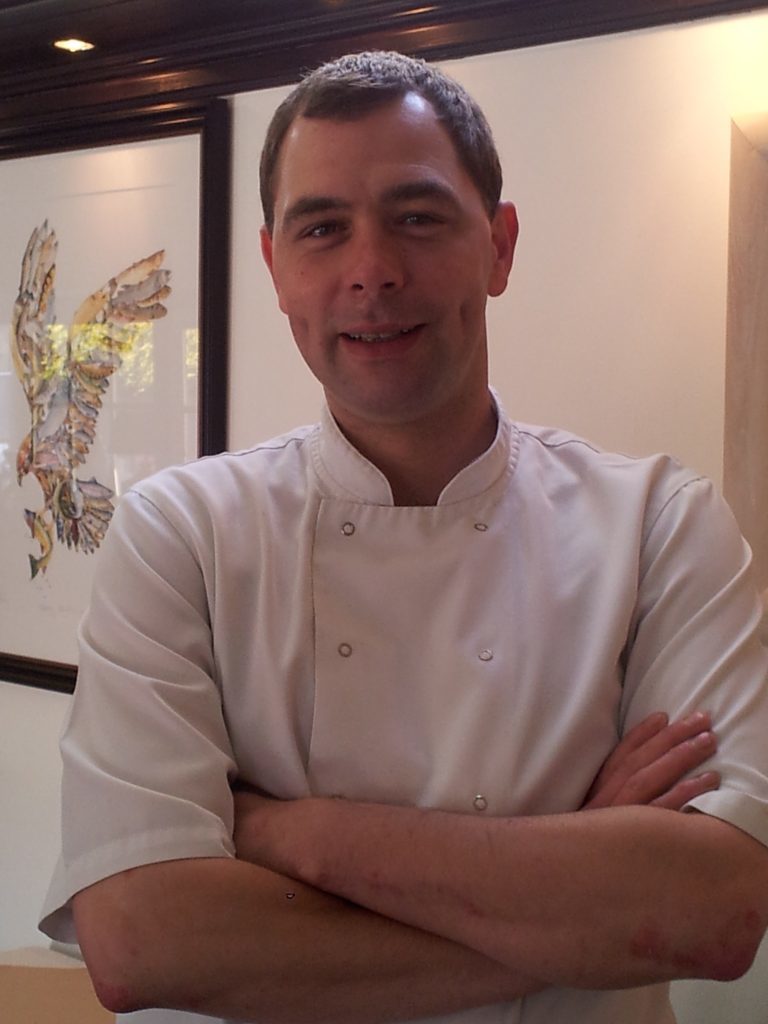 If you would like to try nettles, but don't fancy having to pick lots of them to make soup, then you could pick just a few nice young leaves, wash and dry them as I have described and then add them to pasta or risotto much as you would use spinach.