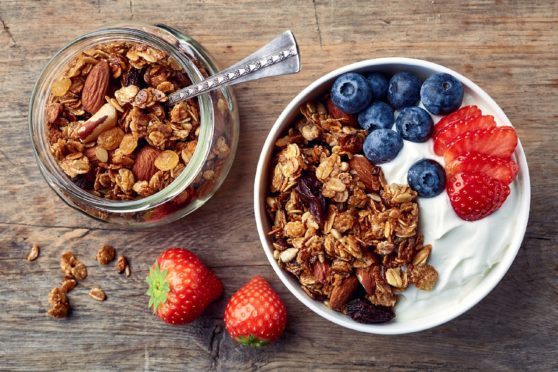 Garry Watson of Gordon's Restaurant in Inverkeilor suggests some brilliant breakfasts to start the day the right way
When it comes to Scottish breakfasts, it's all too easy to picture a traditional big, greasy fry-up. We used to get a lot of stick in Scotland about our food but, thankfully, that reputation is starting to shift. Scots have access to a wide selection of amazing produce – local suppliers are leading by example and producing some of the finest fruit and dairy, meats, fish, oats and cereals.
So there is no excuse for starting the day with an unhealthy breakfast. During the week a lighter energising breakfast of seasonal fresh fruit or fruit compote served with natural yogurt works a treat. Granola is brilliant and like porridge, the oats release energy slowly, so you stay fuller longer. It's worth trying to make your own as quite often shop-bought packaged varieties are full of sugar. By making it at home, you can add dried fruit, chopped banana, honey, blueberries, chopped dates, apricots or sultanas – just a few of the toppings that work really well.
Fresh local eggs are an essential breakfast ingredient and the great thing about them is their versatility – fried, boiled, poached or scrambled, they are absolutely delicious. As a special treat for a weekend breakfast try an Arbroath Smokie or smoked haddock served with poached egg. The flakiness of the haddock is perfect for soaking up the delicious golden yolk.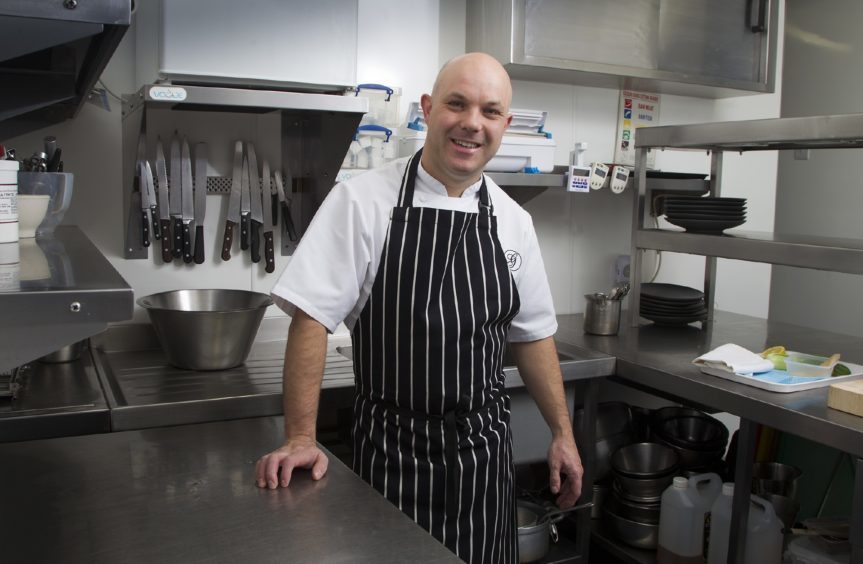 My favourite and the most popular breakfast choice for our guests at my restaurant with rooms is smoked salmon with scrambled eggs. Place 3 eggs in a pan with 15g butter and cook on a medium heat and constantly stir with a spatula until egg is lightly cooked to a soft creamy texture, remove from heat and continue stirring as the residual heat will continue cooking and overcook the egg. Then add 1 tablespoon of crème fraiche to lower the temperature and stop the egg cooking. Season with salt, fresh mill pepper and some snipped chives. Place in a ring mould on a warmed serving plate, remove ring then surround with thinly sliced smoked salmon.
Chef's tip
Always season the scrambled egg at the end of cooking as salt will break down the raw egg and your scrambled egg will go watery and split. Scrambled egg also works great with some local cured grilled bacon or as a vegetarian option served with grilled flat cap mushrooms and roasted cherry tomatoes on the vine.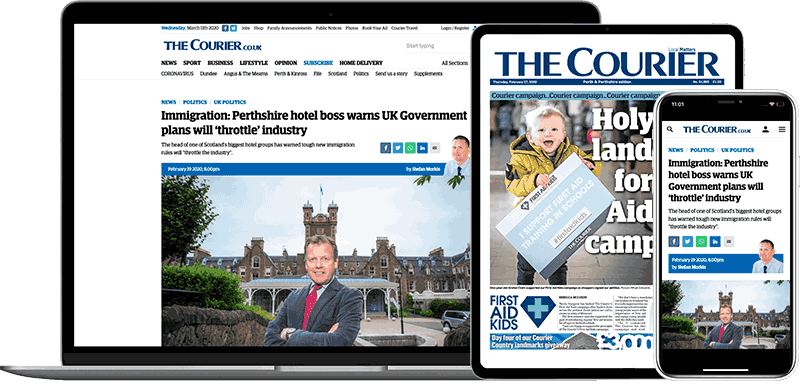 Help support quality local journalism … become a digital subscriber to The Courier
For as little as £5.99 a month you can access all of our content, including Premium articles.
Subscribe