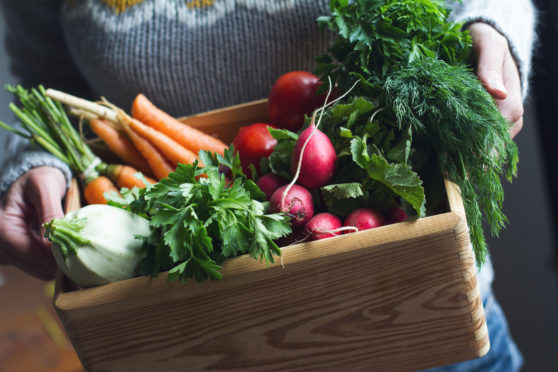 Graeme Pallister, chef patron at 63 Tay Street in Perth, gets to the root of the grow your own trend
Gardening for chefs is having a bit of a media moment right now; it seems everywhere I turn another kitchen allotment is being photographed or tweeted about.
I started growing veg about 10 years ago, and at the time my garden at home was a conveyor belt of seasonal produce. Sweetcorn, beans, peas, courgettes, leeks, onions, tatties… not a flower or plant in sight, in fact!
I was absorbed by it for close to two years, but then a busy restaurant, life in general and two kids took over and I had to put it on a bit of backburner.
However, in the past couple of years I've got back into it and although not quite as obsessive as I was, I love nothing more than pottering about in the fresh air at the end of a hard night, cup of tea in hand, hunting slugs with the torch on my phone.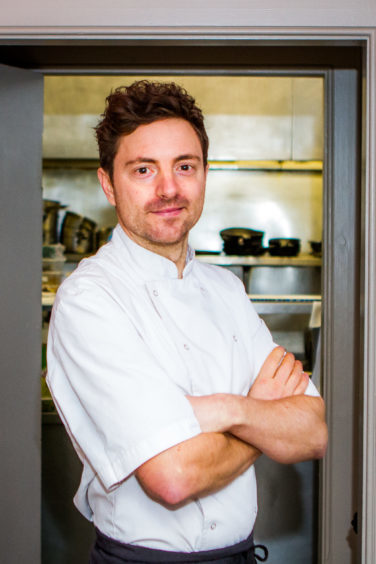 There is, of course, the very obvious link between a veg plot and a restaurant kitchen, but quite aside from having fresh leaves and salad flowers on tap, I think that gardening for cooking is a brilliant way for chefs – and others – to look after their mental health. Getting your hands into the dirt, connecting with nature and the seasons, has immense therapeutic benefits and it is an instant de-stresser for busy lives.
To then use the produce that you've grown and cared for to cook for your family and friends completes a circle of nurture that brings a deep sense of satisfaction and contentment to today's fast-paced world. And for someone like me, to have a hobby that combines creativity with a neat, systematic process is wonderful.
If you're new to gardening, then start with herbs and easy to grow veg like courgettes or beans. Thyme, sage and rosemary have been great this year thanks to the dry weather, and when you consider that you can buy a plug plant for about 90p, which will keep you and your neighbours supplied all summer long, it's a bit of a no brainer!
Tatties are also an easy option for new gardeners because they grow in almost anything – think everything from old wellies to big pots! I promise you there is nothing to beat putting on a pan of salted water to boil, nipping out to pull up some tatties and, after a quick wash under the tap, throwing them in to cook. Add a knob of butter and you have the food of the gods right there!
Chef's tip: You'll notice there has been a boost in cooking with flowers – we currently have a shellfish consommé which is flavoured with marigolds – and this is a lovely way to brighten up salads or add a different flavour to light summer soups. Cornflower, dahlia and geraniums are all perfect for this.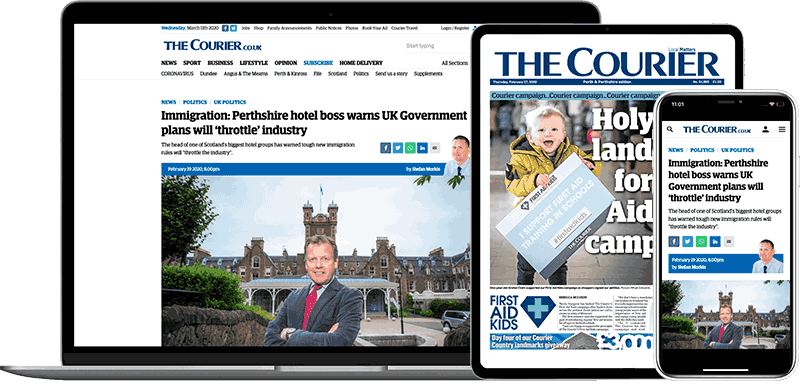 Help support quality local journalism … become a digital subscriber to The Courier
For as little as £5.99 a month you can access all of our content, including Premium articles.
Subscribe