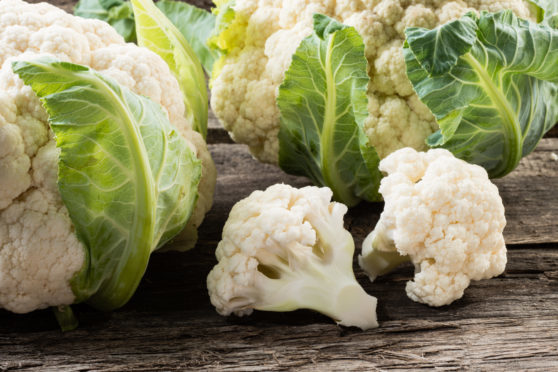 Martin Hollis warms up autumn with a nourishing soup using seasonal star – cauliflower
As autumn sets in and we start to crave something hot and heart-warming, this soup offers pure comfort in a bowl. And it's the season for cauliflower!
Once relegated to a humble side dish, cauliflower has recently been enjoying its moment in the sun as a popular and trendy vegetable, probably because it's so versatile, and often used as a healthier alternative to starchier vegetables.
Cauli has been around forever – in the 1st century AD, Roman author Pliny included what he called cyma among his descriptions of cultivated plants in natural history: "Of all the varieties of cabbage the most pleasant-tasted is cyma".
Pliny's descriptions probably refer to the flowering heads of an earlier cultivated variety of Brassica oleracea, but comes close to describing modern cauliflower.
It is also found in the writings of the Arab botanists Ibn al-'Awwam and Ibn al-Baitar, in the 12th and 13th Centuries when it was said to originate from Cyprus.
Cauliflower is also grown in three more colours as well as white – orange, green and purple.
I love making a seasonal soup with cauliflower as the star, accompanied by cheese and mustard, and I'd like to share this recipe with you.
So, you can get stuck into this tasty soup knowing it's packed full of nutrients, including vitamins, minerals and antioxidants. Enjoy. The classic cauliflower and cheese combo is one of life's simple pleasures.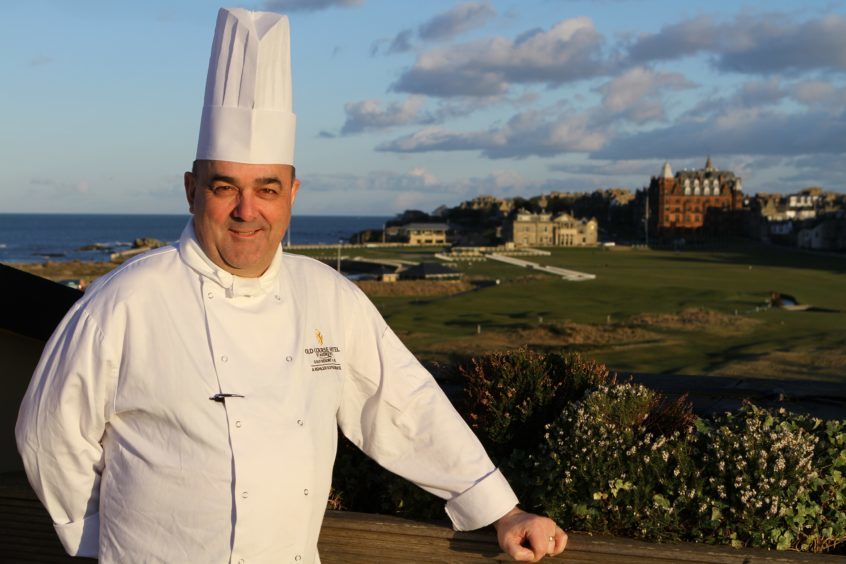 To make my cauliflower, smoked cheese and mustard soup, you'll need 1lb cauliflower, 2oz onion, chopped, 2oz white of leek, 2oz plain flour, 2½oz butter, 2½ pints of chicken stock, ¼ double cream, 4oz smoked cheddar cheese, 1 tbsp wholegrain mustard, chopped chives, salt, pepper and nutmeg.
Sweat onions and leek in butter for 2 – 3 minutes. Add flour and mix thoroughly before adding hot stock and bring to the boil. Add cauliflower florets, then simmer until cauliflower is well cooked.
Liquidise then pass through a fine sieve.
Grate the smoked cheese and mix into soup over low heat until melted, then add mustard.
Season with salt, pepper and nutmeg and finish with the cream and chopped chives. It makes six-eight portions.
Chef's tip: You can also garnish with grated cheese and mustard croutons. Alternatively eat with a light meal of breads, cheese, cold meats and dips.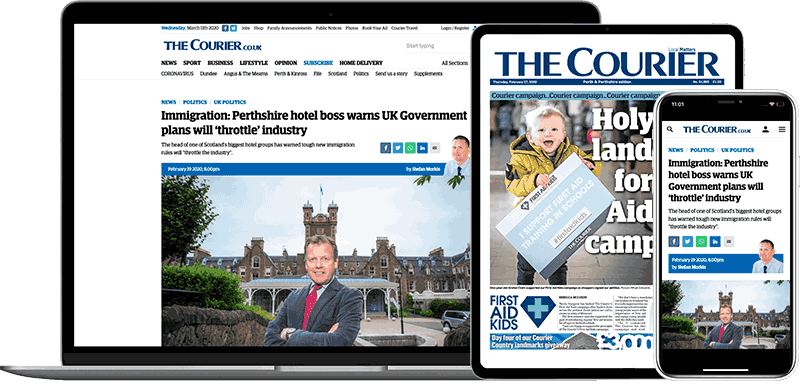 Help support quality local journalism … become a digital subscriber to The Courier
For as little as £5.99 a month you can access all of our content, including Premium articles.
Subscribe