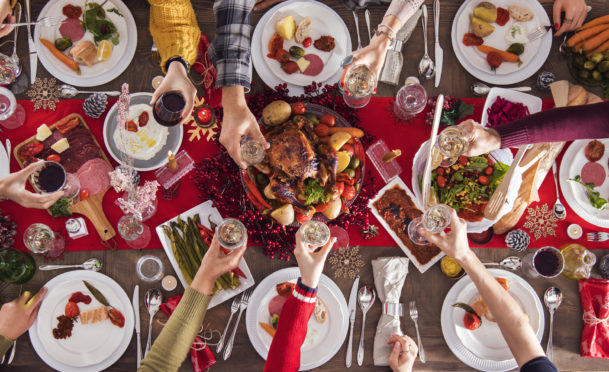 Graeme Pallister, chef patron of 63 Tay Street in Perth offers his top tips for preparing a stress-free Christmas dinner
For around 90% of people the thought of Christmas lunch is a mouthwatering, pleasurable daydream. For the other 10% – ie The Designated Cooks – it can be one of absolute dread. Although you secretly love the applause, you just wish it could be easier. Here are my top tips for making it through with the least amount of stress. This option may be hissed at by the purists but if you're cooking for 10 people it's a life saver.
The day before
The bird: Cook it to perfection, carve it, portion it onto an oven tray with a little butter painted on it, a sheet of cling film topped with a covering of tin foil. Make your gravy from the turkey juices and reserve the stuffing by placing in a fully secured tinfoil package.
The trimmings & sauces: Grill the chipolatas, cool them, and use the same tin foil package technique. Make your bread sauce, allow to cool – it will thicken, don't worry you can sort it the next day. Make your own cranberry sauce with frozen cranberries, sugar, port and orange.
The veggies: Blanch your sprouts and carrots, refresh in cold water, drain and dry. Using small takeaway type tubs with good fitting lids, individually portion each person's vegetables and paint with butter and seal ready for microwaving in a stack of 4, on medium power for 2 minutes on the day.  Peel the parsnips and cut into equal sized wedges. Peel the potatoes, quarter, and store in water.
Soup: Make a small soup course to give your guests something to munch on pre-main course!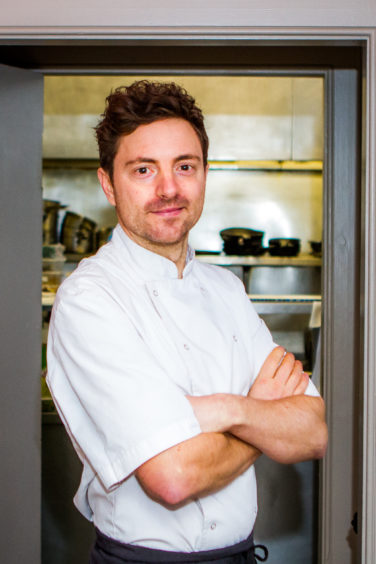 Merry Christmas! The day has arrived and you are already thanking me because everything is in touching distance and you've actually slept quite well.
Two hours before
Pop on the oven and place two trays in there; one for roasting your potatoes and one for your parsnips. Blanch the potatoes briefly in salted boiling water until the outside has softened but with solid centre. Drain them well and allow them to dry before you gently rub them together to fluff the outside up.
One hour before
Put the grill on a low heat. Place the potatoes in the hot baking tray.
30 minutes before
Pop the parsnips in their tray and season with salt and pepper. Remember to give both these and your tatties a 'shoogle' now and again to even colour.
Get your turkey and vegetable portions out to room temperature. Heat your gravy, bread sauce (you will need a little more milk) and soup and place each of these in a thermos flask – the quality will not spoil and it saves precious space on your domestic hob.  You can put the cranberry sauce on the table and be sure to tell everyone you made it!
Place the foil packages with the stuffing, sprouts and chipolatas in the oven with 20 mins to go, which just leaves your turkey. Grill this on that low heat to warm through. Remember meat should not be served piping hot as it will toughen and dry and you have the gravy to warm it. Microwave the veggies and you are good to go!
You did remember to warm the plates, right?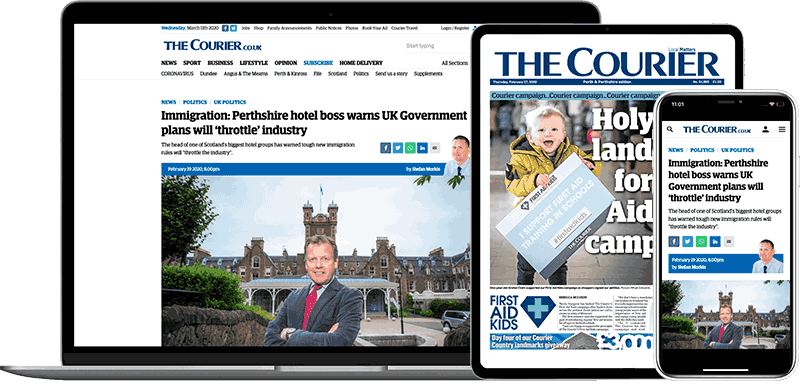 Help support quality local journalism … become a digital subscriber to The Courier
For as little as £5.99 a month you can access all of our content, including Premium articles.
Subscribe