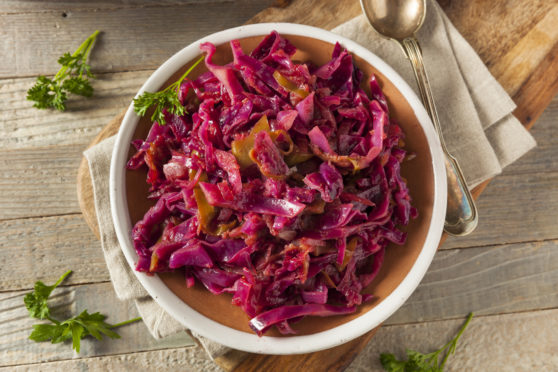 A new year brings the chance to up your commitment to using seasonal fresh ingredients in your cooking. If you're on a post-Christmas health kick, there are plenty of seasonal vegetables to keep you going: low in fat roasted butternut squash and flavoursome sprouts creamed or sautéed. Not forgetting the fish and seafood – mussels, skate and salmon are at their best at this time of year.
For days when you need something with a little more substance – we all need some kind of comfort food when it's cold outside! – January's seasonal foods also comprise winter fruits that are great in cakes, steamed puddings and crumbles.
Seasonal foods also include duck, lamb, pork or rich game like venison that complement healthy roast root vegetables. One of my favourite vegetable side dishes to accompany any of these meats is comforting traditional braised red cabbage with apple and this is also a great way of using up any garden apples you have in storage.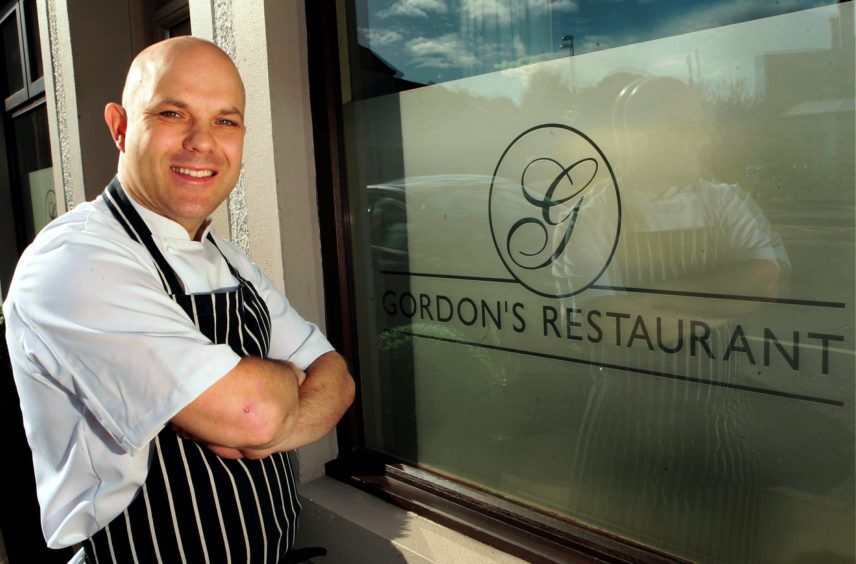 First discard the tough outer leaves from 1kg of red cabbage, cut into quarters and remove the hard stalk. Then shred the rest finely, using your sharpest large cooks knife. You can also shred in a food processor. Next, place cabbage in a fairly large casserole along with 450g finely chopped onion, 450g apple (peeled, cored and grated)  1 crushed garlic clove, ¼ whole finely grated nutmeg, 1 cinnamon stick, ¼ teaspoon ground cloves, ¼ teaspoon caraway seeds, fine grated zest and juice of 1 orange and 50g light soft brown sugar then mix all thoroughly. Then pour over 50ml of wine vinegar, 50ml port and dot over 25g of butter on top.
Put on lid and cook at 150C, gas mark 2 for 2-2½ hours, stirring everything around once or twice during cooking.
Chef's tip: You can always replace the apples with pears in the recipe. The cabbage can be made a few days in advance and stored covered in the fridge then when required gently reheated with no last-minute bother and any leftovers do wonders for bangers and mash!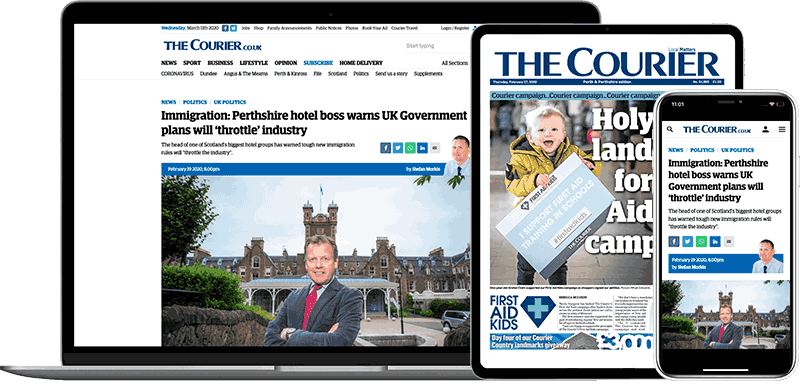 Help support quality local journalism … become a digital subscriber to The Courier
For as little as £5.99 a month you can access all of our content, including Premium articles.
Subscribe