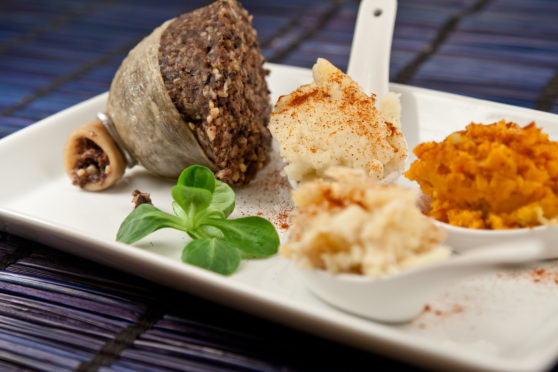 It's Burns Night on Friday and Graeme Pallister, chef patron of 63 Tay Street in Perth, is looking forward to tucking into haggis
Fair fa' your honest, sonsie face,
Great chieftain o' the pudding-race!
Across the world, for centuries before us, food and celebration have gone hand in hand. Landmark dates and festivals, holidays and traditions, all come complete with their own food custom that an entire population of people embrace with joy and nostalgia. Think turkey on Thanksgiving, pork dumplings on Chinese New Year and of course, Guinness on St Patrick's Day!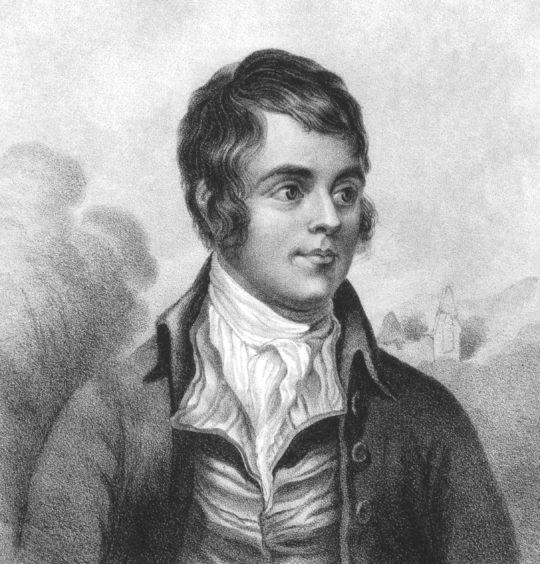 Call me biased, but I really do think the best foodie tradition of all is haggis on Burns Night. Actually, I'm a bit of a fan of haggis all year round – but that's another story. January is the time to celebrate Scotland's Bard, with the appropriate accompanying meal – and I, for one, will be partaking in a heaped plateful!
The first known written recipe for a dish made with offal and herbs, was "hagese", in the verse cookbook Liber Cure Cocorum dating from around 1430. It wasn't until Burns' Address tae a Haggis over 300 years later in 1787, that it secured its place in Scottish history though, giving us our unusual national dish in the process.
I'm willing to bet that if you introduced a dish of offal – heart, liver, lungs – rolled in oats, seasoned with pepper and stuffed inside a sheep's stomach, to the culinary palates of today, you'd be laughed out of the kitchen.
Perhaps that's why we like to pretend it's something altogether different. What true Scot hasn't convinced an American cousin that haggis is a wee beastie that lives in the hills and eats a diet of midgees and heather? You can easily spin a couple of hours of entertainment out of that one!
Originally peasant food, the idea was that you could use up the whole animal – nose to tail eating as cited by trendy London restaurants today was just good common sense in the 1700s. What I find really interesting is the way in which we have held on tightly to the traditions of that same recipe. Offal, oatmeal, onions and a good helping of pepper remain the key ingredients of this tasty offering. Although I am thankful that the sheep's bladder has been lost along the way.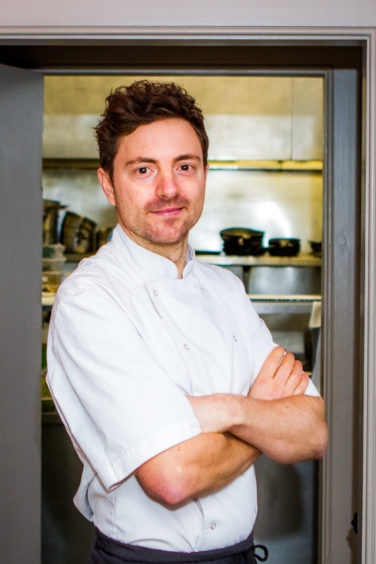 Of course, when you have a food stuff as popular and as steeped in culture as haggis is in Scotland it will come with some variations. You can now buy it in a slice to stick on your breakfast roll with a fried egg (amazing!), haggis pakoras grace many a Scottish-Indian menu, and no wedding reception would be complete without a haggis bonbon.
Vegetarians have pulled out the offal, coeliacs have made it gluten free – everyone wants in on the haggis act! My personal favourite was a game haggis using venison offal that I was fortunate enough to enjoy while judging a cooking competition a couple of years ago. Truly delicious.
With all that said, not much can beat a simple butcher's haggis served with tatties and neeps. Serve me that, pour me a dram, and I'll be as happy as Rabbie!
Chef's tip: In this modern age you can skip tradition and go for the microwave, but I have to admit to being a bit of a purist on Burns Night. Poach your haggis gently in a pan of already boiling water and simmer for about 45 minutes per pound. Serve with neeps and tatties and a dram of whisky.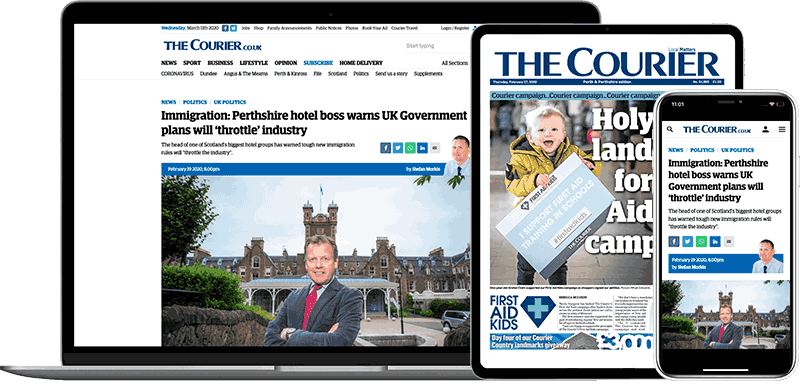 Help support quality local journalism … become a digital subscriber to The Courier
For as little as £5.99 a month you can access all of our content, including Premium articles.
Subscribe