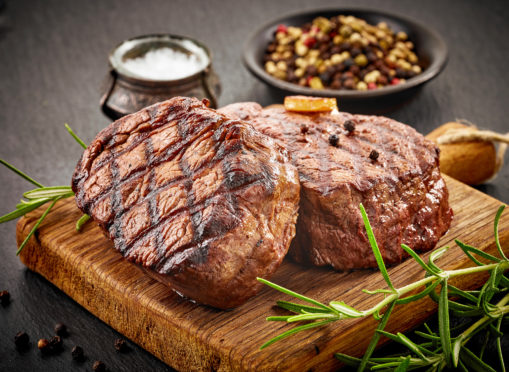 Garry Watson, chef proprietor of Gordon's Restaurant in Inverkeilor, sets the classic culinary flame alight with a steak au poivre
Steak au poivre – fillet steak with peppercorn sauce – is a genuine classic, above and beyond ever-changing tastes and cooking fads.
It's the perfect dish if you want to impress or looking to show off a little – a classic recipe that will never go out of fashion.
My father Gordon, who was a master of his craft and trained as a chef in the 60s, e passed this recipe on to me. In his day this was prepared like 'black art' in front of customers in the restaurant dining room, with wonderful aromas filling the restaurant and guests gasping with excitement as the flambé lit the room. He always believed this style would make a comeback in modern restaurants, and I agree.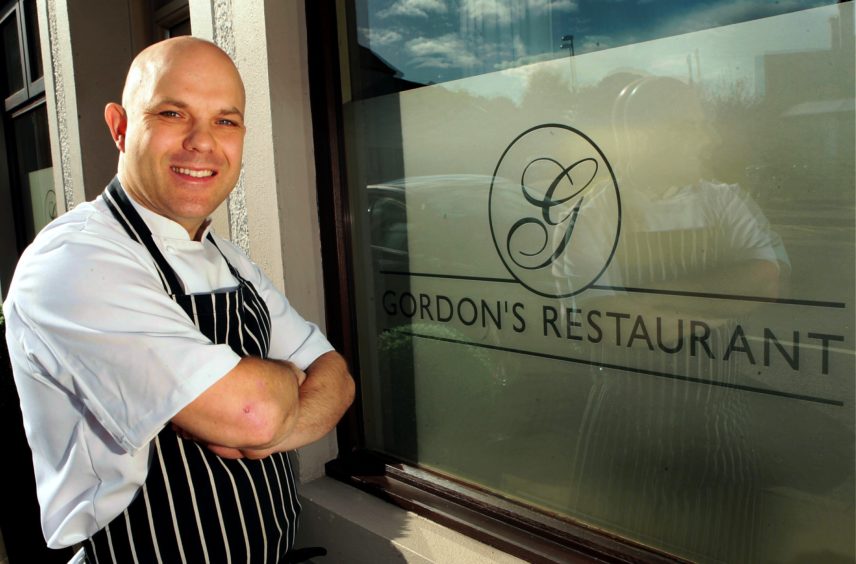 Using a mortar and pestle, gently crush two tablespoons black peppercorns along with one teaspoon each of white and pink peppercorns. Place the peppercorns in a sieve and shake off any excess powder, keeping just the crushed peppercorns. Spread a little smooth Dijon mustard over four 220g fillets steaks then coat the steaks in the crushed peppercorns so they stick. Then season well with sea salt. Heat a heavy based frying pan with a splash of vegetable oil until smoking hot and sear steaks for 3-4 minutes each side until well coloured for medium-rare, but fry longer if you like. Set steaks aside to rest on a plate covered with foil. Add two tablespoons of finely chopped shallot in the same pan and cook for one or two minutes until softened. Add 50ml brandy to deglaze the pan and boil until it evaporates (or you can light and flambé the pan if you're feeling adventurous, but it's not necessary). Add 25ml sweet sherry, allow to boil then add 200ml double cream along with the cooking juices that have gathered on the plate for resting the steaks, then boil and reduce. As the sauce thickens, whisk in 15g of butter, 1 tablespoon of chopped parsley, 1 teaspoon of grain mustard and 1 teaspoon of drained and rinsed green peppercorns. Return steaks to the pan and baste them in the sauce then serve simply with French fries or sauté potatoes and a small mound of watercress.
Other cuts of beef can be used for this dish such as rib eye, sirloin, flat iron of even flank but the key to this dish being successful is only insist on using top-quality Scotch beef.
Chef's tip: visit your local craft butcher for advice and to buy your meat. My local supplier Alan Kennedy from Ewarts Butchers of Tayside will keep you right – he never lets me down with consistently top-quality produce.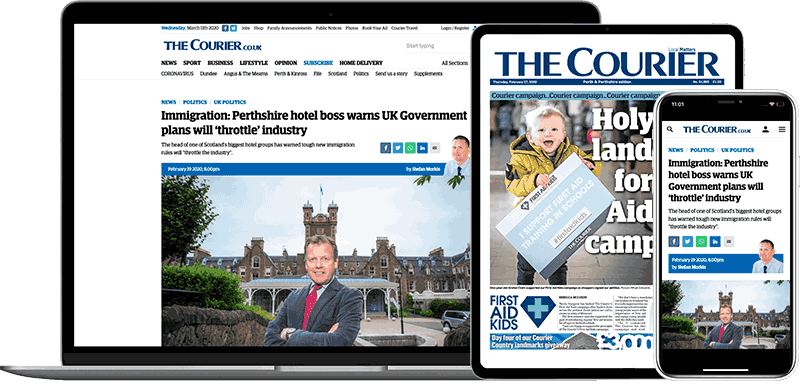 Help support quality local journalism … become a digital subscriber to The Courier
For as little as £5.99 a month you can access all of our content, including Premium articles.
Subscribe