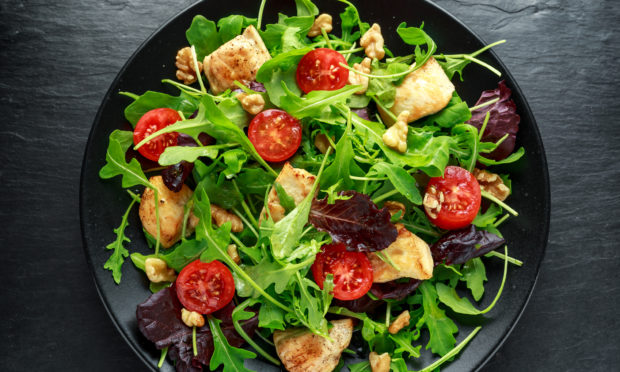 The humble lettuce is, in my opinion, one of the most underrated ingredients out there. For so long it has been seen as a wee bit garnish or – at best – the first layer of a burger! However, I'm here to big up this amazing wee 'Gem' and persuade you to make it the star of your mid-week dinner, the front runner on your summer shopping list.
From that old 70s favourite – prawn cocktail just wouldn't be the same without it – to expertly mixed bags bursting with flavour, the breadth of choice, texture and flavour available is astounding. There are literally dozens of variations of lettuces and salad leaves, offering up almost all of the notes of the flavour spectrum. Sweet, peppery, bitter and acidic, treat the individual leaves as you would any other flavour-packed ingredient and you will start to realise there's a whole world of possibilities out there.
We are fortunate in the restaurant to work with Falkland Farm Kitchen, who pick and deliver our order in the same day – you really couldn't get fresher. At home, I grow some simple salad leaf varieties in the garden to great – and easy – success. Sow your seeds and, with a little water, some Scottish sunshine and minimal effort you'll be enjoying leaves for months to come. The added bonus here of course is that there is no plastic packaging and no air miles to fly them in from Spain.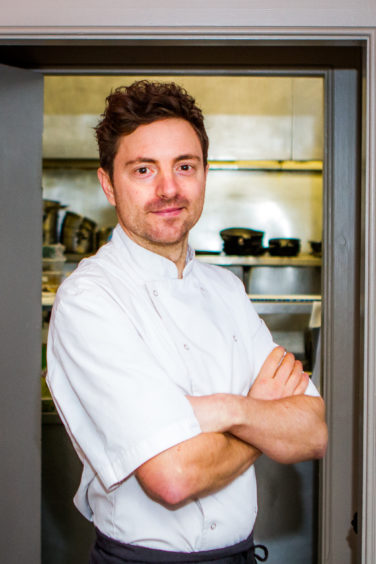 As a healthy base it has all the good guys, and the chances are you'll add to this with more of the same. After the leaves come the tomatoes and cucumber, a splash of olive oil and a maybe some seeds and herbs. It is a powerhouse of nutrition in a bowl – and you definitely feel more summery eating a salad!
That said, there's nothing I like more than a couple of rashers of crispy bacon and some golden, buttered sourdough toast chopped up and stirred through some peppery rocket leaves. Finish that off with a poached egg and a spoonful of grain mustard and you've got yourself the food of the gods.
And that's the main reason I love this simple ingredient so much: it is fantastic for mopping up flavours and goes so well with a plethora of ingredients. Try a bowl of lamb's lettuce with heritage tomatoes, salty feta cheese and flaked smoked mackerel stirred through it; or some crunchy romaine roughly chopped and topped with griddled halloumi, avocado and pumpkin seeds, and maybe a squeeze of lemon juice and a splash of grassy olive oil for good measure. Super quick, and oh so tasty!
Whatever you decide to toss into your bowl, make sure you source the best quality leaves you can – like everything, the better your ingredients to start with, the more wonderful the experience.
Chef's tip: Don't worry about pre-bought dressings or carefully measuring oil and vinegar. Sprinkle your leaves with good quality olive oil and a little squeeze of lemon juice and mix gently with your hands or serving tongs – you'll find that your flavours sing from the bowl!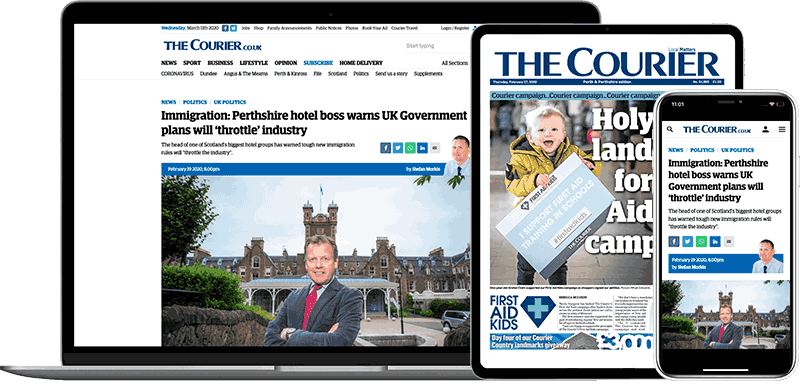 Help support quality local journalism … become a digital subscriber to The Courier
For as little as £5.99 a month you can access all of our content, including Premium articles.
Subscribe