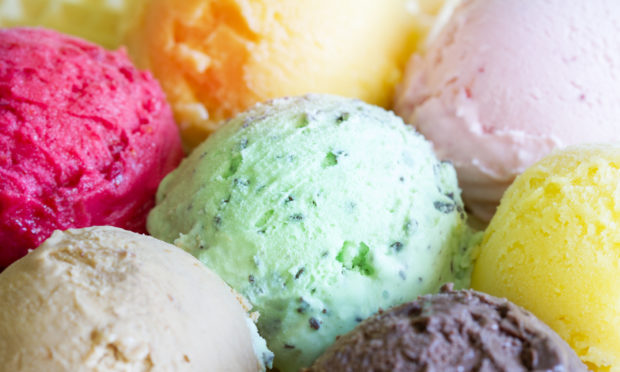 Graeme Pallister, chef proprietor of 63 Tay Street in Perth, recalls the heady days of old school ice cream and serves up some new ways of enjoying this traditional summer treat.
I was there: in the long, hot summers of the 80s, I ran free in my A-Team T-shirt, kicking balls and eating ice-cream. Are summers really shorter, cooler and less free now? Or is it just that adulthood has blurred the edges of the fun?
Whatever the answer, thankfully the ice-cream has become infinitely better. We have taken that mainstay of vanilla, chocolate and strawberry (slab of Neapolitan anyone?) and built on it to create a whole world of flavours and textures to sit atop the humble cone.
It's believed that ice-cream probably began around 500 BC in what was then Persia; ice was combined with flavours such as rose water, saffron and fruits to help cool down royalty during the summer. In Coupar Angus in 1987 it was generally vanilla, although I was showing traits of chef-life discernment even then as a serious lover of the exotic mint choc chip.
But it was the 90s when things started to really step up: varieties such as cookie dough, bubblegum and Ferrero Rocher pushed the traditional trio out of centre stage and brought us rows upon rows of brightly coloured counters. Nowadays, ice-cream has no limits, with flavours including anything and everything from bacon to basil in a bid to blow our culinary minds.
You can get in on the fun at home really easily too – ice-cream makers are so commonplace now, you can pick up a perfectly suitable compact appliance for £20. As always, it's all in the quality of your ingredients so create your base with free range eggs, fresh Scottish cream and good grade sugar. Once this is done you can go crazy with flavours.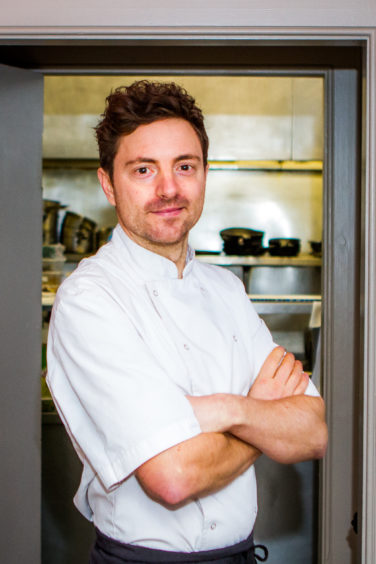 Perthshire berries are a must-try but take my advice and make a jammy compote to stir in rather than going for straight fruit. This will reduce the water content and ensure the creamy flavour shines through. For the spice lovers out there, try cinnamon, cardamom or nutmeg as a base flavour to infuse the cream as it heats through; add some orange rind at the end to give a burst of sweetness and some grown-up decadence.
Talking of grown-up pudding, you haven't lived until you've tried lavender ice-cream served with lemon tart and chilled cherry soup.
And for foraging fans, you can't beat sorrel mixed with a small amount of apple compote to give a fresh burst of flavour.
If this all sounds slightly misplaced, and a bit off kilter for the humble cone. then can I suggest you go right back to those heady days of the 90s and get creative with a tub of soft scoop and some confectionery. My personal favourite is those caramel waffles that you sit on top of a coffee, crushed up into wee bits and stirred into vanilla ice-cream.
Drizzle some chocolate sauce on top of that and you'll be in heaven.
Chef's tip: Empty a 500ml tub of thick Greek yoghurt (full fat!) into a bowl and stir in a jar of lemon curd and churn in the ice-cream machine. Serve with fresh strawberries and crushed meringue for my take on Eton Mess.