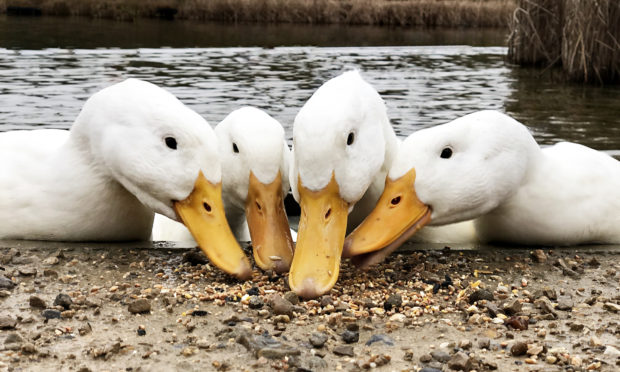 This month's article actually comes on the eve of our brand new main course addition to our a la carte and tasting menus: duck.
Now, I probably say this too much, but duck is another of my favourite ingredients. As you read your Menu, I hear you sigh: "Really, Jamie? You say this about every blooming thing you use,."
Well, yes, I do! And you will know if you are an avid reader of my column, the main theme is Scottish produce and as local as possible. When it comes to duck, as always, we look for the best quality possible. We recently came across St Brides in Strathaven (pronounced Straven) nestled away with gorgeous views on eight acres of land. They rear turkey, guinea fowl, chicken and duck. What I love about them is their affection for the birds, knowing they live a good life, that they are allowed to grow naturally and wander as they please – all so important.
We have been using AJ and Robert Morris ducks now for three years since opening The Newport and the quality never dips. We get different varieties throughout the year, but my personal favourite is the Peking/Aylesbury cross which are just wow. The size alone is 1.8K ,plus they have impressively large breasts with a really nice layer of fat to render down. This also means the legs and wings are a better size and more useable.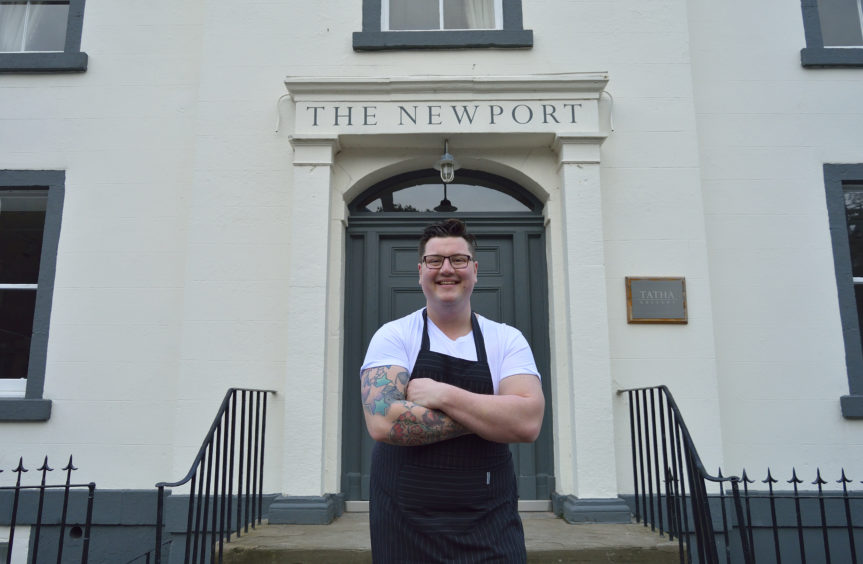 Then it's our job to really try to make the produce shine. We remove the breasts and air dry them in the fridge overnight. This allows us to dry the skin naturally achieving a much crisper finish. We remove the legs and confit them overnight in the rendered down duck fat, then pick the meat away.
We also gently steam the wings until tender then pop the bones out, giving us a boneless duck wing. As always, we waste nothing and use the carcass for a stock or sauce. Duck is such a great source of protein and a good alternative to chicken or lighter game meals such as venison.
Chef's tip: It's very versatile as you can use the bones for a delicious soup, legs for a starter and the breasts make a more than substantial main course.
Did you know?
Raising white ducks became popular in Aylesbury, Buckinghamshire, in the 18th Century owing to the demand for white feathers as a filler for quilts.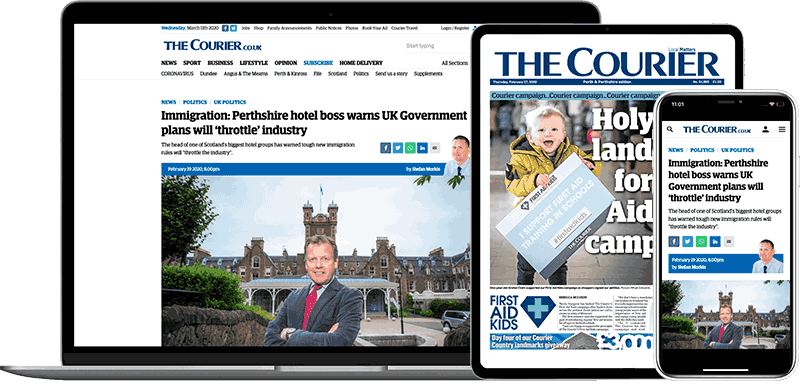 Help support quality local journalism … become a digital subscriber to The Courier
For as little as £5.99 a month you can access all of our content, including Premium articles.
Subscribe