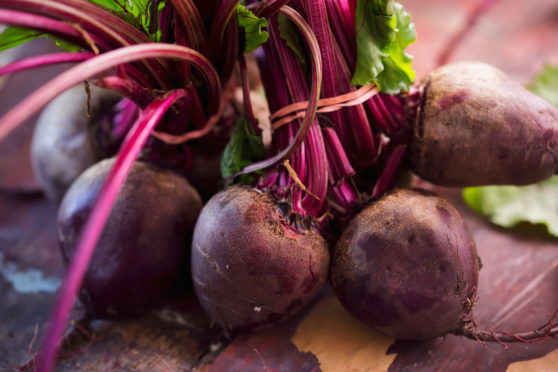 Game season provides us with the opportunity to highlight the finest of Scotland's natural larder in our cooking. Scottish Grouse, pheasant and venison are just some of the produce on offer.
As Jamie mentioned last week, the mushroom season in full swing – the changeable weather conditions during 2019 have delivered a bumper year for fungi – local girolles, cepes and winter chanterelles are all abundant in our local woodlands.
Root vegetables also feature prominently on our ingredients list just now and, whilst the season for summery soft fruits and berries is coming to an end, stone fruits and their robust flavours and textures will soon come to the fore.
It is also the season where many ingredients are picked for preserving and fermenting in preparation for the winter ahead. It's an exciting time of year any keen cook. My neighbour, a keen gardener, hands me in beetroot as there is always an abundance. I use them in many ways to accompany game, whether a beetroot jus with venison, or beetroot and red cabbage compote with pigeon.
A prepared beetroot chutney is a great thing to have in your fridge and is brilliant to accompany cold game terrines or pates.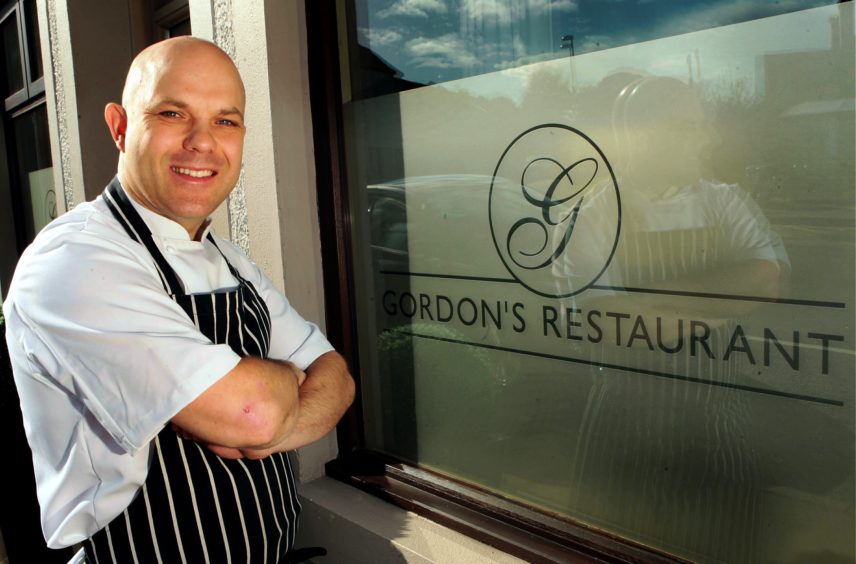 Cut 500g beetroot into 1cm chunks. Place the diced beetroot in a saucepan with 2 tablespoons of dill seeds, 1 large bramley apple (peeled, cored and diced), 2 finely chopped red onions, 250g caster sugar and 250ml of red wine vinegar and bring to the boil. Once boiling, turn down the heat and simmer slowly until the beetroot is tender, the liquid is reduced and sticky and the mix has thick, jam-like consistency. Divide between sterilised jars, store in a cool, dark place and leave the chutney for a week or so the allow the flavours to develop and mature
Chef's tip: Sterilising might sound like a tricky task, but it simply requires heating something to a point where no bacteria can survive. When making jams, chutneys and preserves, it's an important step to prevent all your hard work spoiling due to a build up of harmful bacteria. If you are using jars with rubber seals be sure to remove these before placing in the oven. When adding food to the jars after sterilising, it is necessary that both food and jars are at the same temperature so they don't crack. Preheat oven 160C, wash jars in hot soapy water and rinse but don't dry them. Place jars on baking tray and into the oven for 10minutes. Soak the lids in boiling water for a few minutes.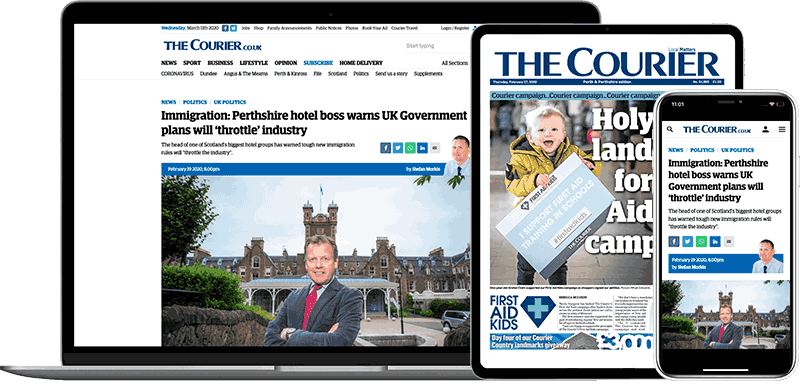 Help support quality local journalism … become a digital subscriber to The Courier
For as little as £5.99 a month you can access all of our content, including Premium articles.
Subscribe