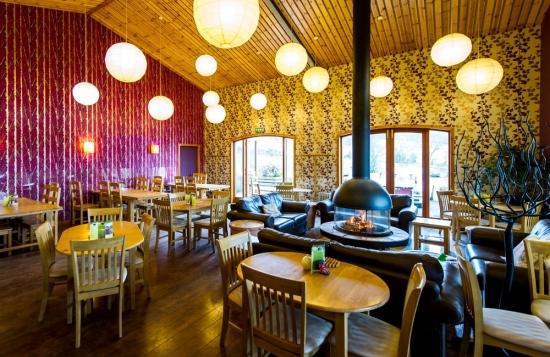 What is it?
Large cafe at Muddy Boots Farm and kids' adventure playpark in the village of Balmalcolm near Cupar.
First impressions?
Possibly a converted barn, judging by its size, the cafe has a welcoming atmosphere with farmhouse style tables and chairs, forest-inspired wallpaper and a large wood burning stove surrounded by squashy sofas.
What did you have?
Mum ordered the beef, tomato, onion and wasabi mustard sandwiches (£6.95) with a cup of curried parsnip soup (£2.50), Dad had chilli prawn sandwiches at £6.25 with the tomato and pesto soup (£2.50, and our daughter asked for pancakes, butter and jam (£3.65). With a tray bake (a slice of caramel and apple cake) and drinks the total spend was just under £30.
Much of a wait?
We ordered at the counter and only had a minute or two to wait to order as it was an hour or so past the lunchtime rush. At peak times you could be in for a bit of a wait though. The till comes before the cake display so you're best deciding which cakes you want before you queue. The food arrived around 10 minutes after we'd sat down – it's all freshly made so this was quite reasonable.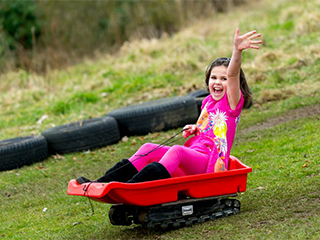 How was the food?
The sandwiches were really well filled and the rainy bread was fresh and soft. They came with a well-presented side salad dressed with a tasty balsamic vinegar, and crisps. The wee one was happy with her two thick pancakes which came with homemade jam. The cake was moist and moreish.
Good for children?
Muddy Boots is a children's paradise with its play areas, grass sledging, pet goats and so on. The cafe has a good choice of food for kids and there's loads of room for getting pushchairs in and out.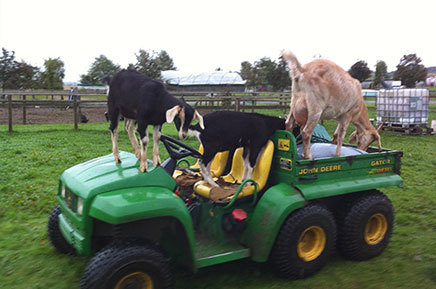 Good for the rest of the family?
If the kids are happy, then so are we! The cafe has a great menu, using seasonal and local ingredients where possible, and the staff were all lovely and helpful. There's also a large farm shop which sells an impressive array of fresh fruit and veg, other edibles and gifts. The toilets were modern and clean and easily accessible.
Would you go back?
Definitely – it all added up to a lovely afternoon out in the beautiful Fife countryside.
Score: 5/5
Contact: Muddy Boots, Balmalcolm, Cupar KY15 7TJ. T: 01337 831222. W: www.muddybootsfife.com