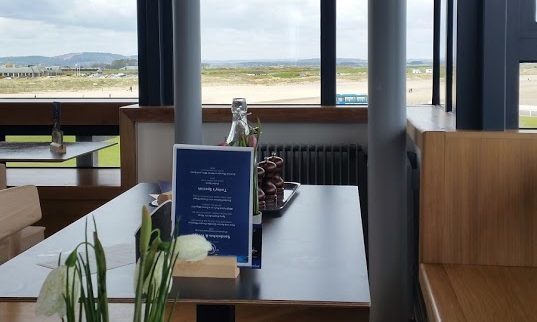 What is it?
A stunning café space has been built on top of the British Golf Museum in St Andrews offering panoramic views over the Old Course, the West Sands beach and beyond.
First impressions:
Spacious and light with windows everywhere to make the most of the location. The staff were friendly and helped us to find a seat and brought a high chair.
What did you have?
Mum chose the baked potato with haggis (£5.95), dad couldn't resist the British Golf Museum Scottish beef burger (£8.95) and our son chose the kids macaroni cheese (£4.95). Together with soft drinks the total bill was around £25.
Much of a wait?
The drinks came very promptly, along with a picture for our son to colour. We did have to wait a little while for the food to come, which was surprising as the café wasn't busy.
How was the food?
Good, but not fantastic. The haggis was delicious but came served on three small half potatoes rather than one generous spud. The burger came served with grated Anster cheese scattered rather than melted on top and a few wedges and was proclaimed nice but not amazing. The macaroni cheese (also made with the local Anster) was served in a dangerously hot bowl that had obviously come straight from under the grill so we had to request a cold plate for our two year old but it was absolutely delicious and came served with a tasty slice of garlic bread – probably the best choice of the day.
Good for kids?
Yes, the cafe has plenty of room for the pram and high chairs are available. Toilets are downstairs in the museum and the best access for prams (and wheelchairs) is through the museum and up the lift.
Good for parents?
The location and views are second to none but we felt that the food didn't quite live up to the outstanding location and polished service and I suspect that any hungry golfers would prefer heartier portions.
Would you go back?
Yes, but I might choose to go for a coffee and cake or try the afternoon tea rather than lunch while I relaxed and enjoyed the view.
Contact:
The Café at The Museum, British Golf Musuem, Bruce Embankment. St Andrews, KY16 9AB. Tel: 01334 460046 www.britishgolfmuseum.co.uk/cafe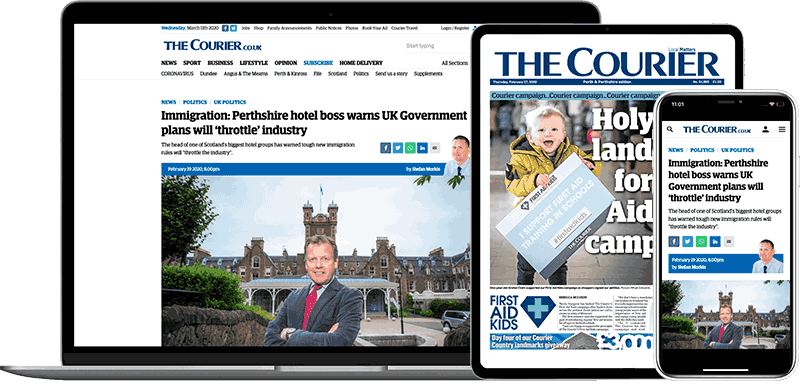 Help support quality local journalism … become a digital subscriber to The Courier
For as little as £5.99 a month you can access all of our content, including Premium articles.
Subscribe