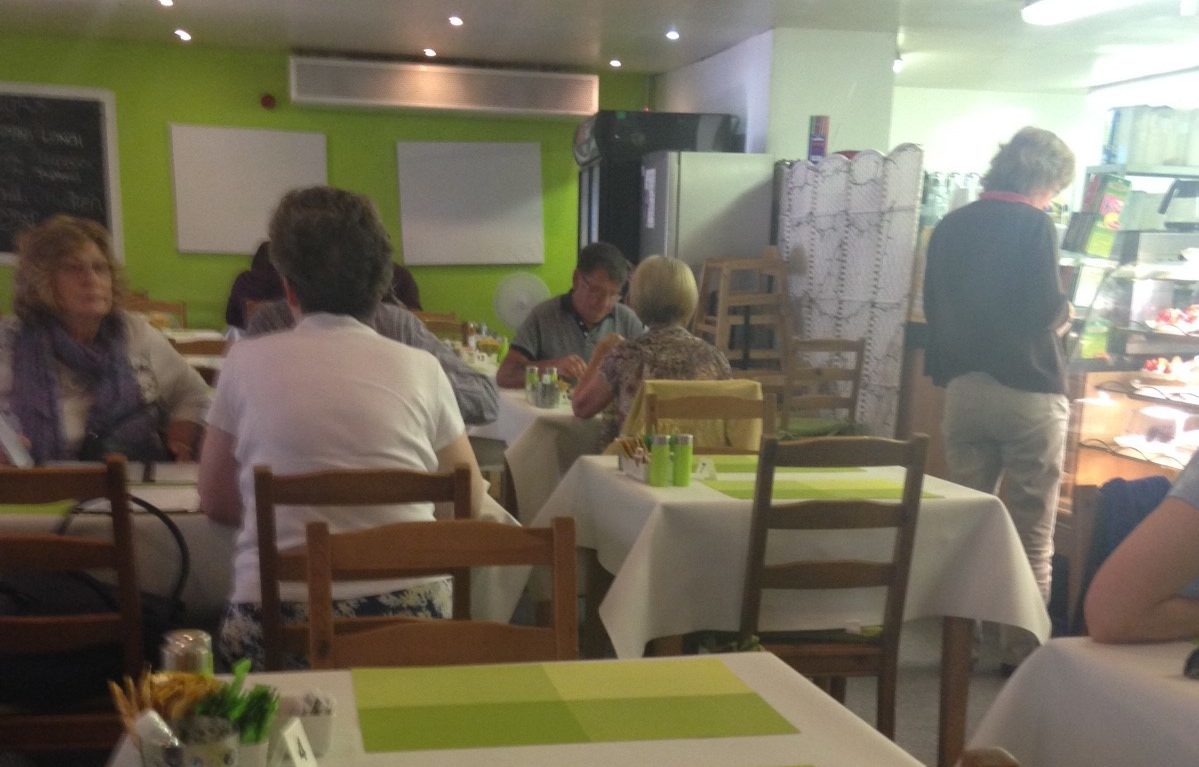 What is it?
Cafe within the popular Bridgend Garden Centre in the Fife village of Freuchie.
First impressions?
Homely if a little dark, as there's no natural light. The tables were prettily decorated with green table cloths and fresh flowers, and the staff were welcoming.
What did you have?
Dad opted for the soup and sandwich combo at £7.50, choosing chicken and veg soup and a coronation chicken baguette. Mum ordered the turkey and cranberry sandwiches (£5), and our daughter requested the cream tea at £5. With drinks the total came to just under £25.
Much of a wait?
The food appeared about 10 minutes after we ordered which was pretty impressive as nearly everything is made on the spot.
How was the food?
Dad's soup was proper home-made broth with big chunks of chicken and veg, and was truly delicious. His baguette was stuffed full of tasty filling and came with a thoughtfully prepared side salad, complete with kiwi fruit and an orange slice – no limp lettuce leaves here. Mum's sandwiches were equally packed with thick slices of chicken, and plenty of cranberry sauce, and also came with a nice little salad. Our daughter's cream tea, comprising a ginormous fruit scone, double cream, strawberry jam and a drink, was  wonderful. The scone tasted home-made and big as it was, there was still enough cream for three scones!
Good for children?
There's plenty on the menu to tempt smaller appetites and the staff are welcoming and helpful to customers of all ages.
Good for the rest of the family?
There's not a lot of room for steering push chairs or wheel chairs but the lovely staff are happy to help out. The garden centre is quite sizeable and has a great range of plants and all sorts of horticultural paraphernalia so it would be easy to while away a few hours. The cafe lives up to its name – it was a calming little oasis to enjoy a relaxing meal.
Would you go back?
Definitely –  it was a good value meal made with quality ingredients.
Score: 4/5
Contact: Bridgend Garden Centre, Ladybank Road, Freuchie KY15 7HY. T: 01337 858293. W:www.gardenbridgend.co.uk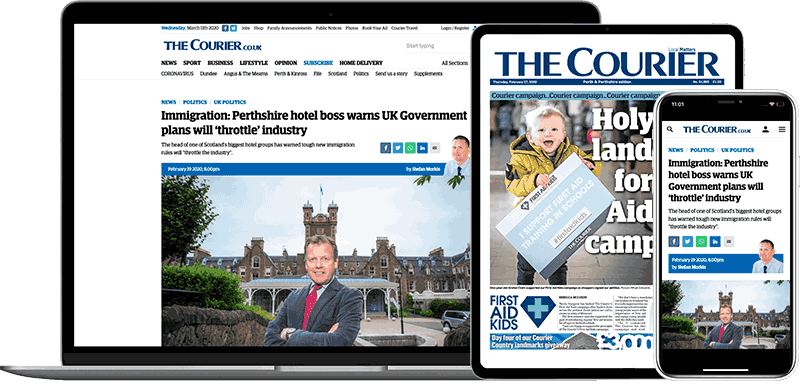 Help support quality local journalism … become a digital subscriber to The Courier
For as little as £5.99 a month you can access all of our content, including Premium articles.
Subscribe