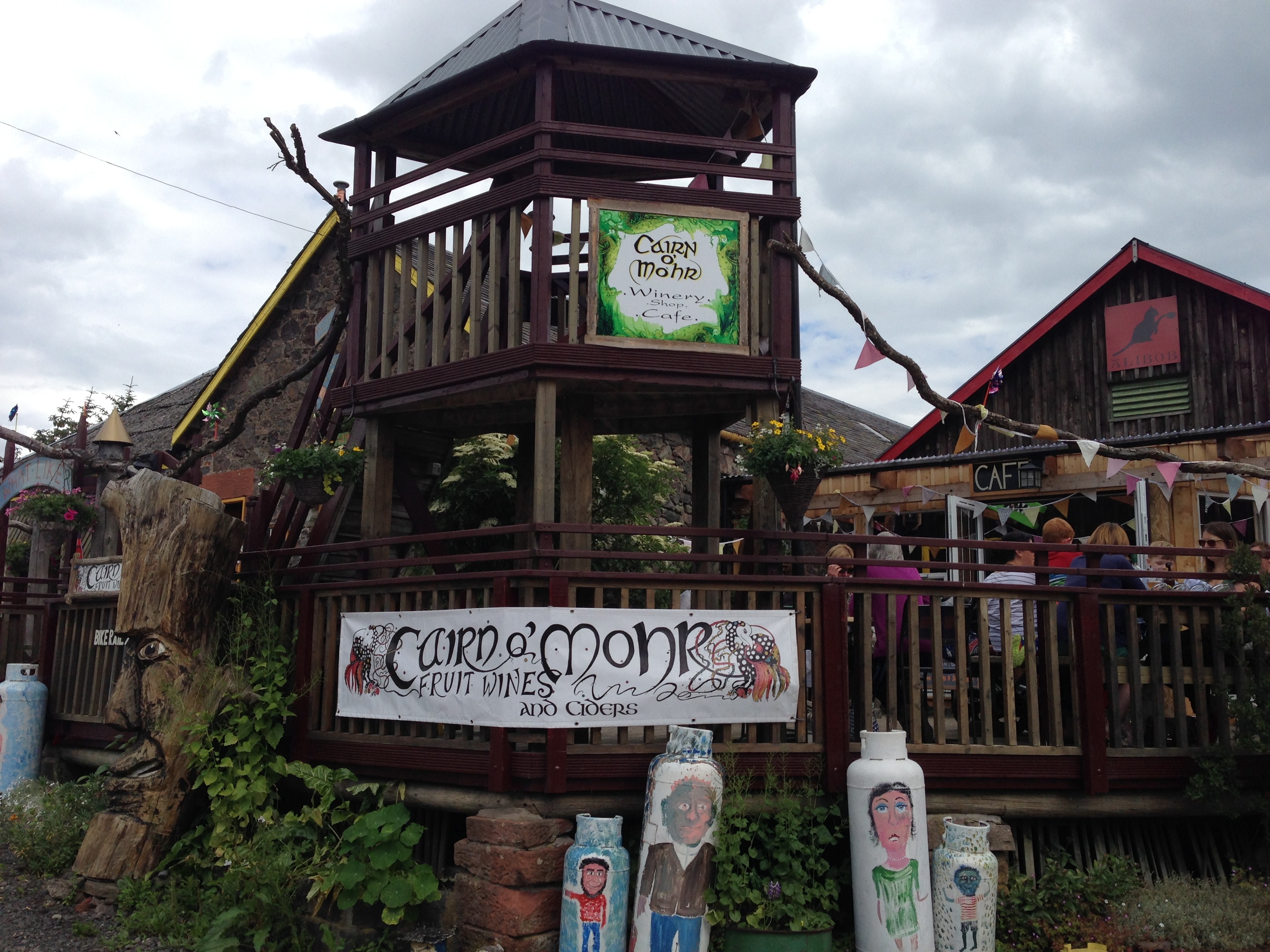 What is it?
An independently-run cafe situated at the Cairn O'Mohr winery in Errol, Perthshire, serving authentic, homemade food.
First impressions?
Cairn O'Mohr is a bustling, working winery. When we visited there were a number of forklifts busily lifting and reversing. It's a fascinating place to wander around before settling down for some grub.
AliBob is a quaint little café that also has outdoor seating for the better weather.
What did you have?
We were having a soup day so we ordered adult and a child's portion of broccoli, potato and cheddar soup (£3.95/£2) while dad plumped for the soup meze – three small plates of different soups: chicken lentil; broccoli, potato and cheddar and carrot, ginger and coconut  (£3.95). All bowls served with bread rolls. We also tried out the winery's delicious non-alcoholic sparkling elderflower drink (£1.60 per glass) as well as a caramel crisp tray bake and wholemeal scone with clotted cream and jam. All in, it came to a very reasonable £18.10.
Much of a wait?
It was a busy day at the café and we had a little wait for the soup – although the child's portion was helpfully brought out early at our request so it could cool down. We had a bit of a wait for our desserts, too.
How was the food?
It was very good. Alibob prides itself on providing tasty, no-nonsense homemade fair, and the soups were all flavoursome, with generous portions.
Good for children?
 It's a very family-friendly place, with a kids' menu, a small play area and lots of big painted wooden heads carved from tree trunks, sporting "hair" made from flowers. Our daughter was so excited, she wanted to find them all and wave to each of them!
Good for the rest of the family?
Yes, you can browse the winery's fruity produce in its shop and wander the grounds looking at all the carved heads.  On a nicer day, you can take a 10-minute stroll through the winery's elderflower plantation, where they grow their ingredients.
Would you go back?
Definitely. It's an interesting place to visit, the food is good – and seasonal – and there's always something going on.
Score:  4/5
Contact:  AliBob @ Cairn O'Mohr, East Inchmichael, Errol, Perthshire PH2 7SP. www.alibobatcairnomohr.co.uk. Phone: 07805 588657.