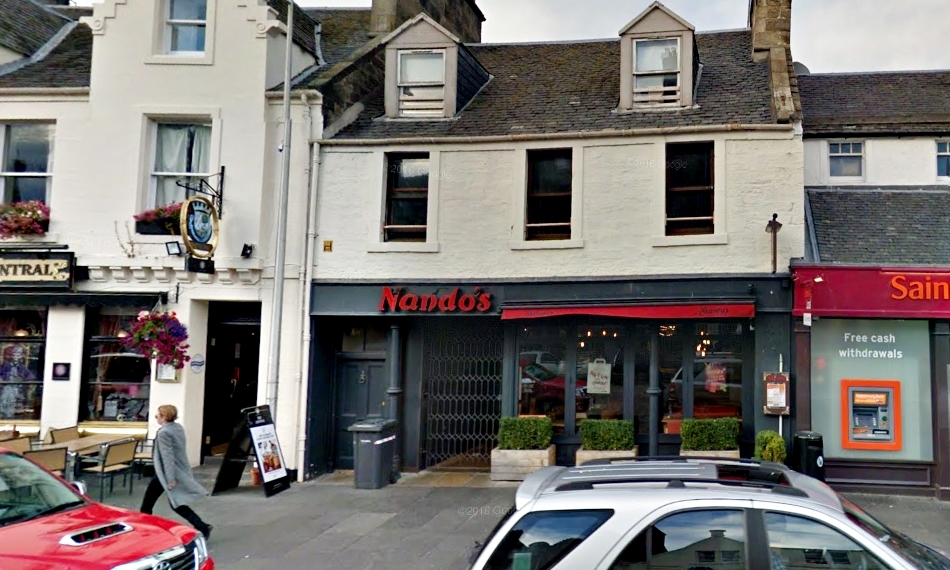 What is it?
Part of the nationwide Nando's chain, famous for its flame-grilled peri-peri chicken.
First impressions?
Large, vibrant, colourful restaurant offering a variety of seating including horse shoe-shaped booths and smaller tables.
What did you have?
Dad had the chicken wrap with a sweetcorn (£8.35), Mum ordered the quinoa salad with chicken at £10.15, and our son asked for the butterfly burger with mango and lime, plus peri peri chips and garlic bread (£12.15). With refillable drinks, and refillable frozen yoghurt for two of us, the total came to around £45.
Much of a wait?
The way Nando's works is you decide what you're having, then you order at the counter, where you get given your glasses and bowls for drinks and yoghurts. Mum had to queue up for about five minutes to order, and the food arrived 10 minutes or so later.
How was the food?
The wrap was stuffed with chicken and was really tasty, while the sweetcorn was succulent and well cooked. Mum's quinoa salad was brimming with good things including sweet potato and avocado chunks, piccolo tomatoes, cucumber, mixed salad leaves and a good sprinkling of feta cheese and peri-seeds and grains. Our son's butterfly burger contained a tender piece of chicken, perfectly seasoned, and we all stole some of his deliciously crispy peri-peri chips. The flavour of yoghurt varies but today it was vanilla – and very tasty it was too.
Good for kids?
The Nandinos menu for the under 10s has a great selection and includes a main, two sides and a drink or dessert, all for £5.65. There are highchairs, lots of room to get buggies in and out and plenty going on for little ones to drink in.
Good for the rest of the family? 
Nando's has really hit the nail on the head when it comes to a fun meal out with good quality food at reasonable prices. The staff are very friendly too. The menu is a bit tricky to negotiate for first-timers but you soon learn to appreciate the great choice available.
Would you go back?
Oh yes, we're looking forward to trying more combos.
Score: 4/5
Contact: : Nando's, 73 Market Street, St Andrews, KY16 6NU. T: 01334 467 807. W: www.nandos.co.uk