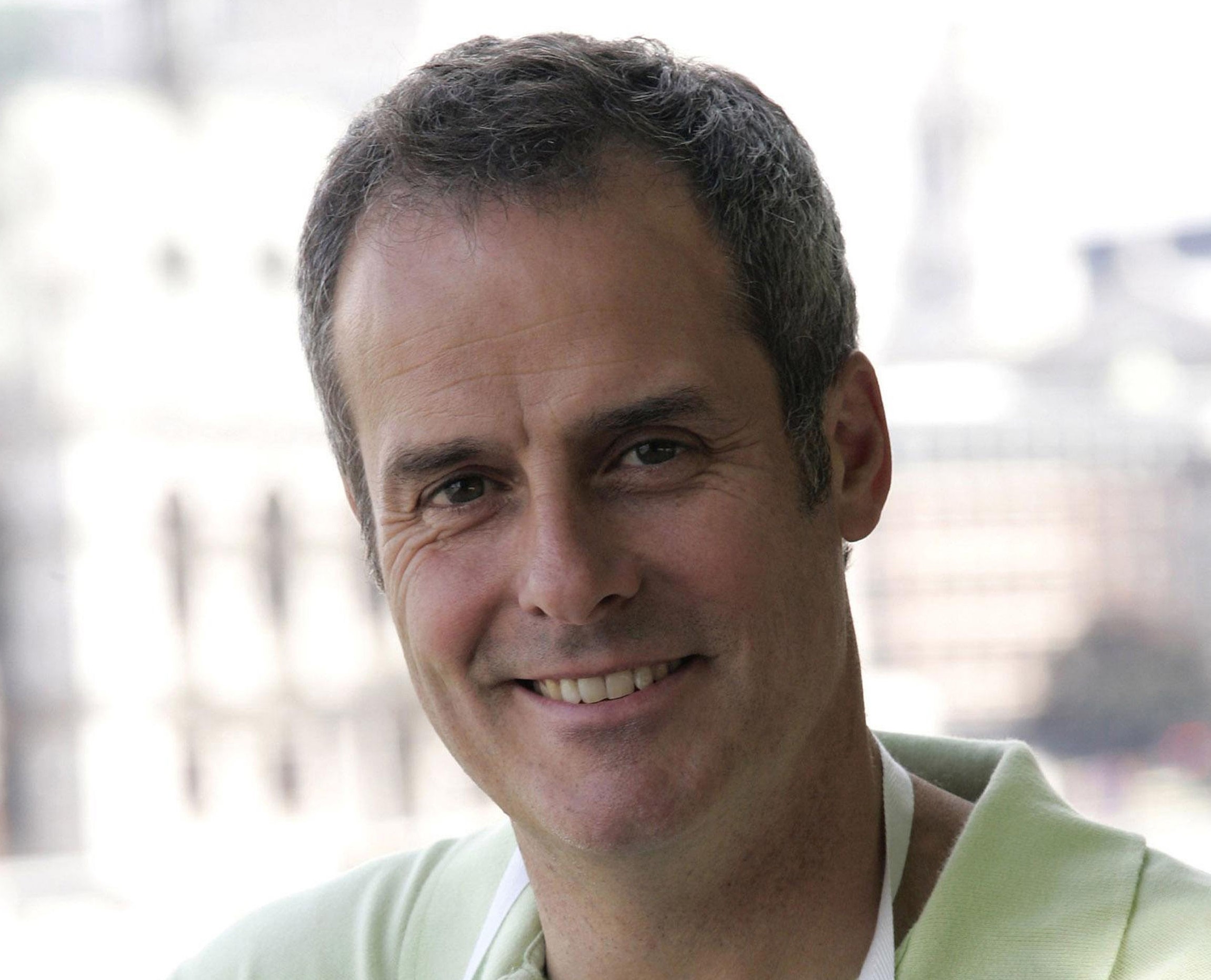 Gluten-free choices are getting better – but there's still a way to go, says Phil Vickery. Ahead of Coeliac Awareness Week (May 9-15), the TV chef tells Kate Whiting why he's on a mission to make free-from cooking mainstream
Coeliac disease is not new – the word itself is a translation of the Greek 'koiliakos' meaning 'abdominal', and linked to ancient Greek physician, Aretaeus of Cappadocia. But it's only in the last decade that modern-day supermarkets have caught up and started catering to those with the autoimmune illness, which affects around 1% of the UK population.
A disease – rather than an allergy or intolerance – when people with coeliac eat gluten, their immune system mistakes it as a threat and attacks healthy tissues. Symptoms include bloating, diarrhoea, nausea, wind, constipation, tiredness, anaemia and sudden or unexpected weight loss – which can be very similar to symptoms caused by an intolerance. However, with coeliac, cutting out gluten completely is absolutely essential for avoiding, possibly serious, long-term damage and complications.
Coeliac UK notes that up to half a million people are believed to be living with coeliac disease undiagnosed, and it can take up to 13 years for a diagnosis.
It's no wonder the free-from sections are starting to take up more of the supermarket aisles, and brands like PizzaExpress, Young's Fish Fingers and Nestle Cereals are all introducing gluten-free alternatives into their product ranges. Mintel research reckons the free-from market is worth around £365 million, and predicts it will grow another 50% by 2019.
One man who has watched the free-from rise with interest is Coeliac UK ambassador and TV chef Phil Vickery.
He published his first gluten-free cookbook, Seriously Good! Gluten-free Cooking in 2009 – which has sold more than 250,000 copies to date, with a revised edition out this year – and his latest, Phil Vickery's Essential Gluten-free, is due for publication on May 12, during Coeliac Awareness Week.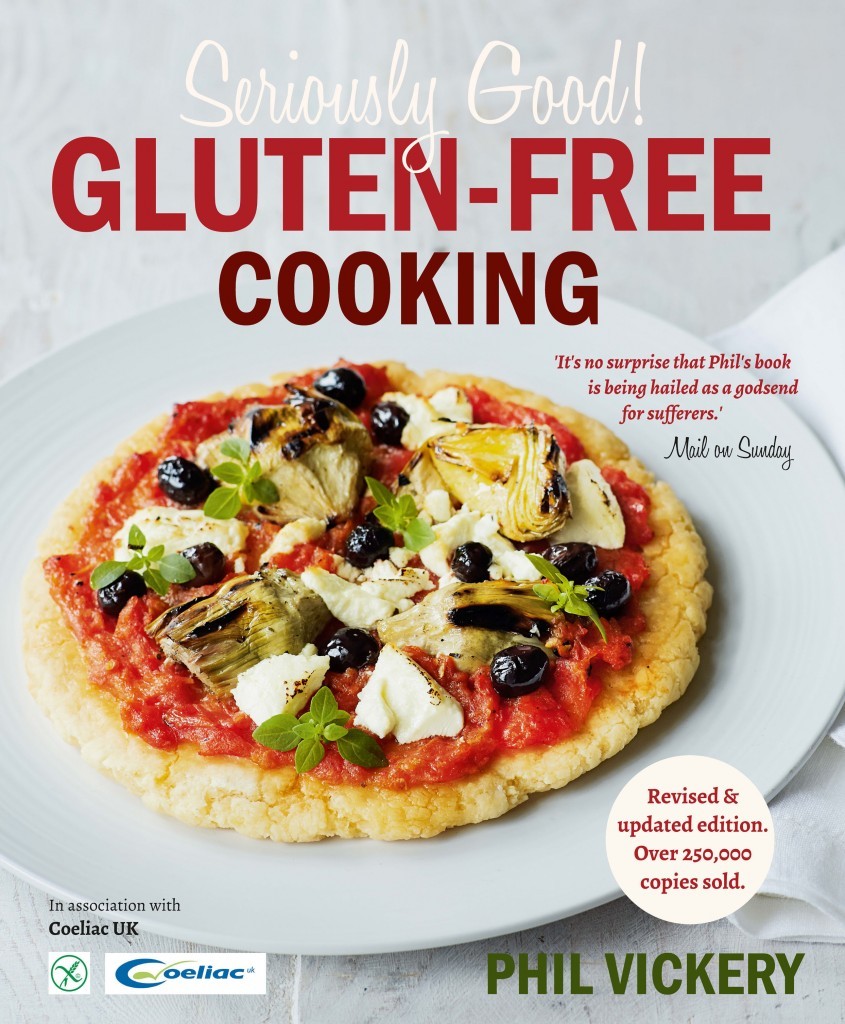 But when he first suggested a gluten-free title, his publisher, Kyle Books, were not 100% convinced. "I said: 'It might not be right now, but I think it's going to be a big thing'. Anyway, [they] called me back on the Monday and said, 'Oh go on then, we'll give it a punt!'"
The This Morning regular and his family – wife Fern Britton and four children (the couple have one daughter together, and three are from Fern's first marriage) – don't have any need to stick to a gluten-free diet at home. Instead, Phil discovered the importance of cooking for people with coeliac and gluten intolerance quite by chance, 15 years ago, when after a shortage of flour for his Christmas puddings to sell at food fayres, he switched to rice flour, got the Coeliac UK stamp of approval, and they started selling like proverbial hot cakes to his delighted customers.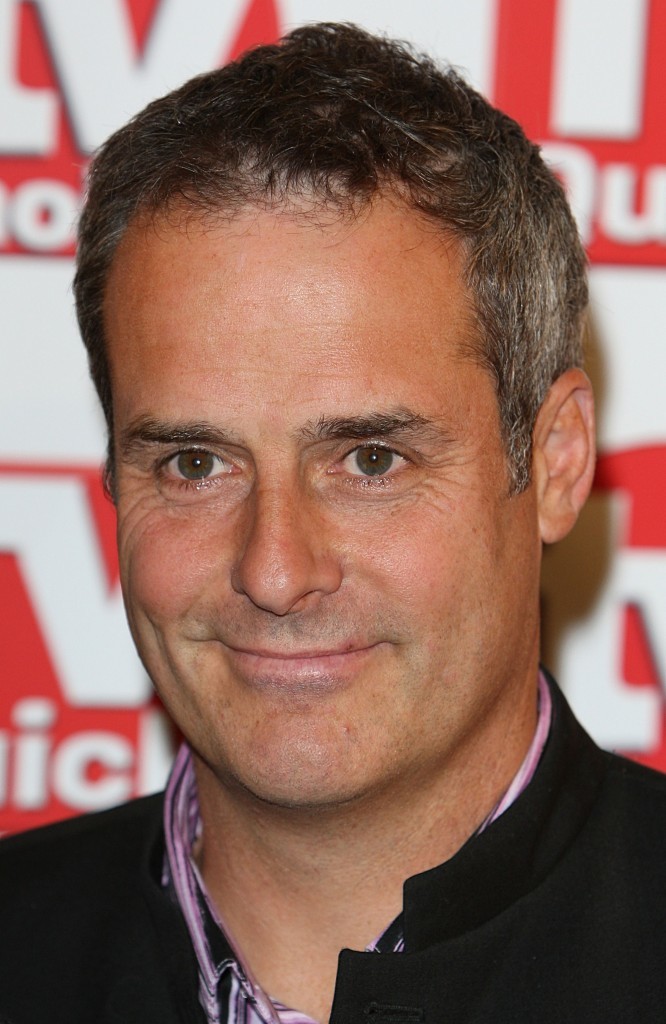 He's pleased by the increased availability of gluten-free alternatives now ("When I first started, you couldn't buy tapioca flour anywhere") but still doesn't think the need for gluten-free cooking has been embraced universally yet: "Chefs pay lip service to it; I'm astounded at those who just think it's a fad."
As an ambassador for Coeliac UK, he knows there's "a very clear distinction between having a disease and choosing [to eat gluten-free] as a lifestyle choice".
"Those waters get muddied in my eyes – coeliac sufferers get very annoyed, it's upset a lot of them."
Phil, who turns 55 in May, is on a bit of a mission to make gluten-free cooking more widespread. He's just signed up with Saga Cruises to teach gluten-free cooking on board, and has started work on another "allergy science-based" book, which comes out in September.
It's not all work and no play though. He and Fern "make very careful time for each other", and "try to have date nights", plus Vickery's taking the whole of August off.
"We're both freelance, so there are periods when we're both around. Next week, I'm researching, so we'll go for lunch, I'll make dinner. When she goes away cycling, or I'm going to India or something, one of us is always here."
You won't catch Phil donning Lycra to join Fern in the saddle, though.
"Oh my gosh! Can you imagine it?" he says with a chuckle. "The last thing I want to do is buy Lycra. When I can't play football any more, I will perhaps do a bit of cycling – but I'll be a secret cyclist and I will not, I will NOT, wear Lycra."
Give some of Phil's gluten-free dishes a go for yourself…
:: BORLOTTI BEAN, CHILLI AND PINE NUT BAKE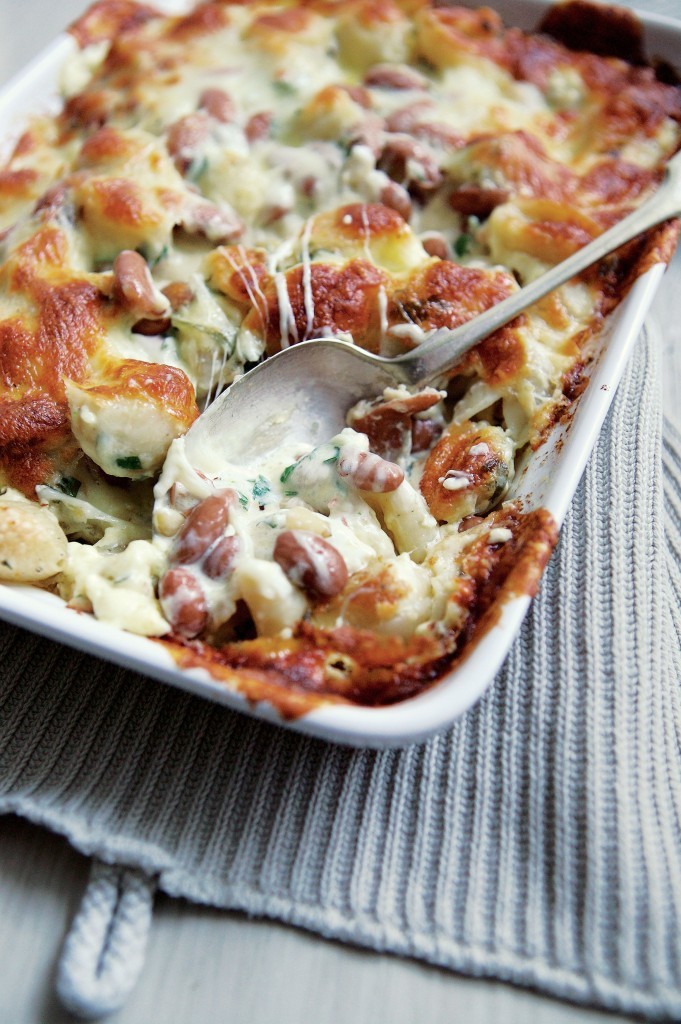 (Serves 4-6)
200g gluten-free pasta shapes (available in all good supermarkets)
2tbsp olive oil
1 x 425g can borlotti beans, well drained
Finely grated zest of 1 large lemon
40g pine nuts
4tbsp roughly chopped fresh parsley
Pinch or two of dried chilli flakes
350ml double cream
1/2 x 10g gluten-free vegetable stock cube (available in all good supermarkets)
200g mozzarella cheese, sliced or 50g Parmesan cheese, grated (optional)
Salt and freshly ground black pepper
Green salad with rocket and onion, to serve
Preheat the oven to 220C/425F/gas mark 7.
Cook the pasta for half the time stated on the pack. Drain well. Toss in the olive oil to stop the pasta sticking together.
Meanwhile, place the beans, lemon zest, pine nuts, parsley and chilli in a bowl and mix well. Add the pasta to the bean mixture.
Place the cream and stock cube in a small pan, bring to the boil, whisk well to dissolve the cube, then pour over the bean mixture and stir well. Taste, then season if needed.
Spoon the mixture into a 28 x 28 x 4cm baking dish. Top with the sliced mozzarella or grated Parmesan, if using, and cook for 20-25 minutes or until well browned.
Once cooked, remove from the oven and cool for five minutes before eating. Serve with a green salad with plenty of onion and rocket.
:: CHESTNUT AND ROASTED ONION BREAD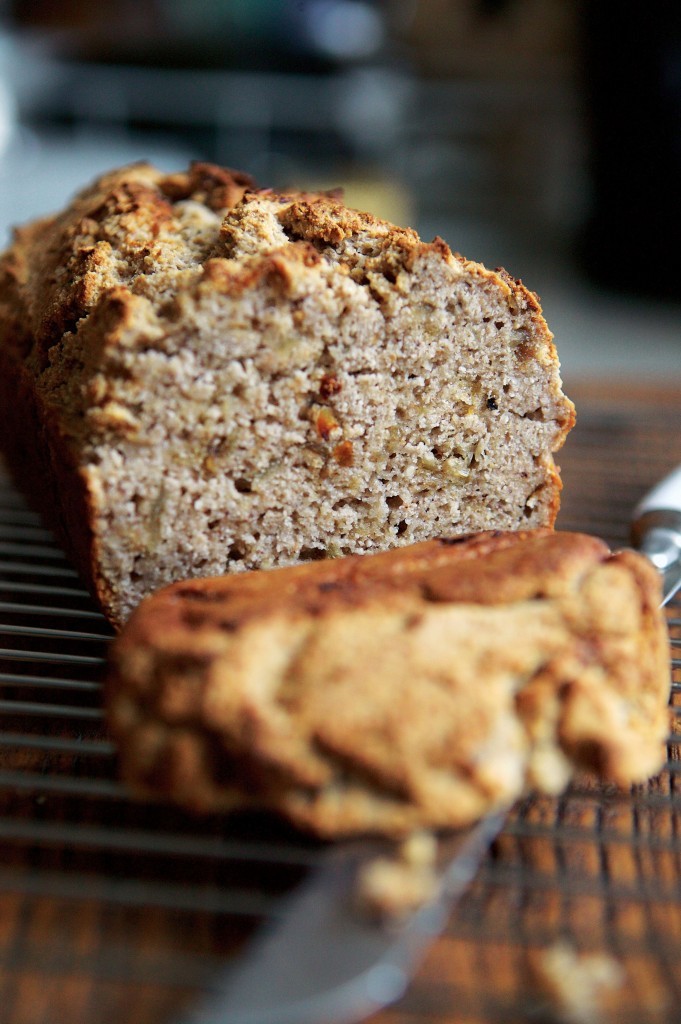 (Makes 900g loaf)
5tbsp olive oil
2 medium onions, finely chopped
3tsp sugar
1 x 7g sachet dried yeast
1tsp xanthan gum (available in all good supermarkets, including Tesco and Asda)
400ml warm water
300g chestnut flour (available from Ocado, Amazon and health food shops)
100g potato flour (available from Ocado, Sainsbury's and Amazon)
1/2tsp gluten-free baking powder (available in all good supermarkets)
1 medium egg, lightly beaten
Salt and freshly ground black pepper
Oil, for greasing
Preheat the oven to 180C/375F/gas mark 4. Oil a 900g loaf tin.
Heat two tablespoons of the olive oil in a frying pan, then add the onions and two teaspoons of sugar. Cook down, stirring occasionally until lightly golden. This will take a few minutes. Once cooked, set aside to cool.
Add the yeast, xanthan gum and the remaining olive oil to the warm water and stir until dissolved.
Combine the flours, remaining sugar, baking powder, one teaspoon of salt and black pepper in a large bowl and mix well. Add the egg and stir. Next, add the liquid yeast mixture to the bowl and mix well.
Pour into the prepared tin and cook for 30 minutes, or until well risen and lightly browned. Remove and cool slightly, turn out and slice when ready.
:: FUDGY ALMOND CAKE WITH MINT SYRUP AND FROSTING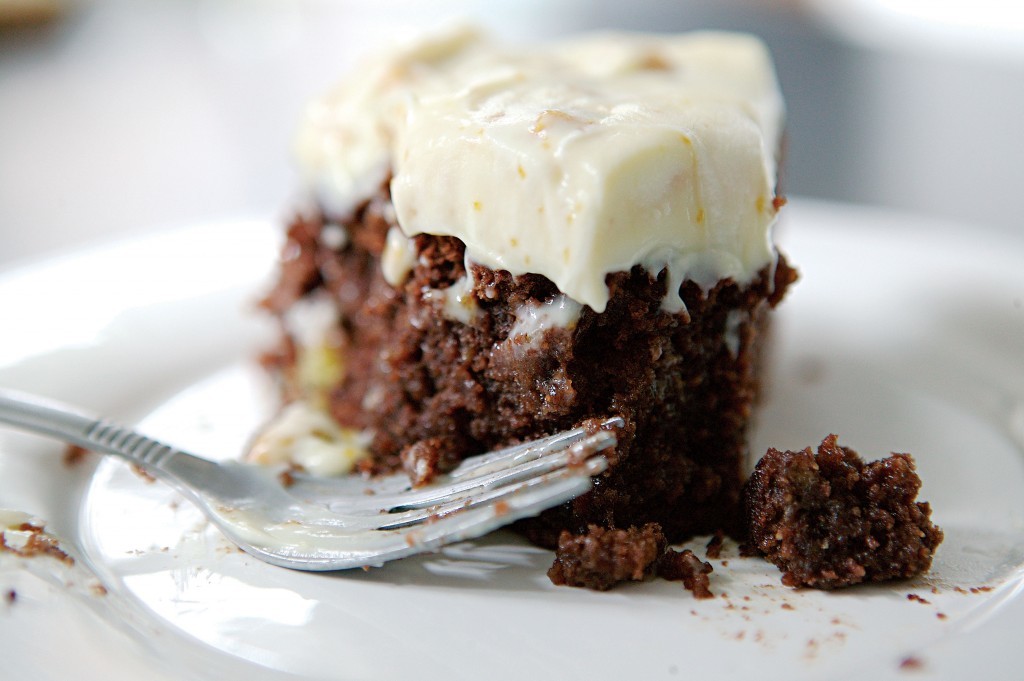 (Serves 6-8)
For the cake:
200g unsalted butter
200g gluten-free dark chocolate (minimum 70% cocoa solids), broken into pieces – lots of good quality dark chocolate is gluten-free, but always check the label
5 medium eggs, at room temperature, separated
Pinch of cream of tartar
240g caster sugar
1tbsp vanilla extract
200g ground almonds
50g chickpea (gram) flour
For the syrup:
100g caster sugar
4tbsp chopped fresh mint
100ml water
For the frosting:
500g mascarpone
50g honeycomb, chopped
100g clear honey
Preheat the oven to 180C/350F/gas mark 4. Line a 24cm round, 7cm deep, loose-bottomed cake tin with baking parchment.
Place the butter and chocolate in a heatproof bowl and melt over a pan of simmering water. Once melted, take the pan off the heat but leave the bowl over the pan to keep the mixture warm.
Place the egg whites and cream of tartar in a bowl and whisk until thick and foamy, then add half the sugar, and whisk again until creamy and thick.
Add the rest of the sugar and whisk until very stiff, but still a creamy consistency. Stir the egg yolks, vanilla extract, almonds and chickpea flour into the warm chocolate and butter, then straight away add half the meringue, mixing well. Finally, add the rest of the meringue and fold in.
Spoon into the lined tin and bake for 45-50 minutes, or until well-risen and firm.
Remove from the oven and cool slightly in the tin; it will collapse a little. Make several holes over the surface of the cake with a skewer.
Meanwhile, place the sugar, 100ml of water and the mint in a small pan and boil until the sugar has dissolved, then strain. Spoon the syrup over the cake and leave to soak in and cool completely.
Once the cake has cooled, beat the mascarpone, honeycomb and honey together with a wooden spoon or spatula. Do not whisk or the mascarpone will be too soft and not hold its shape on the cake.
Turn out the cake carefully onto a large, flat plate. As there is no gluten in the cake it will have quite a soft texture, so be careful. Cover the cake with the honey mascarpone.
Eat straight away or chill for one hour. If you want to keep it for the next day, remove from the fridge one hour before eating.
:: Seriously Good! Gluten-Free Cooking by Phil Vickery, photography by Steve Lee, is published by Kyle Books, priced £16.99. Available now
THREE OF THE BEST… Gluten-free goodies
:: Free From Carl The Caterpillar, £6 (Tesco)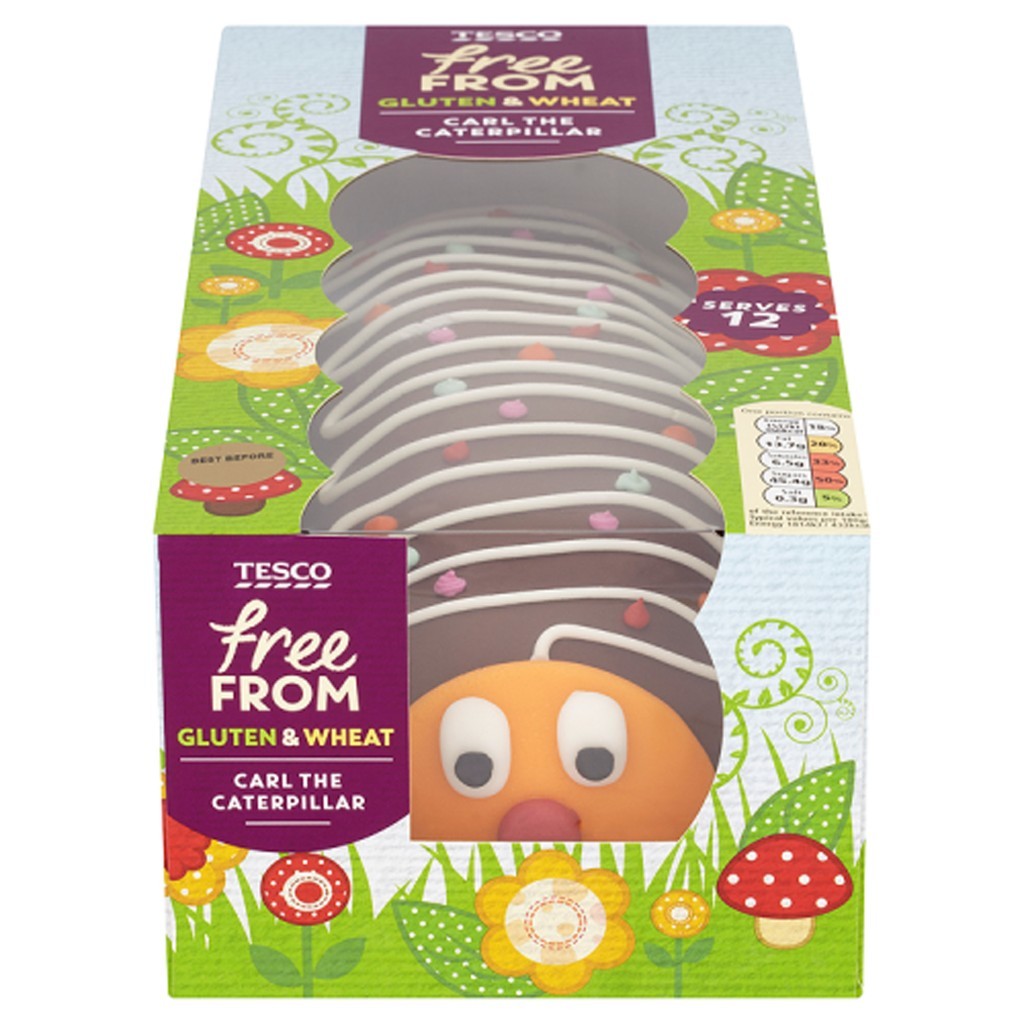 Every supermarket worth its salt now has a caterpillar cake, and now there's a gluten and wheat-free version (it does still contain milk and eggs). Moist chocolate sponge, filled with mouth-watering buttercream and topped with gooey chocolate icing and colourful swirls, Carl gets a big thumbs up from us!
:: No.G Gluten Free Beef & Ale Pie, £2.79 (Ocado, Sainsbury's)
This No.G pie contains tender chunks of beef in a rich sauce, all encased in a buttery, crumbly pastry, which, if you hadn't told me, I wouldn't have realised was gluten-free. No wonder the range's tagline is 'Too good to be gluten-free'.
:: Eat. Clean. Granola – Pecan Pie, £4.90 for 250g (www.cleangranola.co.uk)
Made from organic, gluten-free oats, quinoa flakes, pecans and cashews, and sweetened naturally with coconut nectar, cinnamon and vanilla, this handmade granola makes a perfect topper for a bowl of juicy berries and yoghurt for a guilt-free breakfast.