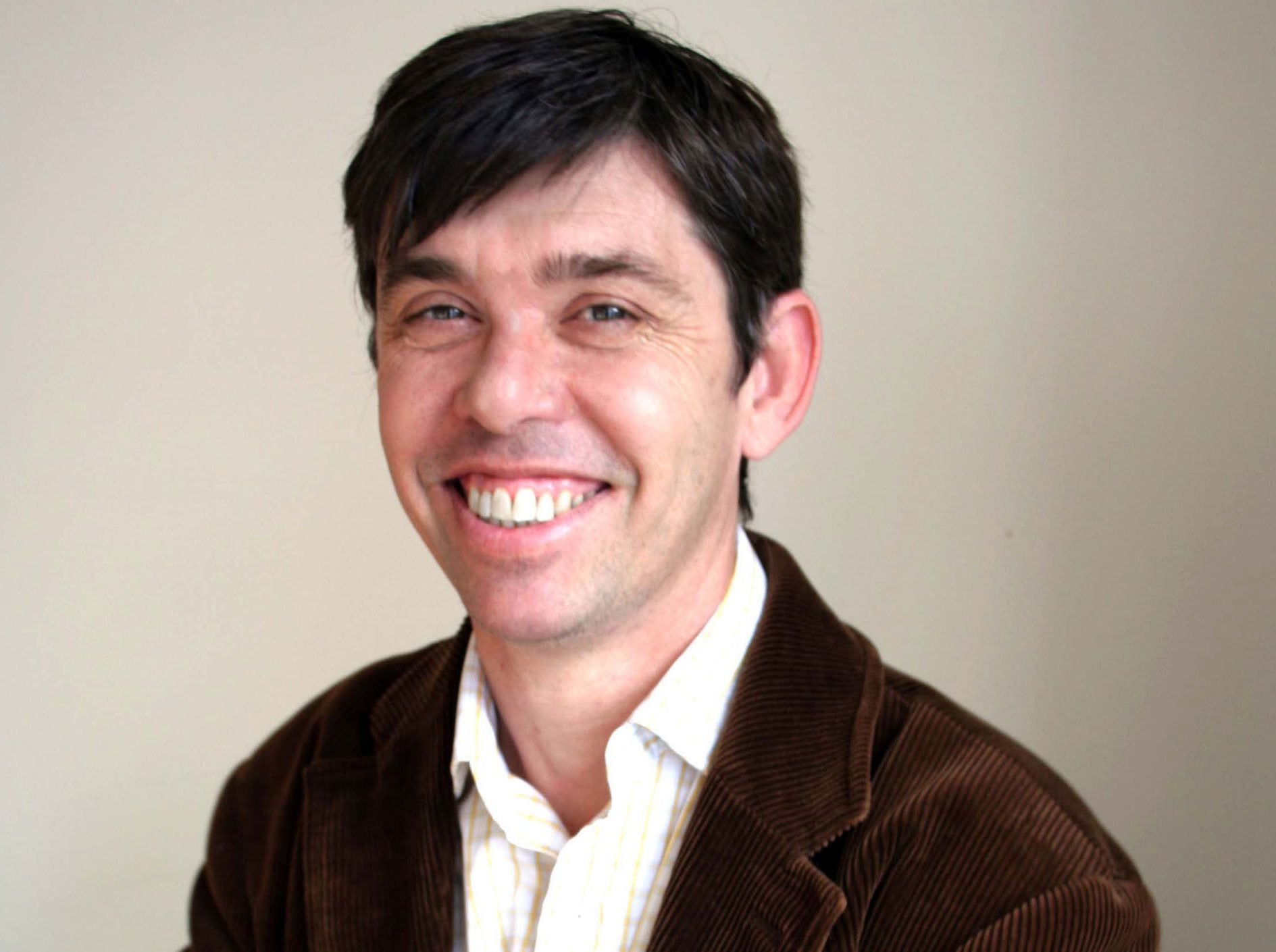 He's cooked for royals and prime ministers – and now Kate Whiting makes herself at home in David Herbert's kitchen for scones and tea, to hear all about the food writer's latest book of delights
In a cosy dining room filled with light, art and floor-to-ceiling shelves of beautiful crockery, Australian cook and writer David Herbert is apologising about the baked goodies on the table in front of us: "They're not the most attractive-looking scones," he says, with a smile.
This is a man who has cooked for the Queen Mother and two Australian Prime Ministers, and worked with Delia Smith and Jamie Oliver, but David is as modest as they come.
His cheese scones, spread liberally with butter on a silver knife, are light, fluffy and impossibly moreish.
We're having afternoon tea (Ceylon Orange Pekoe leaves in an infuser because "teabags are banned in this house") at his West London home to discuss his cookbook, David Herbert's Best Home Cooking, which is a collection of recipes from his weekly column in The Weekend Australian Magazine.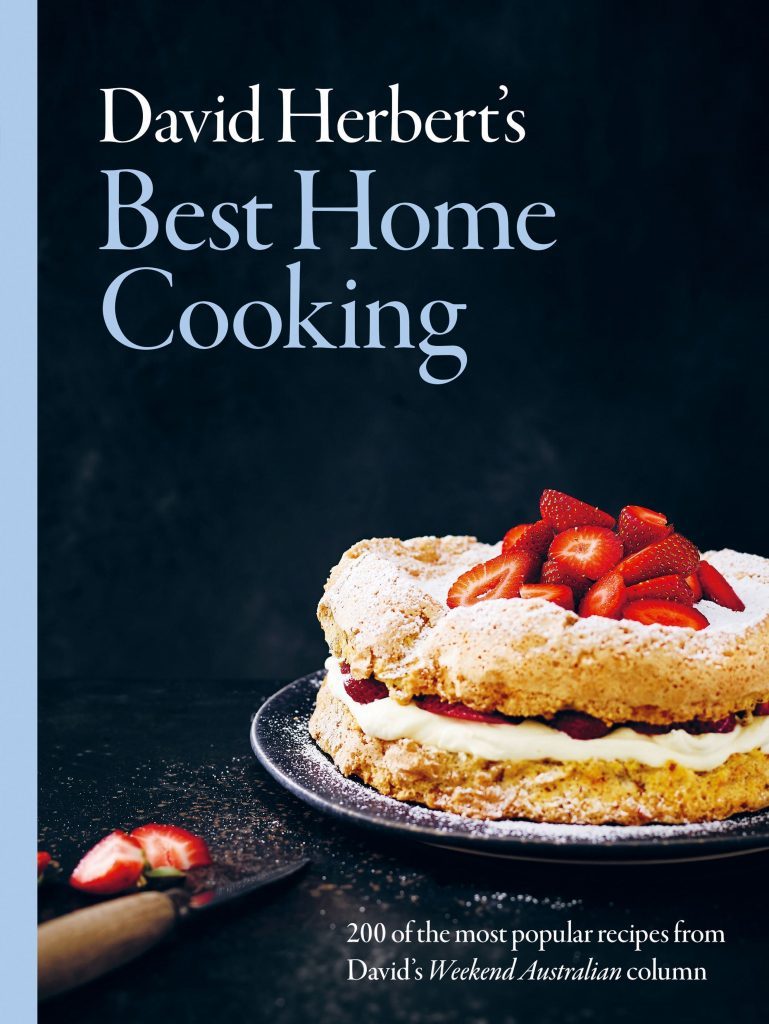 Although the 56-year-old now calls the UK home – he's lived here on and off for decades – he's sent two recipes a week back to Oz for the last 16 years.
His column is very popular, and David says letters from fans have, on occasion, moved him to tears, including one from a woman who says she carries his tomato soup recipe around with her in her handbag because it's a constant in "an abstract world".
"There was a guy whose wife had died and she'd always made this chocolate cake, so every year he made it to celebrate her."
Herbert grew up surfing with dolphins and fishing in Nelson Bay, a seaside town on Australia's east coast – but it was cookbooks that fascinated him most.
"I used to go to the library as a kid, when I was eight, nine, 10, and borrow cookbooks from the shelves and go to bed at night thinking about them.
"I remember my father's sister, who was quite sophisticated and lived in the city, telling us about how she went to Russia and had this dish that was a slice of salami under the grill, and they popped an oyster in it. I went to sleep for weeks thinking about how delicious this oyster and salami dish would have been; food always seemed to fascinate me."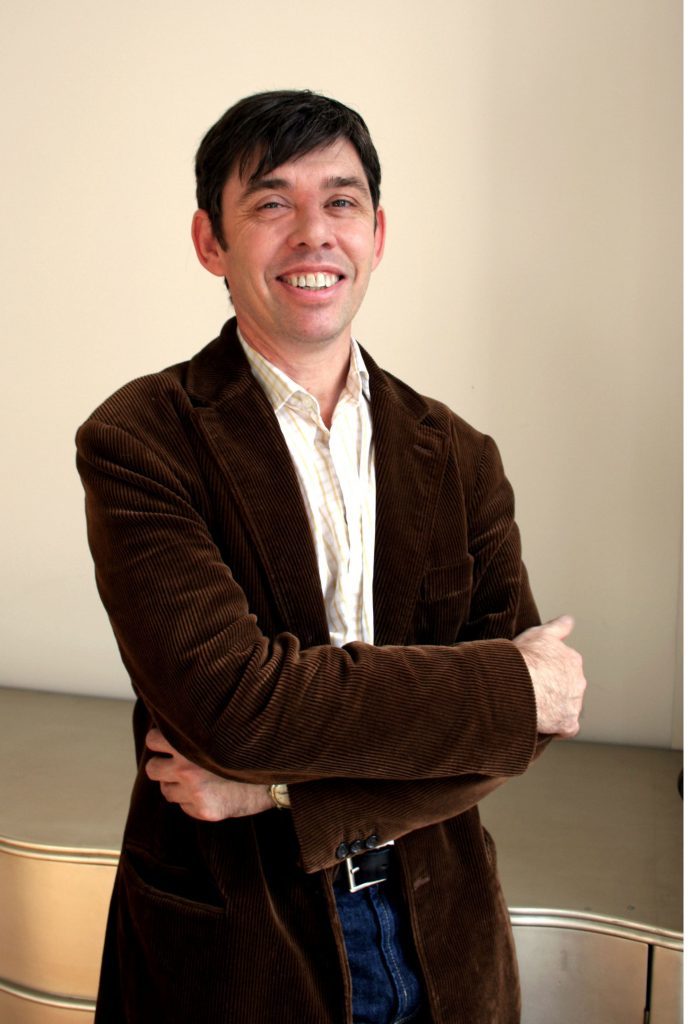 David has now notched up six cookbooks of his own. His latest is aesthetically simple but beautiful – smaller than most, it feels lovely in your hands – with a black cover, a la vintage Delia.
"The people that inspired me were always domestic cooks; mostly female food writers who weren't chefs, they were people that were writing. From the Seventies, I had Katie Stewart's cookbook and loved it because it was really practical, simple food that always worked," he says.
"People think they want to cook cheffy food at home, but in fact, it's just stressful. Cooking should be easy, uncomplicated and you want to have a nice time, you don't want to be in the kitchen making stacks of stuff and try to be like a restaurant. Get a job in a restaurant if you want to do that!"
When he first came to England, he got a job as cook in a country house in Norfolk – and would be sent to cook for the late Queen Mother when she was at Sandringham. He returned to Australia to become the Prime Minister's private cook, throwing last-minute barbecues for 20: "You'd always have stuff backed up, you just had to stretch it."
Drawn back to the UK again ("I missed the light and landscape") he was taken on as food editor for Sainsbury's Magazine, which Delia Smith set up ("We got on fabulously"), and then became food editor on Easy Living magazine.
Nowadays, he's branching into pottery – making cups and saucers in a kiln which is clacking away in his conservatory – but he still likes nothing more than trying out new recipes for his column in his modest kitchen and sharing them with his partner, Francis.
"Sunday nights we have roast chicken, and then I make a risotto or chicken pie out of the leftovers. Sometimes I do meatballs because Francis is Italian, and sometimes I just roast vegetables. They might take an hour to cook, but the preparation time is nothing. Even cauliflower, broccoli, asparagus, all goes in, so it's fairly simple."
Try some of David Herbert's simple fare for yourself…
:: RED LENTIL AND BULGUR SOUP
(Serves 4)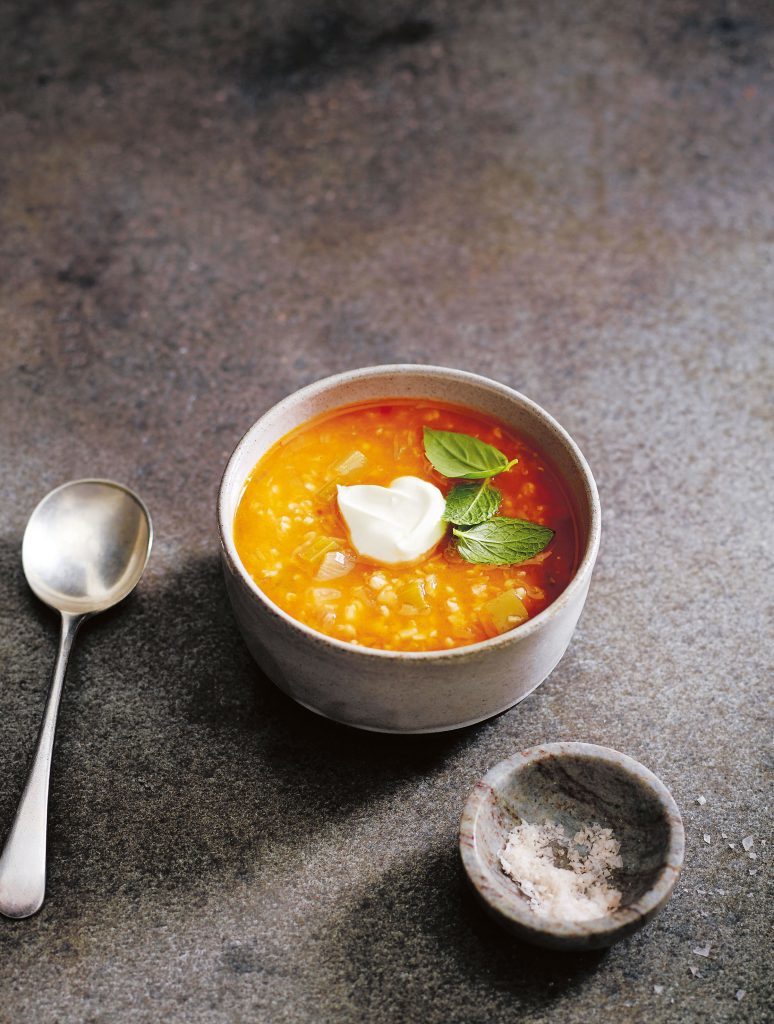 1-2tbsp olive oil
1 large onion, finely chopped
2 celery sticks, finely diced
2 cloves garlic, crushed
1/2tsp dried chilli flakes
1.25L chicken or vegetable stock, plus extra if needed
100g red lentils
55g bulgur wheat
2tbsp tomato puree
Salt and freshly ground black pepper
2tbsp roughly chopped mint
2tbsp roughly chopped basil
Plain yoghurt and extra mint leaves, to serve
Heat the oil in a large saucepan over medium heat, add the onion, celery and garlic and cook for five to seven minutes, or until softened but not coloured. Add the chilli flakes and cook for one minute.
Pour in the stock and bring to the boil. Stir in the lentils, bulgur and tomato paste and return to the boil, then reduce the heat and simmer for about 20 minutes or until the grains are tender. Add a little extra stock, if needed. Season to taste.
Add the mint and basil just before serving. Ladle into bowls and serve with a dollop of yoghurt and a few extra mint leaves.
:: VEGETABLE FILO PIE
(Serves 8)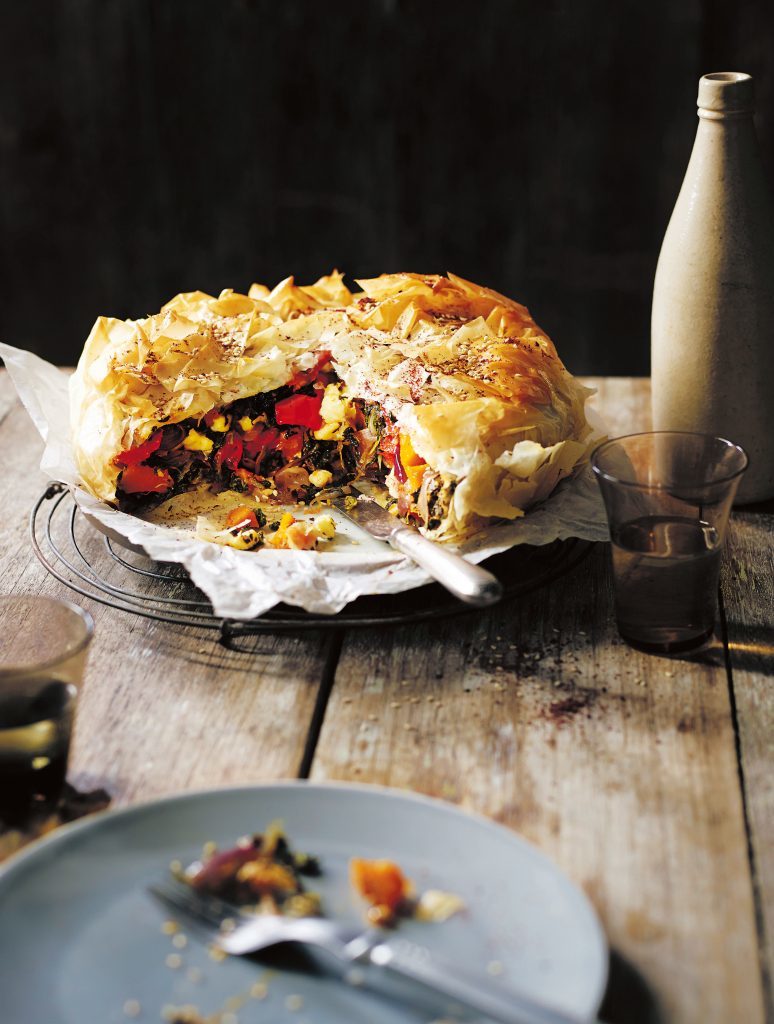 2 red peppers, seeds and veins removed, cut into 2cm pieces
3 red onions, cut into thin wedges
1 large butternut squash, peeled and cut into 2cm pieces
1 bulb garlic
Olive oil, for cooking and brushing
500g frozen spinach, thawed and chopped
200g feta, roughly crumbled
2tsp crushed or ground sumac, plus extra to garnish
Salt
8 sheets filo pastry
Sesame seeds, to garnish
Preheat the oven to 200C (180C fan).
Place the peppers, onion, squash and garlic in a large roasting tin, drizzle with a little oil and roast, turning occasionally, for 30 minutes or until tender and coloured. Remove and stir through the spinach, then set aside to cool.
Stir the feta through the cooled vegetables. Slice the garlic bulb and squeeze out the delicious soft centres, then sprinkle with sumac and season to taste with salt.
Grease a 23cm springform cake tin with a little oil. Line the inside of the tin with five layers of filo pastry, overlapping and brushing each layer with a little oil, allowing the pastry to come above the rim of the tin.
Place the filling in the tin and cover with three layers of pastry, brushing each layer with oil. Any overlapping pastry can be folded over the filling. Bake for 20 minutes, then brush with oil and sprinkle with sesame seeds and a little extra sumac. Return to the oven and bake for a further 10-15 minutes or until golden.
:: GLUTEN-FREE STRAWBERRY AND HAZELNUT MERINGUE
(Serves 8-10)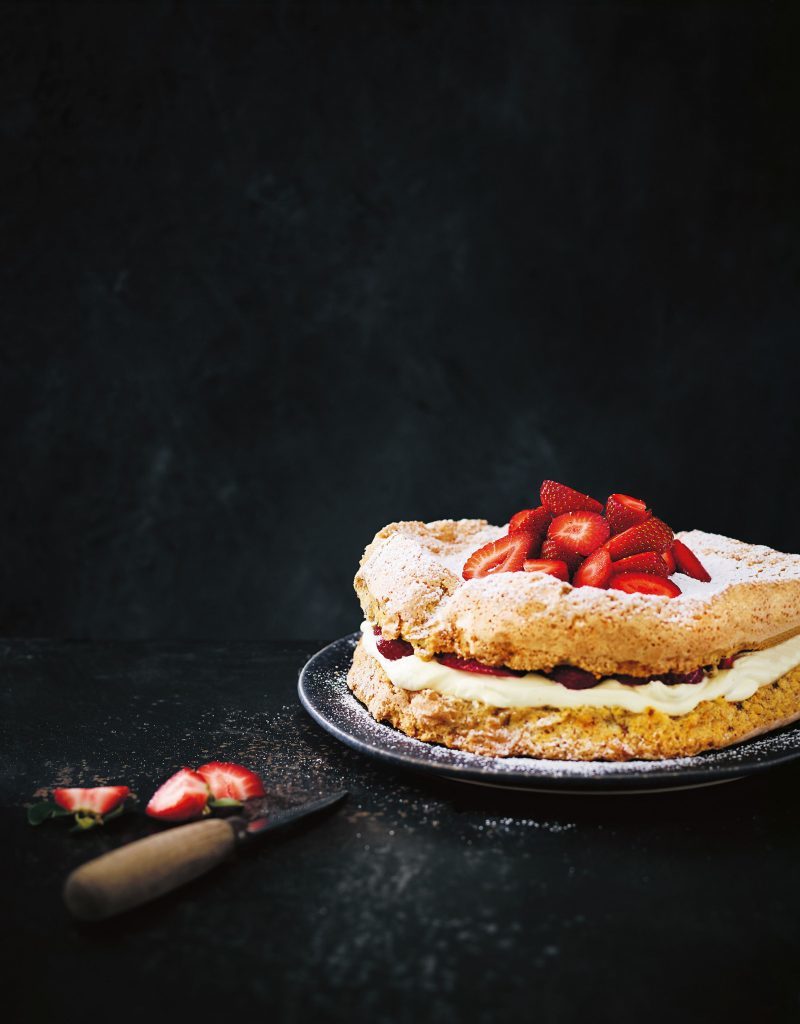 210g skinned hazelnuts
6 large free-range eggs, separated
180g caster sugar
250ml double cream, whipped
250g strawberries, hulled and halved
Icing sugar, for dusting
Preheat the oven to 170C (150C fan). Grease and line a 24cm springform cake tin.
Place the nuts in a dry frying pan and toast over low heat, shaking the pan, until starting to brown. Cool and then pulse in a food processor until they are coarsely ground.
Using an electric mixer or hand-held electric beaters, whisk the egg yolks and caster sugar until pale and very thick – this should take about three to four minutes. Gently stir in the ground hazelnuts.
Whisk the egg whites in a clean, dry bowl with hand-held electric beaters until firm peaks form, then gently fold them into the hazelnut mixture with a large metal spoon. Spoon into the prepared tin, then transfer to the oven and bake for 45-50 minutes, or until firm to the touch and slightly shrunk away from the side of the tin.
Leave to cool for about 15 minutes, then carefully remove the outside of the tin and cool completely on a wire rack (it will probably sink a little).
When the meringue is cold, cut it in half horizontally and fill with whipped cream and half the strawberries. Dust the top with icing sugar and decorate with the remaining strawberries.
:: David Herbert's Best Home Cooking is published by Penguin Lantern, priced £18.99. Available now
THREE OF THE BEST… Barbecue accessories
:: MasterChef Basic 3-piece Tool Set With Soft Grip, £10 (Tesco)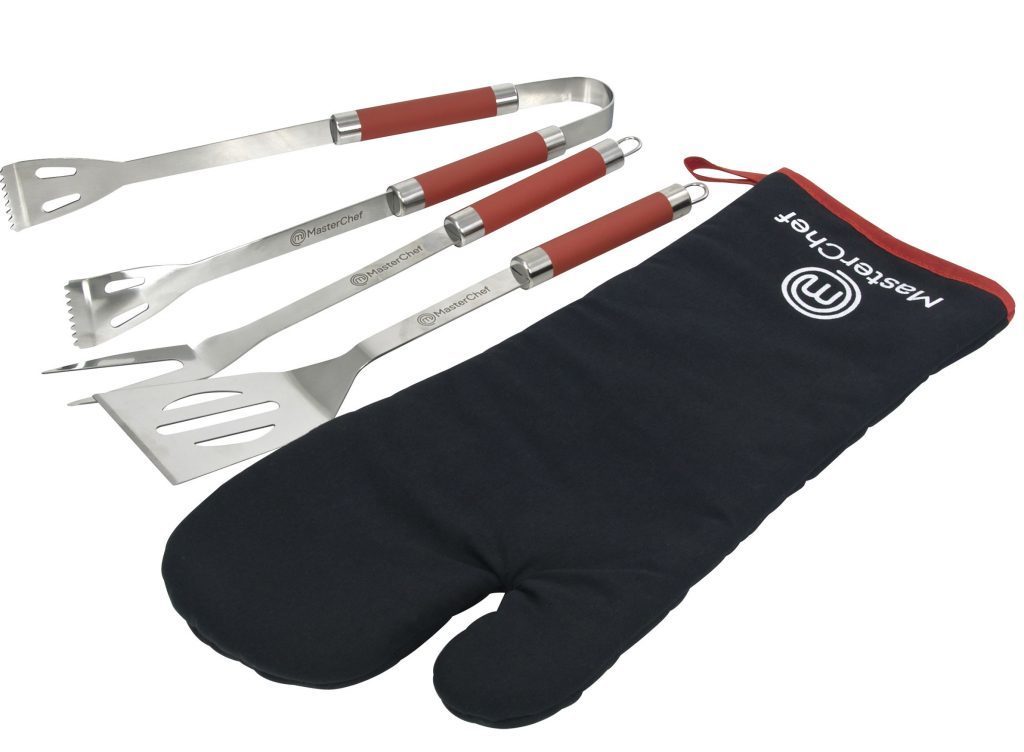 A great-value starter kit for BBQ enthusiasts, which comes with a chrome steel spatula, fork and tongs with plastic handles, plus a heavy-duty oven glove.
:: Zippo Flexible Neck Utility Lighter, £14.50, www.zippo.co.uk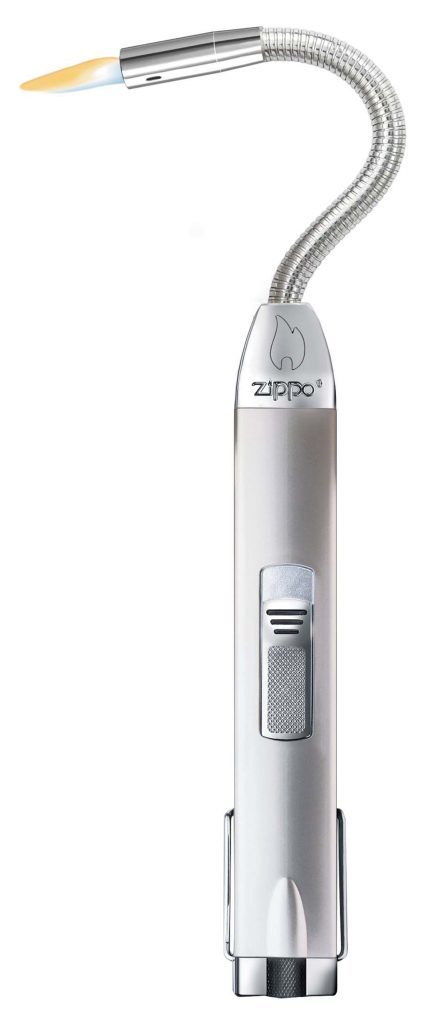 This lighter has a long, flexible neck, which makes it perfect for lighting barbecues and lanterns – and means you'll save on matches! It runs on butane fuel.
:: Bar-Be Quick Portable Picnic Charcoal Barbecue, £15.99 (Argos)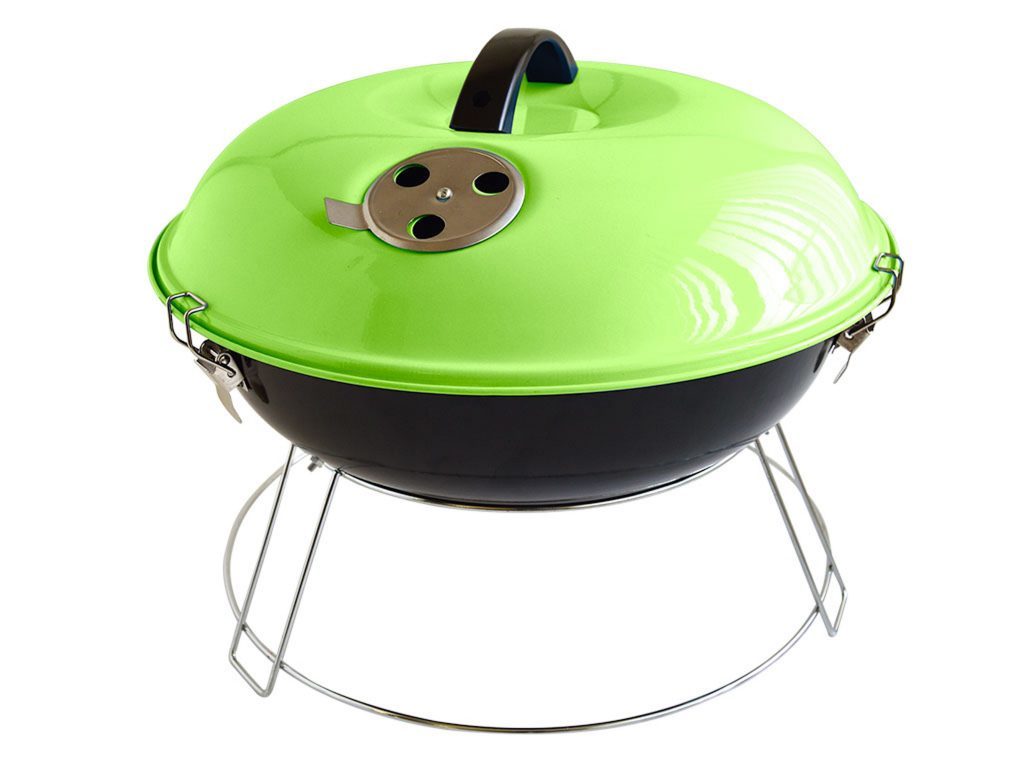 If you're camping this summer or just want a good, cheap BBQ for the garden, this one comes complete with a 34cm grill, heat-resistant Bakelite handle, adjustable air vent, strengthened chrome wire legs and rolled edge for safety. Looks pretty snazzy too.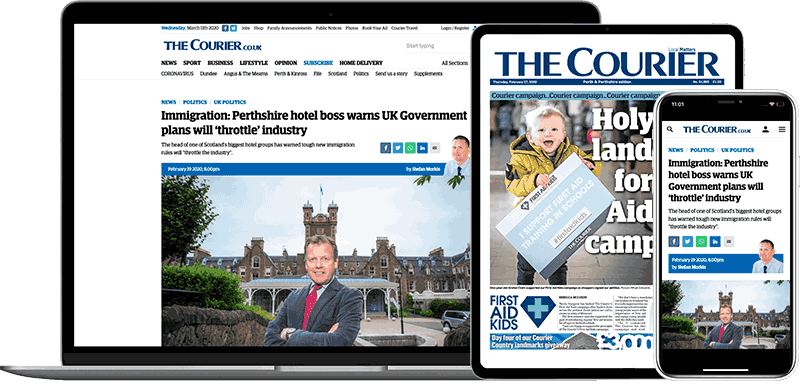 Help support quality local journalism … become a digital subscriber to The Courier
For as little as £5.99 a month you can access all of our content, including Premium articles.
Subscribe